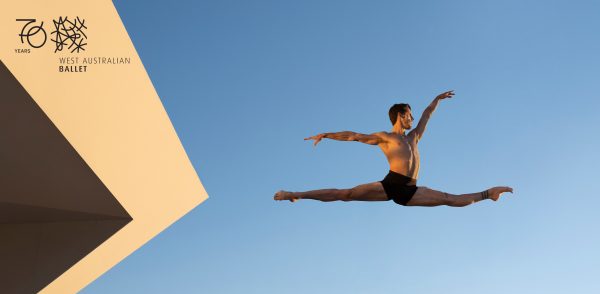 The Coming Together of Life, Love, Lust and Loss
Quarry Amphitheatre
Your summer festival favourite returns with Platinum: Ballet at the Quarry
Under the glimmering stars and warm coastal breeze, The Quarry Amphitheatre will be brought to life with a variety of contemporary and neo-classical ballet works.
Featuring accomplished Choreographers, Robert Bondara, Daniela Cardim, Matthew Lehmann and dancers of West Australian Ballet, this year's line-up will host two World Premieres and one Australian Premiere.
11 February – 5 March
Quarry Amphitheatre, City Beach
Bring your picnic, a bottle of fine wine and bask in this year's lineup…
TAKE ME WITH YOU
Australian Premiere
Created by Robert Bondara, dance finds a soulmate in Radiohead's restless beat with searingly honest body language, uninhibited pointe work and rhythmic body percussion.
NEW CREATION
World Premiere
Known for giving great importance to musicality and collaborating closely with dancers in her creative process, critically acclaimed Brazilian-British choreographer Daniela Cardim creates a new work for the Company.
TRUTH
Beautiful fluid movements intertwine with the haunting music of Ludovico Einaudi as this neo-classical work by Principal Dancer Matthew Lehmann dares to ask where the truth may be hidden as it seems to hide from us all.
CONCERTO IMPERTINENTE!
World Premiere
Performed to the beautiful music of Mendelssohn, the dancers of WAB present a new work initially created during the lockdown of 2020.