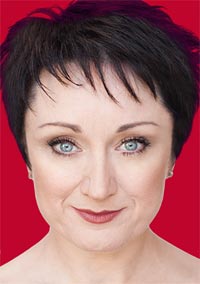 Industry leaders Wayne Harrison, Steven Heathcote and Kellie Dickerson join Caroline O'Connor to form the new Artistic Council for Brent Street
Brent Street's position as an elite training platform for those seeking a career in the entertainment industry is now stronger than ever with the launch of the newly formed Brent Street Artistic Council.
Musical Theatre doyenne, Caroline O'Connor has been appointed Head of the Brent Street Artistic Council. With over 25 years of experience in the industry, Ms O'Connor continues to grace the stages of Broadway, the West End, Royal Albert Hall and Sydney's Opera House.
"As a performer myself, I understand how important it is to have the best training available if you wish to have a career in entertainment industry. I am extremely fortunate enough to be joined by three exceptional professionals from the industry, Wayne Harrison, Steven Heathcote and Kellie Dickerson".
Former CEO and Artistic Director of Sydney Theatre Company (1990-1999), Wayne Harrison boasts an incredible list of performing and directing credits including part of the team behind Gumboots, Tap Dogs, Slava's Snowshow, Mum's the Word and Fosse (Europe) as well as the Creative Director for Sydney's New Years Eve Celebrations (2005-2007).
"Brent Street is a major force in the discovery and development of Australian performing arts talent. I look forward to assisting its artistic and administrative leaders in enhancing the Street's expertise and expanding its reach" says Harrison.
Steven Heathcote is the recipient of three Helpmann Awards, two Mo Awards and an Australian Dance Award for outstanding performance by an individual. In 1991 he was appointed a Member of the Order of Australia for his services to dance.
"When I was asked to join the Artistic Council of Brent St by Caroline O'Connor I was immediately inspired by her commitment and enthusiasm for bringing this great training institution into an exciting new era. I look forward to playing my part in building a supportive network around the staff and management of Brent St so that the lives of many young dancers might continue to be enriched through the unique art form we call dance."
The fourth member of the Artistic Council, Kellie Dickerson is the current musical director for the Australian production of Wicked for which she received a Green Room Award 2008 for Best Musical Direction of a Musical. She is also the recipient of the Brian Stacey Memorial Award 2002 (for emerging Australian Conductors) as part of the Helpmann Awards. Kellie is also credited with the title of Associate Musical Director for the Australian productions of Sound of Music, Wizard of Oz and The Producers. Dickerson has just returned from a season as conductor with Opera Queensland and has been appointed the Musical Director of the new musical Dr Zhivago, starring Anthony Warlow which opens in Sydney in 2011.
". I am honoured to be a part of this council which will join Brent St in further developing an inspiring and supportive environment for young performers of today and tomorrow." Says Dickerson.
The Brent Street Artistic Council is an important part of the studio's future direction. The Artistic Council under Ms O'Connor's leadership will appoint and work with the new Artistic Director and teaching staff to ensure that Brent Street continues to offer a world class performing arts education to its talented students to help springboard their career in the entertainment industry.
According to Brent Street General Manager, Suzy Yates, "The entertainment industry is known to be tough and securing employment through the arts can be challenging. With limited places available at Brent Street, the launch of the Artistic Council is not about attracting additional students but instead giving students accepted to Brent Street the best possible chance of success. We are delighted to have such an incredible group of industry professionals on our Artistic Council to support this vision".