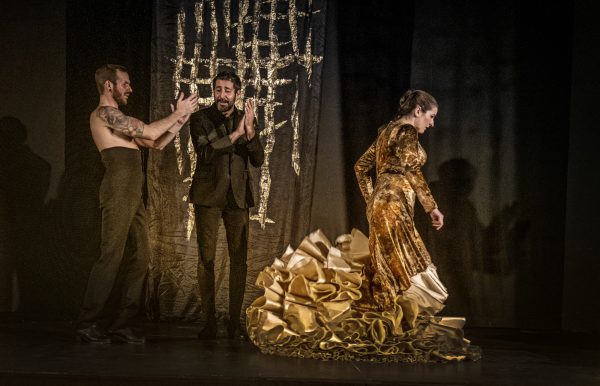 Perceptions by Pepa Molina (Australia/Spain)
Exploring Flamenco's Intricacies, Superstitions & Clichés
Pepa Molina returns to Riverside Theatres to perform Perceptions alongside leading Spanish artists. The show explores the intricacies, superstitions, and clichés of Flamenco's past and present. This is Molina's second Dance Bites production, following Bush Bailando premiered by FORM Dance Projects in 2016 to rave reviews and earned Molina the 2016 Dance Australia Critics' Choice for Most Interesting Artist.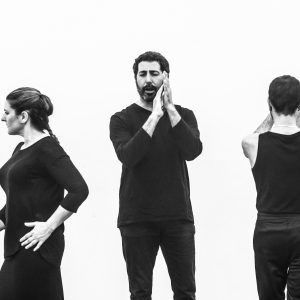 "In Perceptions we revisit tradition and explore the intricacies of the form with our collective contemporary vision. As a Flamenco artist my work navigates both paths, the traditional & the contemporary Flamenco form, in Perceptions both pathways co-exist. "A contemporary revolution is taking place in the art form of Flamenco" says Molina. As a choreographer I have a need to experiment and create cross-cultural work, to challenge the established & question the rigidity that lies in the traditional Flamenco form, which I both love, treasure & respect." 
Perceptions is a unique opportunity for lovers of music and dance to see some of Spain's finest Flamenco artists live on stage. Super famous award-winning Flamenco dancer Jesús Fernández (Cádiz) and talented top Flamenco singer David Vazquez (Madrid) are both flying to Australia for the production. Pepa will also be joined by local guitarists Marco Van Doornam and Australia's own Andalusian maestro Paco Lara.
Pepa Molina is a world-class artist with Andalusian heritage & a respected international profile and the most lauded Flamenco dance artist in Australia. Now, with a home base in Sydney, she has developed an expansive and dedicated audience following awar winning work, and is endorsed by many communities.
Perceptions Original Idea Pepa Molina, Direction Jesús Fernández (Cadiz- Spain), Choreographers Alejandro Molinero, Olga Pericet, Jesús Fernández & Pepa Molina, Performers Jesús Fernández, Pepa Molina, Singer David Vázquez (Madrid- Spain), Guitarists Marco Van Doornam, Paco Lara (Jerez- Spain), Guitar Composition Paco Lara, Electro Acoustic CompositionJesús Mañeru (Spain),
Dramaturg Martin del Amo, Lighting Designer/Stage Manager Frankie Clarke,
Costume Design Jose Galvañ, Flamenco shoes Antonio Garcia, Producer Carl Sciberras. Supported by Create NSW, FORM Dance Projects, Riverside Theatres, Packer Family Foundation, Blacktown Arts, Parramatta Artists' Studio, Dance Makers Collective, Residential Gardens, Junta de Andalucia, EFA Escuela de Flamenco de Andalucía, Compañía Pepa Molina, Centro Coreografico Canal, Instituto Cervantes Sydney, and Spanish Community Care Association.
Bookings: https://riversideparramatta.com.au/whats-on/perceptions-2023/