Cast of NINE The Musical Announced
Strictly Limited Season
PLUS! … Win a double pass by sending in your name and number to win@dancelife.com.au with the title 'NINE Melbourne'. Tickets are for Sunday 14th October, 4pm show. Entries close October 1st. Winners drawn at random.
StageArt will present Broadway masterpiece NINE – The Musical, which will play at Prahran's Chapel off Chapel from October 12, and have announced its cast.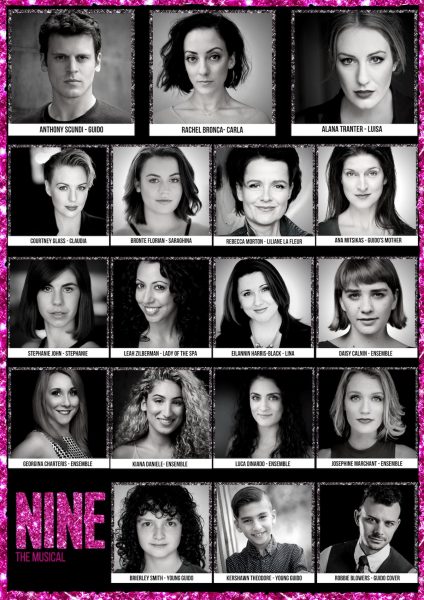 From the romantic streets and canals of Venice, comes the exquisite and captivating story of NINE ­– The Musical. The spotlight is on famed Italian film director Guido Contini, who is suffering debilitating writer's block, while facing a marriage breakdown in the middle of having a mid-life crisis. At the age of 40, Guido must call on the nine closest and most powerful women in his life to put him back on the road to success and happiness.
Based on Federico Fellini's Academy Award winning semi-autobiographical film 8 ½, the musical opened on Broadway in 1989, winning five Tony Awards, including Best Musical. NINE – The Musical celebrates our mothers, our sisters, our teachers, our wives, our mistresses and our muses. Our women, our world.
StageArt has gathered a stellar creative team to bring this award-winning musical of self-discovery to life. Directed and choreographed by Michael Ralph (Boy from Oz, Bring It On, West Side Story) one of the country's leading and most sought after creatives, he will be assisted by Sheridan Anderson (The Wizard Of Oz, We Will Rock You) as Assistant Choreographer and Evan Lever (La Cage Aux Folles, Anything Goes) as Assistant Director. Nathan Firmin (The Full Monty, Memphis) is leading the musical department as Musical Director.
NINE – The Musical boasts a fiercely powerful cast featuring many standout wonderful female performers.
Leading as the charming yet confused womaniser, Guido is played by Anthony Scundi (executive of Q44 Theatre Inc, Ironbound, Hurlyburly, Shining City) and cover Robbie Blowers. With young Guido will played by 9-year-old Kershawn Theodore (Madam Butterfly, The Bodyguard The Musical) and 11-year-old Brierley Smith (Centerstage Performing Arts School).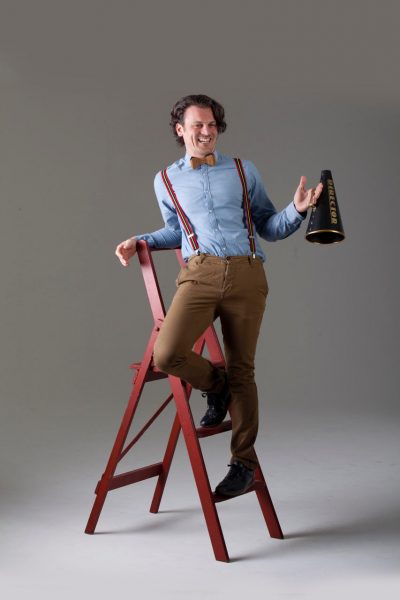 One of Guido's major pillars during his mid-life crisis is his strong, forceful and loyal wife Luisa, Alana Tranter (Hello Dolly, California Dreaming) who is the envy of sexy and naive mistress Carla, debuting Rachel Bronca (Saturday Night Fever, Miss Saigon).
Courtney Glass (The Woman In White, Oklahoma, Brigadoon) plays Claudia, Guido's switched-on movie star muse, who's classy nature contrasts against the controversial and erotic prostitute Sarraghina , Bronte Florian (Kinky Boots, High Fidelity) with a show shopping performance of 'Be Italian'.
The shrewd, sharp movie producer Lillian La Fleur is played by Rebecca Morton (Sweeney Todd, South Pacific) together with her mysterious accomplice Lina, Eilannin Harris-Black (Lysistaria, Company). Stephanie John (A New Brain, The Pied Piper) plays the saucy nuisance Stephanie, alongside Lady of the Spa, Leah Zilberman (Kismet, Rebecca The Musical) .
In amongst the many lovers, mistresses and women of inspiration is also Guido's mother, Ana Mitsikas (Sound Of Music, Merrily We Roll Along) who shines the light on Guido's "good" side.
The fantastic female ensemble also features Luca Dinardo (Bring It On, Billy Elliot), Daisy Calnin (Hansel & Gretel), Josephine Marchant (Spring Awakening, Guys and Dolls), Kiana Daniele (The Drowsy Chaperone) and Georgina Charteris (Cats, Dollhouse).
NINE – The Musical