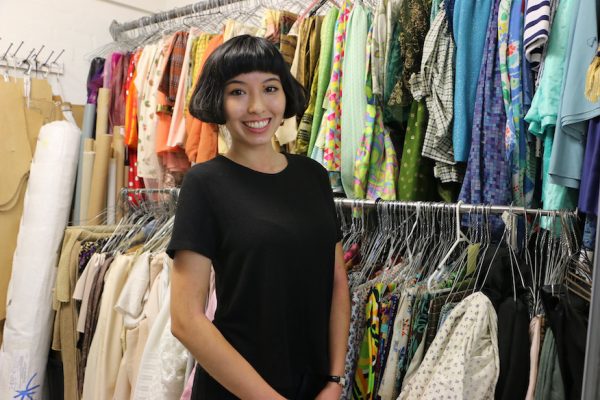 Aspiring Customer Designer Receives Inaugural YouTube Scholarship to NIDA
Michiru Accepted into Exclusive Costume Design Course
In October 2020, YouTube announced they were generously committing USD$100,000 to fund three individual student scholarships to study at the acclaimed National Institute of Dramatic Art (NIDA) over three years. 
The scholarships, worth approximately AUD$43,500 each, are specifically aimed at encouraging students from backgrounds that have historically been under-represented in the screen and stage industries, and will be awarded to individuals in 2021, 2022 and 2023.

The inaugural 2021 YouTube Scholarship has been awarded to young Brisbane creative Michiru Encinas, whose dream was to study costume-making at NIDA. NIDA's Bachelor of Fine Arts (Costume) accepts only six students per year! – even more exclusive than NIDA's iconic Acting degree.

NIDA's Head of Costume, Annette Ribbons, said, "Michiru came across as a resourceful, creative, proactive young person with an understanding that we operate as part of a collaborative artform. Her dedication, hard work and unique creative vision were evident as she spoke of her passion and ambition to work in the world of costume. Michiru will thrive because she is open to learning, and has demonstrated creative problem-solving skills with a calm, articulate nature."

Ed Miles, Head of YouTube Content Partnerships said that YouTube was thrilled to be supporting the next generation of creative talent in Australia. "The inaugural YouTube NIDA Scholarship for 2021 is just one of our initiatives, supporting Australia's creative economy. YouTube will continue to evolve our initiatives in the coming years, making sure that Australia has a thriving creative sector into the future," he said.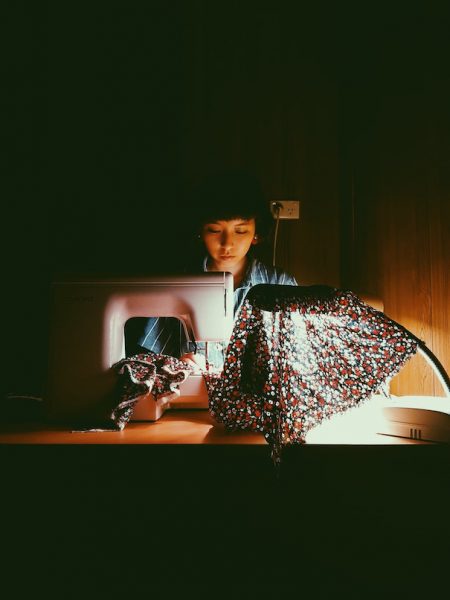 Michiru thanked YouTube for their support, saying, "I'm incredibly grateful to YouTube for awarding me this very generous scholarship.

"I think if you bring together a variety of people with different backgrounds, cultures or perspectives, it can provide an opportunity to create richer, more diverse and more exciting productions.

"Not only will the YouTube Scholarship help me financially, but it also encourages and inspires me to work hard at NIDA, and contribute to an industry that is hopefully more diverse and vibrant in the future."

NIDA CEO Liz Hughes said, "We wholeheartedly thank YouTube for their support of NIDA and the artistic community. This scholarship supports our goal for NIDA graduates to be representative of the diversity of contemporary Australia.

"We want NIDA to be a place where every person feels supported and safe to bring their whole self – to honour the qualities that make them unique, and be nourished by their training to develop a courageous, new, creative voice for the nation.

"We are excited to welcome Michiru to the 2021 cohort at NIDA, where she can learn from world class costumery practitioners and contribute her unique perspective to the NIDA community."

Of her background, Michiru said, "My mum is Japanese and my dad is Mexican, and I was born here in Australia. Growing up amongst different cultures has helped me to be appreciative of diversity and to have an open mind. I look forward to bringing that cultural awareness to my studies at NIDA."

When asked how she'd felt upon receiving the phone call from the Head of Costume to offer her a place at NIDA, Michiru said, "I was really shocked and I'm so grateful. This is definitely my dream and the career I want to pursue. I'm looking forward to studying at NIDA for the next three years and seeing where my training takes me."

NIDA's 2020 cohort of six BFA (Costume) graduands were in high demand upon completion of their studies and are all currently working on various productions across film, theatre (Hamilton Australia) and dance (Australian Ballet).