Australian Showgirls Return Home During the Pandemic
Pivot into New Business Directions
by Hillary Sukhonos
The entertainment industry will soon mark one year of massive industry shutdown. Don't you dare get depressed! This article that showcases 3 Australian showgirls who are are sharing their expertise and wasting no time creating in their home towns. Introducing Finesse Burlesque, SHE Creative Industries and Bisous Booty …
Amber Ivers Brings World Class Cabaret to Brisbane
Amber Ivers watched her dream job literally disappear overnight in March 2020. Well, she is back in a big way. The pandemic gave her an opportunity to bring her sparkle to her hometown and produce her own show.
"We wanted to create jobs for artists who are unemployed due to the pandemic, especially cruise ship artists who have been overlooked," said Amber.
So, in partnership with her sister Madison Ivers, she co-created Finesse Burlesque. Featuring in the show are Amber Ivers, Madison Ivers, Taylah Ferguson, Lily Sinclair, Ashlee Fisk, Oceane Le Bouder, Tony Byrnes, Billy Noetzel, Danny Hindmarsh, Sam Campbell, and Aleisha Rose.
Japan, Hong Kong, Berlin, London, Paris, and LA have seen them in feathers and rhinestones. Amber Ivers and her sister Madison, both local to Brisbane, and both with sparkling international dance careers brought their glamour home. The sisters used their combined experience to create a world class cabaret in the heart of Brisbane earlier this year.
"Finesse Burlesque will take you through a heart warming yet comedic experience of the life of an entertainer," said Amber.
Using Brisbane's very own talent pool, the show captivates with dazzling costumes, live singing, and showgirls. Certainly, the residents of Brisbane have a jewel in their hands, and Amber plans to bring the show back to Brisbane audiences in April. 
"The year of 2020! I created a fresh vision board of new goals and dreams to accomplish from the beginning of the new decade into the future years of my life. One of the main focuses was to come back down from my very fast-paced world in Paris to a normal state of health and wellness. I needed a new mindset, to remember who I was and what I loved to do. Although 2020 did not go to plan because of Covid-19… another hidden dream came into fruition… SHE," said Savanna Haenel.
SHE Creative Industries was inspired during the Covid-19 lockdown and was an idea that took 3 months before being launched on social media in September 2020.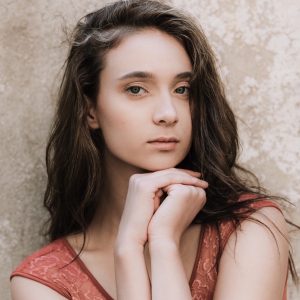 "The pandemic caused significant damage and disruption for our Entertainment Industries worldwide. Performing arts companies and venues closed overnight; all performers, production staff, technical cast and crew were suddenly without work or stood down, contracts either put on hold or terminated resulting in massive income losses, those stuck at sea on cruise ships were not allowed off board for months on end, those in other countries returned back home if they were lucky enough to make it before borders closed, some becoming Covid positive, and the list goes on.
"Due to these reasons, there was a devastating decline in peoples mental health and creatives were left without a life purpose.
"As the director of SHE and being a professional dancer myself, I had deep empathy and understanding for other performers because I was suffering as well. So, I decided to turn negatives into positives and create an uplifting space where artists could be heard and open up about what they have experienced during this time, reconnect with one another and feel as part of a community."
SHE Creative Industries has launched an 'Artists Unite' video series showcasing 20 Professional Australian Performers who have worked in prestigious companies all around the world. These interview videos give audiences an insight into each performer's career, behind-the-scenes footage, what they have experienced during Covid-19, how they have coped, passing on helpful advice and inspiring messages to others who are struggling. The current goal is to inform, educate, raise awareness, inspire, and give a voice to the creative community and create positive change.
"What motivates me to share these artists stories is the fact that Entertainment in Australia is simply seen as a hobby and a non essential Industry. The majority of the general public here have no understanding of what we actually do, who we are as people, how hard we work and train to have a career in this Industry, and how important we are for society," said Savanna.
"It's almost as if we have been overlooked, ignored, disregarded and neglected. This is why it was incredibly important to me to do something to educate Australian viewers as well as International viewers and this series is the beginning project of many more in the near future. It will be a space that continues to grow and expand as time moves forward all relevant to Arts and Entertainment Industries. I have many more creative projects in mind to keep portraying positive and empowering messages."
There are currently 19 episodes to watch from SHE Creative Industries online showcasing a variety of incredible Australian performers. You can watch the series on YouTube
Follow SHE on Facebook and Instagram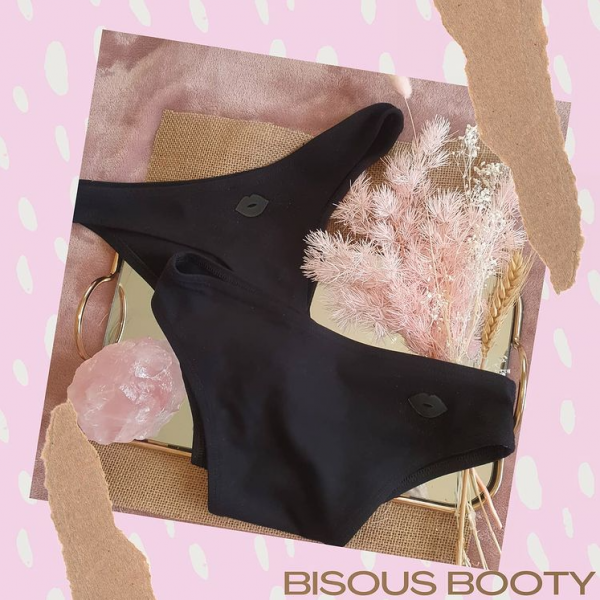 Bisous Booty is an activewear brand focusing on creating garments specifically for showgirls … by a showgirl! Bisous Booty is sustainable and ethically made in Australia, and created with long legs and flattering silhouettes in mind.
After years of struggles to find long enough leggings, and the right cut when it comes to audition garments, founder Siobhan Male decided to take matters into her own hands and create what she had been looking for.
"As we all know, being a showgirl, presentation is everything. Having garments that are made to fit our proportions and flattering our lines is something that I am passionate about. I have done too many auditions in ill-fitting or unsupportive outfits and spent too much money on 'long' leggings that just graze the ankle!," said Siobhan.
This product line is a result of Siobhan having her work close down because of Covid-19 in 2020. Her first products are underwear designed specifically to be worn under costumes. 
"On a personal note, I have found the pandemic to really help me re-evaluate my life. The people in it and also my own happiness. I'm someone who always likes to find positives to every situation, so whilst I desperately miss being up on stage, I have had a chance to spend time with my family and friends here in Australia. As other showgirls know, this is not a luxury often afforded in our line of work," she said.
"One person I have to shoutout is definitely my sister – she is one tough cookie! Her resilience is amazing. At the beginning of the pandemic, when everyone else fled home to Australia, she stayed in Paris, all alone to hold onto her contract (which at the time was not yet a CDI) at the Moulin. She has since moved into a beautiful apartment with her partner but watching her from afar going in and out of confinement, unsure when she will get back to work and a world away from family and friends whilst we have been living life almost back to normal here."
"We have been extremely lucky here in Australia, so I am very grateful to be here during this time."
Bisous Booty's next product launch is in March 2021. This will be the window of time to place your order and receive your product before summer (northern hemisphere).
"I just want to encourage any fellow dancers to remember why we love what we do, and to lean on each other in these times. We have been hit so hard, but as dancers resilience is in our blood, and we will be back," said Siobhan.
Shop online at bisousbooty.com
Follow Bisous Booty on Instagram @bisousbooty
---
Hillary Sukhonos is an American dancer in Paris. Writing during the day and performing in French Cabaret by night, she has her finger on the pulse in the international showgirl world. Follow her on twitter for the latest articles.