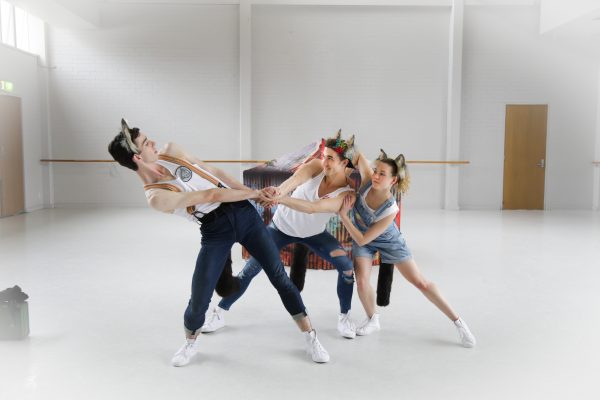 Royal Academy of Dance & The Australian Ballet present Free Workshops
Supporting Grass Roots Dance Studios
The Australian Ballet's Education and Outreach team and the Faculty of Education team at the Royal Academy of Dance (RAD) Australia have announced a collaboration which marks the next steps in a symbiotic partnership which will bring greater opportunities for young dancers Australia-wide.
As a global dance education organisation, the RAD's members are dance teachers and studio owners who train dancers of all ages in their internationally recognised ballet syllabus. Many of those dancers aspire to dance for companies like The Australian Ballet and so it is particularly inspiring for The Australian Ballet's Education and Outreach team to be offering RAD members and their students the chance to participate in two free workshops options with professional dancers and educators.
The first workshop explores contemporary ballet and will see students take part in a warm-up, some technical exercises, the chance to learn repertoire from a ballet and explore choreographic elements. There is then the chance to discuss elements such as costume design, music, and narrative themes. The second workshop gives students a glimpse behind the scenes of how to bring a ballet production to life. Workshops will also promote The Australian Ballet's First Nations commissions and Aboriginal and Torres Strait Islander education cadet roles.
The workshops will be delivered digitally due to COVID-19 restrictions with students gathering in their dance studios or from their homes on individual devices to take part.
The RAD's Faculty of Education department specialises in training dance educators and through the Professional Dancers' Postgraduate Teaching Certificate (PDPTC) and Certificate in Ballet Teaching Studies (CBTS) it gives dancers the opportunity to study for an internationally recognised professional qualification in dance teaching. This partnership with the Education team at The Australian Ballet opens up the possibility for graduates of those programs to gain a possible pathway to employment outside of the mainstream dance studio sector.
Shelley Yacopetti, Education and Engagement Manager for the RAD's Faculty of Education Department here in Australia said: "We've been connecting with The Australian Ballet for a number of years with Artistic Director David McAllister also being a Vice President for the RAD. We've worked with their artists in our student events programme and welcomed experts from their Artistic Health and Education and Outreach teams to present at our Faculty of Education Conferences. This is the first time our two education departments have been able to work together in a way which allows us to bring The Australian Ballet's programmes directly into dance studios around the country via our membership. I'm also excited to see the Academy develop new pathways for the graduates of our higher education programmes demonstrating the value of our qualifications in a career context."
Katy McKeown, Head of Education and Outreach at The Australian Ballet said:  "We're so pleased to be furthering our relationship and establishing this partnership with the Faculty of Education team at the Royal Academy of Dance. The Australian Ballet's Education and Outreach program has reached 140,000 children in Australia's most marginal communities since 2006, introducing them to the joy of dance and its power to improve wellbeing and education outcomes. Through this partnership with RAD we can keep increasing that reach, so that every child in Australia has equal access to dance, art and cultural experiences. We're also committed to helping to create career pathways for First Nations Australian's in dance and growing our online education offering to ensure there are more qualified dance teachers in all far-reaching communities around Australia"