Right now, Life is a Cabaret for Michelle Smitheram
Michelle Smitheram is not one to pass up life's opportunities – they have led her on a successful path so far. Currently, she is appearing in the revival of musical favourite – CABARET – playing at the Hayes Theatre in Sydney until March 5, before it moves on to its Melbourne season at the Athenaeum Theatre in April. Michelle is one of the small cast bringing the Kit Kat Club back to life in CABARET.
We spoke to Michelle during the previews of the show in January. CABARET officially opens on January 30.
Q: What is your background and training?
I'm from Melbourne and both of my parents were theatre performers themselves, so from a very early age I was introduced to the world of theatre. I'd go see my dad perform in things and they'd always take me to see shows. I vaguely remember the first thing I saw was A Chorus Line as a 4 year old. It was awesome!
My mum sent me to May Downs School of Dancing; which is the same dance school that she attended. I started there when I was 4 and basically continued there right until I left at around 18. There was also another company in Victoria called the Young Australia Broadway Chorus and I used to go there once a week as a teenager and they would do musical theatre classes so you'd do singing, dancing and acting and you'd put on a concert at the end of the term. I trained in jazz, tap, ballet, hip hop, latin, ballroom … so I did a bit of everything growing up. I was always doing it with the goal of being in musicals when I left high school.
Q: Did you do any formal training once you had left school?
When I finished high school I knew I wanted to dedicate a year to dance. I did apply to go to the WAPAA but I didn't get in. I started doing a 1-year course with Robert Sturrock, but 4 months in I booked my first job … which was Spamalot … so I didn't finish the course!
It's important to remember there are many avenues to work in this industry . Once you've got your foot in the door then that leads to other things. I've always done my own classes on the side, which I think is really important. I've even got an acting lesson tomorrow!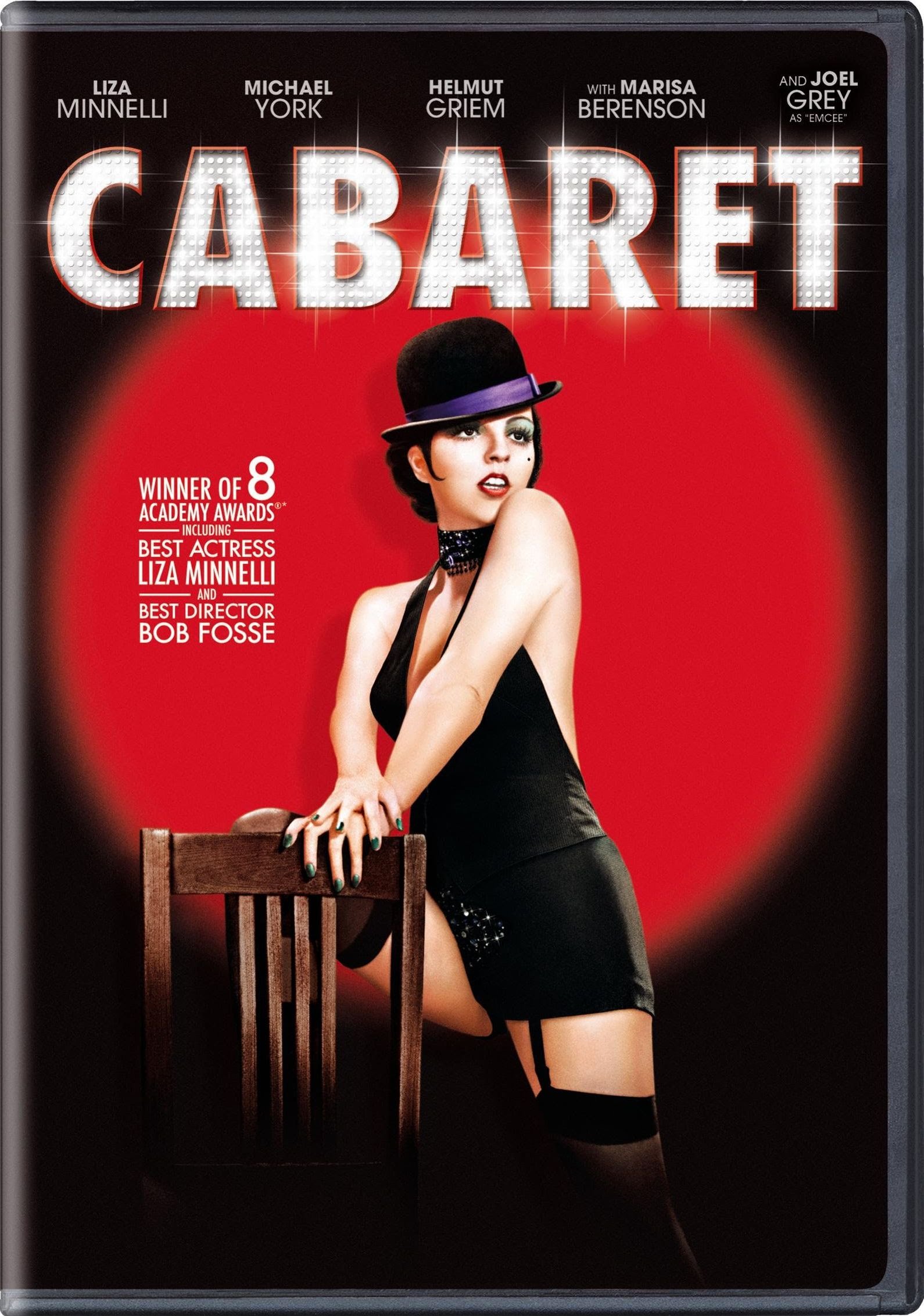 Q: You're currently one of the 4 girls in the Kit Kat ensemble in the iconic musical Cabaret … What did you know of Cabaret beforehand and how did you came to be in this production?
I was introduced to Cabaret by the film starring Liza Minnelli and directed by Bob Fosse. I watched it so many times as a teenager because mum and dad had it on video … I sort of remember as a kid I'd just fast forward all the scenes just to watch Liza in all the dance numbers. What's so interesting as I've come to realise now from doing our production is there's actually so many different ways that you can put on Cabaret. I think our version is really interesting because it's seen through the eyes of Cliff and it's very surreal … it's almost like a dream sequence the whole thing so it's very extreme which is really different to the film and different to a lot of the stage shows that have been put on as well. It's actually quite a complicated story with layers of political messages, so it's sort of perfect timing in today's political climate.
Q: Kelly Abbey is the choreographer on Cabaret… had you worked with Kelly before?
No I hadn't but obviously I knew who she was because she's obviously amazing! It's been really great working with her she's a delight to work with and she is super prepared coming into the room with everything that she wants to create but is also adaptable with the people that are in front of her. It's hard to sort of sum it up the style of the show because it's almost like every number has a different style or a different vibe depending on what's driving it. The show as a whole is extreme and kooky.
Q: What have been the challenges and highlights of working the show?
I think that the challenge is because we have a very small cast of 9 … with 5 of those being actors firstly … that the challenge has been to get the balance between the 4 dancers that can do almost anything of choreography but then to balance that with actors who are obviously from a different background. So Kelley Abbey has been amazing because it's simple but effective so everyone can do the same thing and everyone looks equal with their presence on stage. This rehearsal process has been slower, we've taken a whole day and you might only get through half a number so it's actually been challenging because it's been a slower process of putting it on its feet. It's sort of like reverse challenges.
Q: You've got some pretty big names in the cast that you're working … Marcus Graham, Kate Fitzpatrick … Who has been a surprise to work with?
I absolutely love and adore Paul Capsis! He's such an incredible talent and is equally the most loveable, fun, generous person off stage. Not that I didn't think he would be but I think that when you find people that are equally as talented and grounded and lovely then it's just like they are the full package.
Q: What has been your biggest role to date?
Playing Lorraine in Jersey Boys was probably my biggest role but not necessarily in the dance terms. But in terms of the actual role in the show, then Cabaret has been a highlight. In this show I cover the lead role of Sally Bowles and I get to rehearse that in our tech session. So if I get the opportunity to go on for Sally then that will definitely be something iconic that I've never had that chance to do. I'll have big shoes to fill!

Q: Who would be your mentor or someone that you've always looked up to or aspired to?
Well in dance terms I love Cyd Charisse! She's very old school but I love her lines and her legs … also Anne Miller and even Judy Garland. I've always loved those older films. I just feel that they were so grounded but also so free in their movements and I feel that also sometimes that can get lost with the world that we're living in now. So I always try and emulate them or bring some sort of part of their vibe to what I do.
Q: What's some of the best advice you've ever been given as a performer or a dancer?
Just to remember that childlike way of being when you're were a kid … To use your imagination the way you would as a child because I think sometimes going into the theatre now we can get bogged down in what prop and my costume and my wig and all of these things but if you bring that sense of imagination the audience will always see what you're seeing in your mind.
Q: What do you like to do when you're not singing and dancing and performing?
I'm pretty simple, I love cooking and I love just getting out in nature so just going for a walk in the bush or at the beach or cooking. I'm a big fan of Jamie Oliver and I watch all of his shows and have every single one of his books!
Q: What's your bucket-list production that you'd love to be in, or the role that you'd love to play?
I would love to play in Gypsy – based on the stories of Gypsy Rose Lee. I'd like to play the character of Louise in Gypsy.
Q: What advice would you have for other young artists looking to embark on a career in musical theatre or dance?
I would say definitely give it a go. People think it's an unstable career but I think that that's completely untrue and unfounded. I would just say to put in the work because at the end of the day it is about your craft and there can be a lot of obstacles involved, but if you've done the work and you're solid you will be secure on stage.
Q: Do you have a personal goal for say 5 years time?
Well to be honest, my personal goal is to try and find a fantastic balance between working in a theatre and having a family. I'm about to turn 29 … there's been a lot of amazing inspirational women in this industry that have had children and then come back to a career just as successful. So I would say that my goal would be that to over the next 5 years be able to have a baby and still be able to continue to work in the theatre. I'm thinking how do I make this all work.
Q: What's your drink of choice?
I basically live on coffee, red wine and water.
Q: Are you a bathroom singer or a car singer?
Car for sure … pump up the tune! If it's not musical theatre, then Celine Dion or Whitney Houston is always good.
Q: What's your one staple item in your dance bag that you won't leave home without?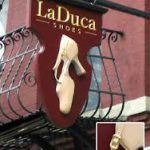 My LaDuca shoes – you cant go past them! They are a New York brand show … they do most of the Broadway shows so they do the standard chorus heel. It's mainly because they just really take on the shape of your feet and you can still point in them. They're really soft but solid and supportive.

BIO
Michelle is originally from Melbourne and has trained with May Downs School of Dance, The Children's Performing Company of Australia, DW301, Robert Sturrock & The Howard Fine Acting Studio. Michelle's theatre credits include, Ensemble swing in Monty Python's SPAMALOT, Ensemble/Understudy Roxie in CHICAGO (Australasia Tour), The Role of Paula in The Australian Workshop of An Officer and A Gentleman, Ensemble/Understudy Amber & Penny in HAIRSPRAY(Australian Tour), The Role of Lorraine in JERSEY BOYS, Ensemble in PARADE, ensemble in the Production Companies NICE WORK IF YOU CAN GET IT, Ensemble in the new Australian musical of GEORGY GIRL and has most recently performed as Ensemble/Understudy Sandra Dee in the new musical DREAM LOVER.