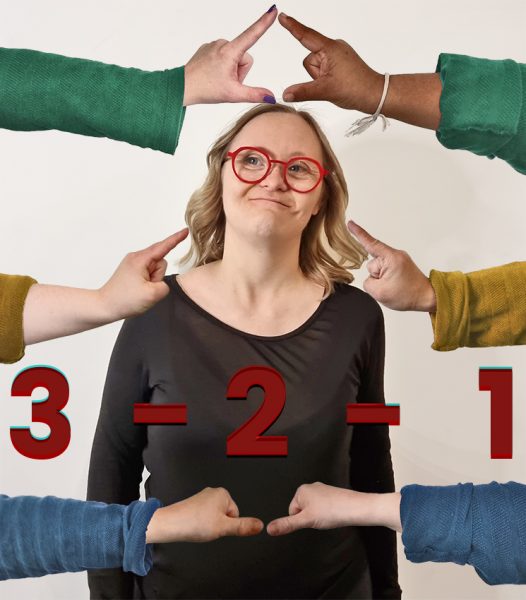 3-2-1 by Emotion21
Inclusion Foundation
Conceived and crafted by three creators with Down syndrome, '3-2-1' uses dance to explore the intertwined themes of capability, challenge, and enhancement. This unforgettable portrait of lived experience will debut at the 2023 Melbourne Fringe Festival. After their Fringe Festival introduction of Sonder in 2022 was nominated for 'Best Physical Theatre', emotion21 are back with a group of 20 performers, each embodying unique capabilities, acknowledging their challenges, and celebrating the ways their different ability enhances life.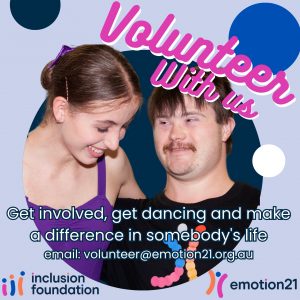 '3-2-1' is more than just a show—it's a reimagining of dance through the lens of Down syndrome. The emotion21 company, each imbued with their own unique experiences, are using the medium of dance
to share their stories as imagineers and storytellers. This approach is not just innovative—it is a subversive act against long-standing norms about who can be a dancer and what kind of dance is deemed worthy. In the Magdalen Laundry at Abbotsford Convent, the audience will experience groundbreaking and compelling choreography, as emotion21 bring to life a captivating fusion of contemporary, lyrical, and experimental dance.
"We present capability as a kaleidoscope, revealing and enhancing diversity to challenge preconceptions in beautiful and unexpected ways," says Program Manager and Artistic Director Tristan Sinclair. This perfectly represents the values of Inclusion Foundation, the non-profit organisation founded in 2009 that runs the emotion21 program.
Through performance-based activities and community engagement, emotion21 aims to enhance lives for people with Down syndrome. The benefits of the emotion21 program are wide-ranging and include health, exercise, social and self-esteem outcomes for participants. emotion21 runs evening and weekend dance classes at numerous sites in metropolitan Melbourne, as well as regional Victoria. This project received Cash to Create through the Fringe Fund.
Bookings: visit melbournefringe.com.au
Dates: 13, 14, 20 & 21 October 2023