Dramatic End of Season for Melbourne City Ballet

Madame Butterfly | Dec 17 & 18
Tour to Japan | May 2017
Passion, love and tragedy have certainly been strong themes in Melbourne City Ballet's 2016 program which comes to an end with Michael Pappalardo's adaption of Giacomo Puccini's infamous Madame Butterfly.
Premiering at the Darebin Arts and Entertainment Centre on Saturday 17th December, Madame Butterfly follows a young Japanese girl called Cho-Cho (nicknamed Butterfly) as she marries US Naval Officer Pinkerton only to have him depart for the Americas. As the years pass Butterfly awaits his return with hope, refusing any new suite but her Pinkerton. It is only upon Pinkerton's return that Butterfly realise their union was not as she thought, ending in one of opera's most infamous tragedies.
Redeveloped into a newly choreographed three-act ballet, Melbourne City Ballet's production will capture the story's essence through the fusion of traditional Japanese and classical ballet movement. The production showcasing the company's exquisite choreography and versatility, whilst featuring impressive new scenery, beautiful oriental costumes and of course Puccini's evocative score.
Melbourne City Ballet have worked closely with many from the Japanese community to ensure the production respectfully pays homage in an accurate but delicate manner. This relationship will continue in 2017 as the company tours to Osaka, Japan in May.
Audiences are rarely given the opportunity to see Madame Butterfly performed as a full length ballet and this certainly is a production not to be missed. To avoid any disappointment, tickets can be purchased through Melbourne City Ballet's website.
"Our production will feature more of a traditional Japanese style of movement than our classical repertoire. We hope our audiences enjoy Madame Butterfly," – Michael Pappalardo, Artistic Director.
"When I'm playing the role of Butterfly I often reflect back to my time in Japan. Next year will mark ten years since I have performed in Japan. It's interesting how things can be so connected, they both hold a special place in my heart." – Yuiko Masukawa, Principal Artist.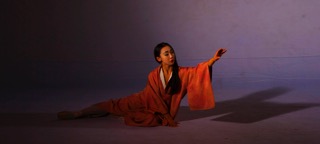 Madame Butterfly | Melbourne City Ballet
7:30pm Saturday 17th December 2016
1:30pm Sunday 18th December 2016
Darebin Arts and Entertainment Centre
Tickets: darebinartscentre.com.au