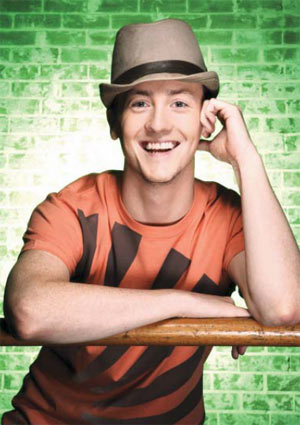 That's right! It was announced yesterday that SYTYCD Judge Matt Lee will be playing the role of Bert in the upcoming production of Mary Poppins. Being no stranger to musicals Matt has been part of the ensemble crew in Miss Saigon, We Will Rock You, Witches of Eastwick, RENT, Grease, Hot Shoe Shuffle and the Australian Opera production of Rags. This will be the first time we get to see Matt talking the lead in what is sure to be a successful show in Australia. Along with playing his role in Mary Poppins Matt will have to juggle SYTYCD 3 commitments plus Happy Feet 2.
Marina Prior will play Winifred Banks, Debra Byrne is The Bird Woman, Phil Quast is George Banks, Sally Anne Upton is Mrs Brill, Judi Connell is Miss Andrew and Christopher Rickerby is Robertson Ay.
The big question is who will play Mary? Producers are still on the lookout for a Mary as no one has wowed them just yet. More auditions for Mary will be held in the coming weeks.
Mary Poppins is due to open in Melbourne next June.