Pro Talent Watch | Lucas Viallefond
Perspective as both a Dancer, Teacher and Juror for Brisbane International Ballet Grand Prix
Interview and article by H Clements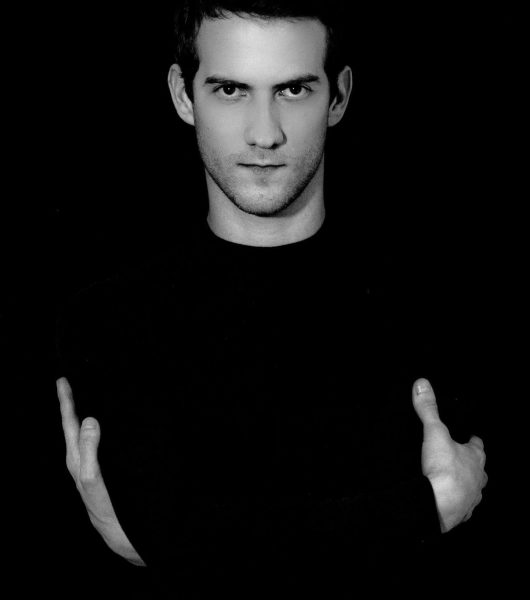 Ahead of the first ever Brisbane International Ballet Grand Prix being held over March 20-22, we had the opportunity to chat with one of the inaugural competition's international jury members Lucas Viallefond.
The lucrative new ballet competition is the only one of its kind in Australia and is open to local and international non-professional dancers aged 10 – 19, who will compete for a prize pool of more than $30,000. The Grand Prix will provide Australian dancers the opportunity of furthering their careers without having to travel to similar events abroad.
Based in Paris, Lucas has had a spectacular career and is currently in a senior faculty teaching role at the Paris Opera Ballet. He is excited to see the new wave of young talent on display in Australia this month. After being inspired to dance in his Brittany hometown, Lucas went on to train at Paris Conservatoire (CNSMDP) in contemporary dance between 2003-2009, and then went to Germany to the Folkwang Hochschule to perfect himself in the method Jooss-Leeder (used and made famous by the choreographer Pina Bausch), style and philosophy with Pina Bausch Tanztheater Wuppertal dancers.
As a dancer, he has worked for the Company Beau Geste (director Dominique Boivin), several events, danced for Joëlle Bouvier and danced the musical Carousel at the Theatre du Châtelet. He was part of the company at CNDC Angers (director Robert Swinston) to rework repertoire pieces by Merce Cunnignham and part of the ensemble of the Folkwang TanzStudio (repertoire of Reinhild Hoffmann, Malou Airaudo and Stephan Brinkmann). He toured in Marocco, Japan, Montenegro, France, England, United States of America, Germany and danced on some Operas in Capitole of Toulouse, in Royal Opera of Wallonie (Belgium).
As a teacher, Lucas has taught in schools in France and internationally (Germany, Austria, Switzerland, Belgium, Israel, Hungary, England, Taiwan, Australia, Singapore, Korea, Hong Kong, Sweden), for the Paris Opera School, the Ballet Preljocaj and Bolshoï dancers, the Cullberg. Lucas has been commissioned to choreographed for one of the soloists of the StaatsBallet Berlin (direction Vladimir Malakhov), for students of the Taipei National University of the Arts in Taiwan, for the French Ministry of Culture, and for the Ecole de Danse Contemporaine de Montréal.
Joining Lucas un the jury is former Principal of The Royal Ballet, Mara Galeazzi; award-winning Australian ballerina Kristy Lee Denovan; and international guest artists Marlon Dino. Creative Director of the competition is Tim Podesta.
Read more about the Brisbane International Ballet Grand Prix here.
***
Q: Congratulations on being chosen to be a jury member at the first Brisbane International Ballet Grand Prix next month. What have been your previous experiences of dance in Australia and with Australian artists?
I'm very excited to come back to Australia and discover the East Coast. The first time I was in Australia was in 2015 when I came to Perth to teach at the Western Australian Academy of Performing Arts (WAAPA) for 2 weeks. I was invited by the director that I met in France.
Q: Considering our highly regarded dance training standards and schools in Australia, it is hard to believe that such a Grand Prix ballet event has not been held here before… what can dancers and parents expect at the event? 
You have great schools here in Australia and I think the dancers should be expected to meet other dancers and learn from everyone. The parents should expect that their children will have fun and learn how to be in a talented and competitive dance community. The dance world is small and everybody knows everybody. This kind of event like the Ballet Grand Prix is one of the best times to make new contacts, follow new artists and discover new friends. I'm still in contact with dancers I met when I was competing at just 14.
Q: As a jury member, what will you be looking for from competitors?
As a jury member, I will appreciate a professional attitude. Dancers should respect themselves and other competitors and try to showcase their personality while dancing, not try to be somebody else. For me it's very important to stay true! Don't act like someone you are not. Be yourself on stage!
Q: Tell me a little about your dance journey: How did you start out and where? And when did it become clear to you that dance was a serious career choice?
I began dance at the age of 13 because I saw a performance in the little village where I lived in Brittany, west of France. Four years later, my ballet teacher sent me to the Paris National Conservatoire (where only 12 were accepted in the whole country!) and only there did I realise that I could be a professional dancer.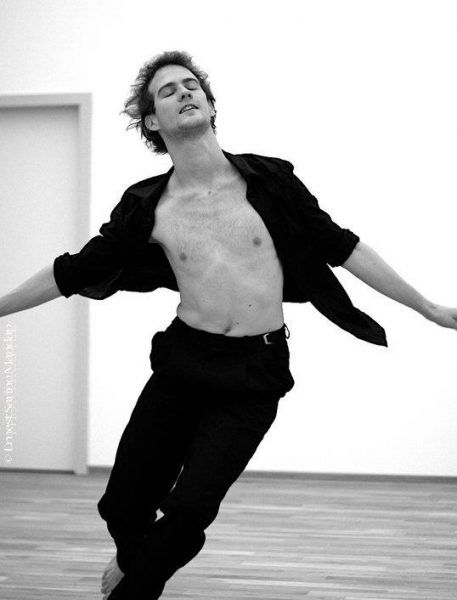 Q: Do you think dance has changed much due to the growing influence of these competitions around the world?
Dance has certainly changed a lot because of the growing influence of competitions around the world. When I was a young dancer, we didn't have YouTube to compare ourselves with dancers around the globe. When you wanted to see dance you would have to travel, now you can just search online. Young dancers can view performances from Australia, Russia, France or in the USA so compare the difference in schools and style… They can follow social media stars of ballet all over the world! Global competitions like the Ballet Grand Prix bring the best-of-the-best so dancers can compare themselves and be inspired by lots of others dancers.
Q: What do you see as positive style trends and choices in today's contemporary and classical dance companies? What would you personally like to see evolve with today's dance companies and productions? Do you have a favourite/impressive choreographer or company artistic director?
Nowadays, every big ballet company has to open their repertoire to modern and contemporary dance. In my opinion, it's their duty to keep 'big ballet' alive … such as the classics Swan Lake, Giselle and the Nutcracker.  I like when a company takes the risk to invite a young choreographer to work with amazing dancers, everyone can learn from those experiences.
What I would like to see evolve? Maybe more women choreographers, because in France we don't have many and they are here … they exist and are talented so give them the chance to produce beautiful pieces for beautiful companies! And I like when a dancer that is trained in ballet training, but also sometimes I like to see non-ballet dancers take modern classes – don't get me wrong, I LOVE ballet dancers! … However sometimes I miss training the body as well as the dance techniques.
I am very grateful for my career. I have had the chance to meet Pina Bausch and I have to say she was amazing. I have also had the chance to dance under the direction of the assistant of Merce Cunningham too and he brought me to a new technical and artistic level.
Q: Finally, as a teacher, what advice would you give dancers who will be participating in the Grand Prix? And, as aspiring professional dancers from Australia, what specifically can they do to progress their training and career options?
My advice? Work, work, work… One of my friends who teaches at the Royal Ballet once wrote, "Hard work beats talent when talent doesn't work hard." Listen to your teachers and coaches… They are here for you and trying to showcase the best of you. I know it's hard, but it's worth it.
Another piece of advice is to travel for dance as often as you are given the opportunity, and keep in contact with those you meet along the way. I have had some Australian dancers at the Paris Opera School Summer Intensive and it's always nice to hear from them. Two of them are now full-time students at the school. Take risks, travel and never hesitate to do auditions … you just never know what might happen.
One of my mentors used to say, "A dancer has a lot of doubts but should only have one sure thing: never doubt to take the class in the morning, stand up and dance…"
***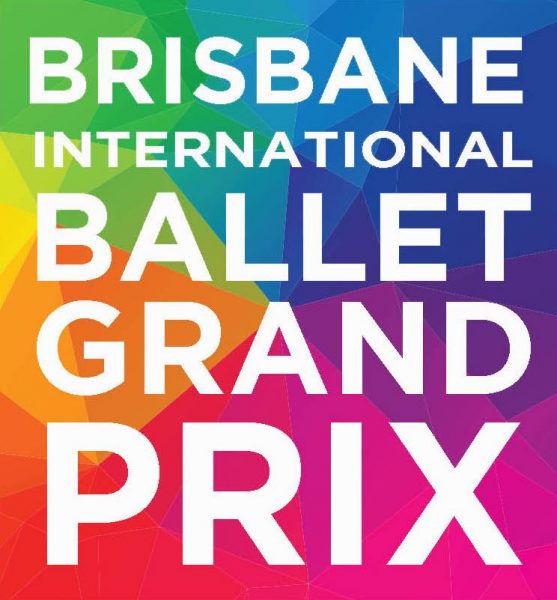 BRISBANE INTERNATIONAL BALLET GRAND PRIX
March 20, 21 , 22
Edmund Rice Performing Arts Centre, St Laurence's College, 82 Stephens Road, South Brisbane.
DAY 1: All dancers participate in adjudicated classes (closed session)
DAY 2: Contemporary and Classical Solos + Gala evening
DAY 3: Semi Finals, Finals + Awards Ceremony