The Rocky Horror Show rolls into Melbourne tonight to complete the final leg of its 40th Anniversary Australian Tour!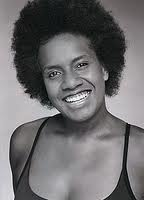 We had a chance to chat to the effervescent Leah Howard while the show was playing in Adelaide last month and hear about her incredible career path and how she came to hold the enviable position of Resident Director on this iconic show!


How did it all come about for you?
My best friend Nathan Wright (who is the choreographer) have worked on a lot of things together in the capacity of me being his associate and his assistant and we really love working together. Then I was in London just for holidays last year and he was doing Rocky Horror so I went and saw it a couple of times with him and found out that they were bringing it to Australia. I was asked to audition for anything in the show and I said, 'Yeah sure, but I don't fit any of the casting … I don't see myself as a Magenta or a Columbia …' But they said 'it's alright, come and audition', and so I did it to keep Nathan happy. Then, I was in Korea doing Avenue Q with Nathan and I was resident director on that which was my first resident show and it was great! Then I was asked if I'd like to come on board as resident director for Rocky Horror in Australia and understudy for the Narrator! I said, 'WOULD I BE INTERESTED … OF COURSE!!' The Narrator is probably one of the easiest and funnest gigs you could ever get to do! Nathan was so supportive because he was doing the Sochi Olympic Games at the same time and so he choreographed the whole show in just two weeks of rehearsals! It was crazy but it was so much fun! Thank goodness we kind of had a 'jist' of the show and I know Nathan's work and he trusts me a lot – I'm very thankful to him! We just have fun and the Director is amazing! It's an interesting journey – where I'm going now with my career – I really, really like it! The fact that I get to cover and swing in the show still keeps me 'teetering on the edge', but I'm loving the production side of things as well!

What is a Resident Director responsible for?
A Resident Director is left in charge of looking after the show for the Director, the Choreographer and Producers and just makes sure the show stays at such a high standard for our audiences, nothing goes wrong, you look after your people and its really looking after the show as a whole. I feel really special because I love being able to do this – especially Nathan's show because we're very close and he's allowed it to be like it's my own show so I feel very blessed and lucky. I hope he feels like it's been well looked after! Everybody seems happy so I think that's a good sign!
Have audiences been responsive to this 40-year-old tale?
We opened in Brisbane in January – I've never seen so much of Brisbane dressed up in corsetry and wigs and makeup in my life! It's a different generation. There's a new generation that doesn't understand the cult of Rocky and it's really good to see them all coming and going 'Oh that's where the Time Warp came from … it wasn't that DJ I heard at that 21st last year just playing it!' So its fantastic! Then you've got all those generations that are Richard's (O'Brien – the creator of Rocky Horror) fans that still dress up, still come in and scream out. The cast don't know what to expect each night … how many fans are in or how many people are coming in for the first time. We even had a couple turn up the other night here in Adelaide in their 'Brad and Janet' underwear, it was fantastic!
Craig McLachlan is a huge asset to the show isn't he?
Craig McLachlan is outstanding. I've never seen someone KNOW their audience before he arrives into the state … he has got it pegged and he just has them eating out of his hands! He is pretty much a superstar! Richard O'Brien said – quote – 'He is the funniest Frank we've ever had!' Having Richard and Craig together here in Adelaide is just brilliant! The generations are loving it – the story is nuts but it's a proper 70's trip so I think that it's really special that Craig McLachlan and the cast are doing such a really great job!

How did it come about that Richard joined the show in Adelaide?
We just had got word that he wanted to come and do the show and he came just for Adelaide! He turns 72 next week but if you could see him backstage, he's just rocking! He's got the energy of a rocker, he's just fantastic. You can't beat Richard O'Brien playing the role of the Narrator … he could say whatever he wanted out there but he's very good, he doesn't ad lib and he gets nervous just like everybody else and he just loves it! He's an amazing man, he just has such a busy mind!
Can you tell our readers about your own background?
My family owned a performance arts school at Brent Street and I grew up there (Leah is Jacqui Howard's younger sister). I was adopted into the family as a baby – just weeks old – and grew up dancing. I did my first show in 1996 when I came out of Brent Street full time and I did Dein Perry's Steel City and I did Fame the Musical and I did copious amounts of work all over – fun stuff! I did Hair the Musical, Avenue Q, Mary Poppins and I'm also the choreographer for Hi 5 so I do that in my spare time every Monday! I just came on to the creative team with Matt Lee on Australia's Got Talent. So there's no rest for the 'wicked' and I'm happy to take that!
Leah Howard & Chris Duncan @ Rocky Horror in Adelaide


So what's next?
We have Melbourne next but we're there with Les Mis and Wicked so it will be a really interesting time but I'm really looking forward to it!
Details for Rocky Horror Show in Melbourne are as follows:
Comedy Theatre, Melbourne
Season:                                  From 24 April 2014
Performance Times:          Tuesday – Saturday 8.00pm, Saturday 2.00pm, Sunday 1.30pm & 5.30pm
Price:                                     From $59.90*
Bookings:                              ticketmaster.com.au or phone 1300 111 011
Save with Groups of 8 or more 1300 889 278
Premium Tickets & Packages visit SHOWBIZ.COM.AU or 1300 4 SHOWS