So You Think You Can Dance Australia.

This week Ashleigh Tavares, NSW, 20, and Sam Malseed, SA, 18 worked their hardest to stay in the running for Australia's favorite dancer title.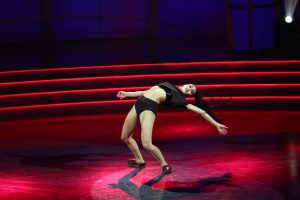 Jazz dancer Ashleigh Tavares and contemporary dancer Sam Malseed were sadly eliminated from the So You Think You Can Dance Australia competition, one week before the spectacular Grand Finale.
The final six dancers performed three times: two duos performances in different pairs and a 45-second solo.
For his first routine, country boy Sam got hot under the collar in a saucy ballroom routine with partner Renelle. The routine was definitely hot enough for Shannon, who said: "This is the first time I've seen you bring real professional strength to the competition. You've absolutely outdone yourself."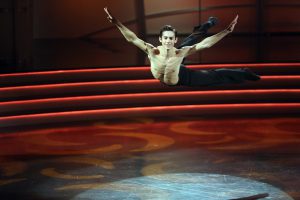 Sam was paired with Lauren for his second routine. It brought Paula to her feet, as she gave him a kiss and a hug.
Next, Ashleigh and Michael performed a jazz routine that was set in an asylum and saw the straight-jacket cladded duo trying to escape. They were commended for their performance, with Paula saying: "It was a very difficult routine, dealing with awkward props, resistance, character and steps at such a fast pace. And Ashleigh, I think you showed up and you delivered."
In a routine that scored them a standing ovation, Ashleigh and her partner Jay celebrated two people in love.
It was a case of so close yet so far for Ashleigh and Sam who, after great feedback, left the competition with their heads held high.
Tune in next week as all the Top 20 dancers return, along with special performances by international superstars Ed Sheeran, Jason Derulo and Sam Smith.
Plus of course, our Top 4 dancers – Lauren Seymour, Renelle Jones, Michael Dameski and Jay Johns – will have one final chance to show Australia why they should be crowned Australia's Favourite Dancer.
Ashleigh & Sam are currently involved in rehearsals for the finale production airing next week so we will be interviewing them in the near future. Make sure you tune in for the phenomenal Grand Finale!

So You Think You Can Dance Australia Grand Finale.
7.30pm, Thursday, May 1. Only on TEN.