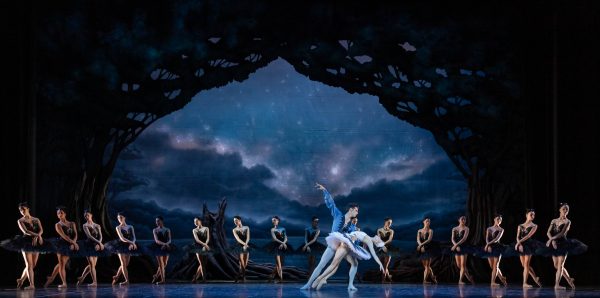 Swan Lake
West Australian Ballet
After shining as Odette in West Australian Ballet's acclaimed new production of Swan Lake, dancer Kiki Saito has been promoted to the eminent rank of Soloist at Western Australia's State Ballet Company.
"This year Kiki brought her artistry and beauty to another level. Throughout the year, her highly technical yet emotive performance wowed audiences and she is very deserving of this special promotion," said Aurélien Scannella, Artistic Director of West Australian Ballet.
"To have the role of Odette created on her in Krzysztof Pastor's Swan Lake is a significant moment in Kiki's career. It's big role in a major production and her performance was breath-taking." 
To dance as Odette in this production had a special meaning for Saito, as her mother Noriko, was also a professional dancer who has performed as Odette.
Saito has wowed audiences since joining the Company in 2019, with starring roles as the Eaglet in ALICE (in wonderland), Myrtha in Giselle, Carabosse in The Sleeping Beauty and as the White Muse in Natalie Weir's Goldberg Variations as well as contemporary performances in Nils Christe's Before Nightfall and in Concerto Impertinente, of which she was a co-choreographer.
Hailing from Japan, Saito earned a scholarship to the prestigious Académie Princess Grace in Monaco and won the Youth America Grand Prix competition, she has previously danced professionally with Polish National Ballet (of which Choreographer Krzysztof Pastor is Artistic Director).
Saito was previously promoted to Demi-Soloist after the 2021 season of The Sleeping Beauty.
West Australian Ballet's Swan Lake closes as one of the Company's most successful season's with over 20,000 people witnessing the uniquely Western Australian retelling. The State Ballet Company returns in 2023 with the 30th anniversary of Ballet at the Quarry, opening on 10 February.