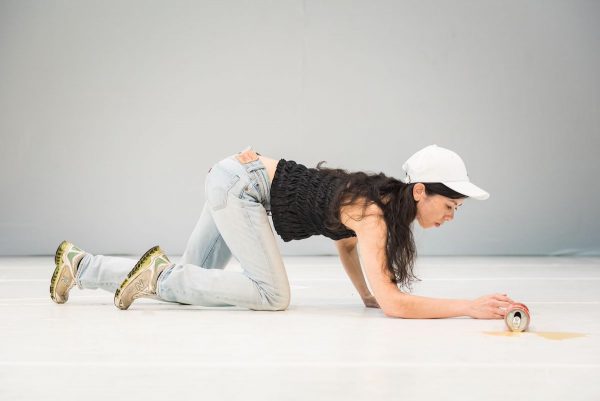 Angela Goh Wins 2020 Keir Choreographic Award
Hepi Receives Audience Choice
Following the semi-finals in Melbourne featuring eight new works and finals in Sydney, Angela Goh has won the 2020 Keir Choreographic Award receiving $50,000 in prize money in Australia's most prestigious choreography award. Amrita Hepi is the recipient of the $10,000 Audience Choice Award.
The biennial Keir Choreographic Award, now in its fourth edition, is dedicated to the commissioning of new choreographic work and to promoting innovative, experimental and cross-art form practice in contemporary dance.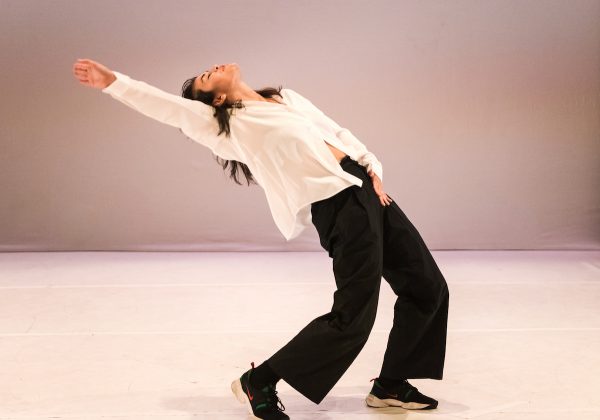 The recipient of the 2020 Keir Choreographic Award is dancer and choreographer Angela Goh, for her work, Sky Blue Mythic. Performed by Goh to Corin Ileto's live operatic soundscape, Sky Blue Mythic imagined dance as a non-human entity. In a quest to move away from anthropocentrism, Goh's stark new work allows dance to alienate itself from human expression, in turn requiring the body to become an interface rather than a vehicle.
In making the announcement, Keir Choreographic Award Founder Phillip Keir said: "Congratulations to Angela Goh, Corin Ileto and team for the glorious Sky Blue Mythic. A wonderful piece of sharply defined choreographic art that resonates with our times. And congratulations to Amrita Hepi, winner of the audience award for such a personal and beautifully observed piece of dance. It was an enormous privilege to be involved in supporting all eight dynamic and diverse pieces of best of Australian choreographic work.'"
The Audience Choice Award choreographer, Amrita Hepi's work Rinse questions whether being on the brink of extinction, or endings, has intensified the seduction of the past. An intimate solo based on a dynamic improvisational score, Rinse travels from end to end of an origin myth, positioning personal narratives in relation to dance, art, feminism, cannons, the void, desires, popular culture and colonial history.  Hepi also received the Audience Choice Award in the 2018 Keir Choreographic Award.
Eight artists were selected by an international jury to take part in the biennial competition, dedicated to the commissioning, presentation, promotion and dissemination of new Australian choreography. The selected artists were: Alison Currie and David Cross, Angela Goh, Riana Head-Toussaint, Amrita Hepi, Jo Lloyd, Zachary Lopez, Lewis Major, The Farm. Read about the eight works here.
A jury of international choreographers, critics and curators, Serge Laurent (FR), Mette Edvardsen (NO), Takao Kawaguchi (JP), Claudia La Rocco (USA) were tasked with the responsibility of selecting eight new commissions to compete in the semi-finals at Dancehouse, four works to be presented in the finals at Carriageworks, and the recipient of the Award announced on 14 March.
Angela Goh is a Sydney based dancer and choreographer working with dance in theatres, galleries, and telepathetic spaces. Her work considers the body in relationship to commodity, materiality, technology, and feeling. Goh thinks of dance as a friend, as a condition with which to feel the world, as a bearer of knowledge, and as the point where everything starts and nothing ends. Her works have been presented widely in Australia as well as the USA, the UK, France, Belgium, Sweden, Finland, Taiwan, Germany, Norway, Estonia, Denmark and the Netherlands. She received the danceWEB Europe scholarship, the Create NSW Emerging Artist Fellowship and was named Best Artist in the 2017 FBi Sydney Music Arts and Culture awards.
Amrita Hepi is a Choreographer and Dancer from Bundjulung (AUS) and Ngapuhi (NZ) territories. Her work is characterised by hybridity and engages in extending choreographic practices by combining dance and movement with other domains such as visual art, language and participatory research. An artist with a broad scope, she has toured work in the form of performance and video nationally and internationally through theatres and galleries in Australia, Europe and the U.S.A. Hepi trained at NAISDA and Alvin Ailey Dance theatre New York. In 2019 she was a commissioned artist for The National: New Australian Art 2019 and the recipient of the dance web scholarship under the mentorship of Anne Juren, Mette Ingvarsten and Annie Dorsen. In 2018 she was the recipient of the people's choice award for the Keir Choreographic Award and was also named one of Forbes Asia 30 under 30. An artist with a broad reach, Hepi combines her interest in materials/objects and choreography in the search for allegory and advocacy for first nations sovereignty with a compelling and diverse physical practice.