Enjoying Days Full of Music, Podcasts, Basketball and Clear Skies
Iso Interview with Jordan Grant
Interview by Chris Duncan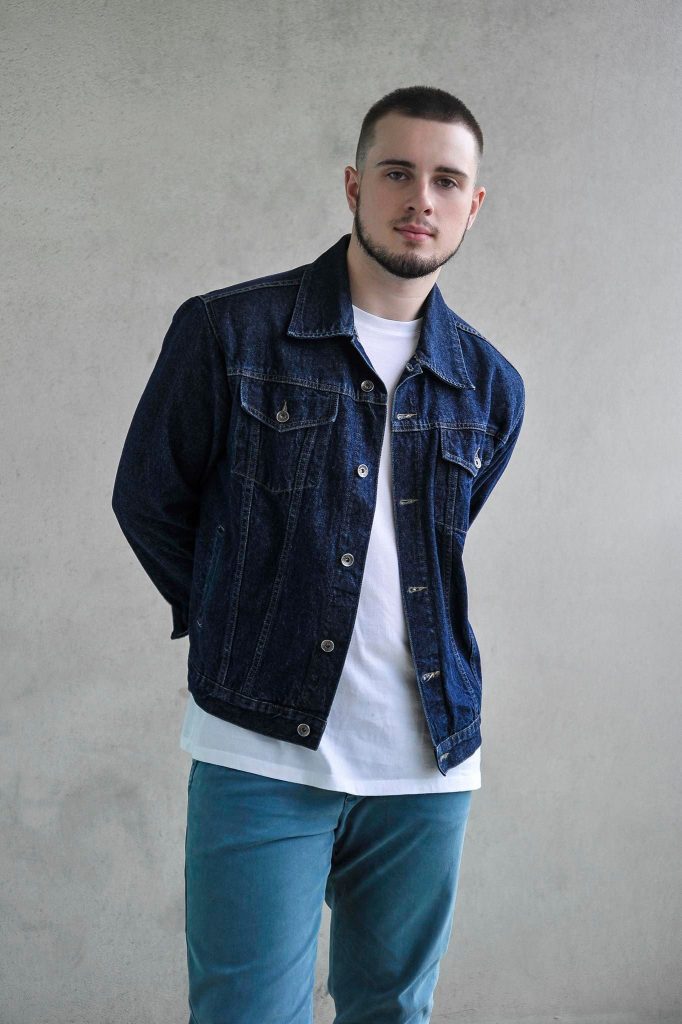 This week we had the opportunity to speak to Phly Crew member Jordan Grant in our conversations with dancers in isolation. Jordan is using this time to not only improve as a dancer and dance teacher online, but is appreciative that now he has the time to work on a backlog of personal interest projects as well as his basketball skills. He suggests we all should use this down time to improve ourselves as both dancers and individuals, and hopefully emerge into a more environmentally sustainable future.
Q: How have the COVID restrictions affected you personally and professionally?
Professionally, most of the arts and entertainment sector has ceased operations for the time being and what remains has now translated into being an online medium. As a member of Phly Crew (@phlycrew), we were in the middle of a season of shows that unfortunately had to wrap up early, very understandably so, inline with local restrictions. Under regular circumstances I would usually be running around to all different parts of Sydney throughout the week, however, nowadays my work routine has been stripped back to weekly classes via Zoom with my students at Commotion and Ettingshausens Full-Time.
Personally, I've found the most profound impact of the restrictions has been not being able to see the people I care about. My phone's been getting a severe workout throughout this lockdown period: Phoning, FaceTiming and texting people every day whether it be just to chat or to get creative. It's definitely not the same, but I believe that we're very fortunate to have such readily available access to technology that allows us to stay somewhat connected throughout all of this.
Q: Do you feel there is an 'upside' to this transitional time?
Absolutely! My brain is always trying to fit 10 days worth of work into the 7 day week, so usually I constantly have a backlog of projects I'd like to work on but never have the time for. Now that I have an abundance of spare time, it's been really fun being able to explore all of these different things. Also, it's been really nice to let my inspiration guide me more throughout this time. Normally I like to plan each day, hour by hour, but recently I've been maintaining a notebook of ideas/projects/skills, then for the most part just getting up in the morning and exploring whichever one I'm the most excited about that day.
Q: How has technology influenced or assisted your experience of this unprecedented set of circumstances?
Technology has played a crucial part in helping me navigate these circumstances in so many different ways. I think Zoom has been a saving grace for people conducting business worldwide. For myself and many others out there, Zoom has been a vital resource in allowing us to still stay connected to our students and continue being able to teach classes week to week. I even taught an online class via YouTube last week for Project Home (@projecthomedance) which was a super fun and interesting experience. As a student, Zoom and YouTube have also been quite helpful because they've allowed me to continue sharpening my skills by being able to take dance classes from people locally and around the world.
We live in a technology-filled age providing us with such incredible access to information, which has made this exploration so much more enjoyable and achievable. For example, I've been really interested in video editing recently and YouTube has endless tutorials on so many specific aspects in this area that I've been watching at my leisure without feeling restricted by deadlines or a curriculum. Also, irrespective of the current situation I've always been addicted to music and podcasts and so I'm listening to one of the two at virtually any second of the day.
Q: What should dancers be working on at this time?
At this time, I think that dancers should dedicate energy towards areas they feel they're lacking in. We're in such a peculiar time where we're so isolated yet we have access to so many resources, so use the isolation to your advantage and think of it as freedom from judgement… Take a hip hop foundations class, become more flexible, get into singing lessons, improve your fitness, learn to Cha Cha or Krump or hold a handstand for 37 minutes!
But also, enjoy taking a step back from your usual dance schedule and find time to learn more about yourself a human; read an interesting book, eat some good food, watch a fun movie. Maybe this is the time where you figure out you're really into architecture, or interior design, or maybe you're really good at building Pokèmon figurines out of Blu-tack. Dance is an art form and I strongly believe that the more you understand about yourself as a human, the more you're able to inject parts of yourself into what you do and as a result your art becomes more intriguing and more valuable to the form.
Q: What advice would you give to fellow choreographers/dance teachers/studio owners at this time?
In addition to my previous answer, I'd like to add that nobody can, nor should, aspire to 'win' this lockdown period. As the philosopher Troy Bolton once said, "we're all in this together." I strongly encourage people to get creative with their businesses and find ways to still operate prioritising the product recipient/customer without it being at the detriment of others. I think it's more important now than ever to increase the transfer rate of knowledge and experience and provide opportunities so that as many choreographers/dance teachers/studio owners can come out the other side of this thriving.
Some great examples of this that I've seen would be DanceLife (@dancelife_australia), Dance + (@dance_plus_aust), New Ground Collective (@newgroundcollective), Project Home (@projecthomedance), The Online Workshop Series (@theonlineworkshopseries) and DUTI Studios (@dutistudios) just to name a few.
Q: What do you most look forward to doing/seeing when we emerge from lockdown and restrictions?
My top three, in no particular order: being able to spend time with my friends; performing; and going to the cinema.
Q: Can you tell us something interesting about yourself that most people do not know?
Something most people might not know is that I'm really into basketball. I have a ring at my house and I've really enjoyed being able to just shoot hoops and listen to good music for hours on end. Also,  my favourite lunch at home usually grosses people out … I have rice and tuna with aioli and lots of salt.
Q: Final thoughts for this unprecedented time?
As Australians, I believe we're very fortunate with respect to this situation globally. I'm sure most people are very eager for things to go back to how they were because I know I definitely am; but I would strongly urge people to follow the government's pace with the easing of restrictions and do your best to keep yourself and your family happy and healthy during this difficult time.
Take this time to really push yourself creatively and intellectually because I know we can all bounce back from this stronger than ever!
Lastly, I think we should all take advantage of these circumstances and treat them as a wake-up call regarding the sustainability of our planet. Positives that have come out of this are that we've been able to reduce our impact on the planet and the benefits of this have been very clear. Sydney's air quality alone has gone from over 10 times the 'hazardous' level around the time of the bushfires down to a 'good' level. Let's take this lesson on board and as the restrictions begin to ease work hard together to return a more sustainable, environmentally friendly version of normal.
***
BIO | Jordan Grant
Jordan trained at Glenda Yee School of Dance, completed a Cert IV in Performing Arts at Brent Street and completed The Dream Dance Company's 'SHOW BUSINESS' course under the mentorship of Marko Panzic, Katie Sanchez and some of the world's leading industry professionals. Jordan was a Protégé with The PULSE Dance Convention and previously made the Top 10 in Rob Rich's 'The RichBoyz Project', both prestigious international accomplishments.
As a performer, teacher and choreographer, Jordan Grant has a very unique blend of movement and is constantly trying to push boundaries in terms of dynamics, textures and musicality. Jordan is a member of Phly Crew, an incredible Australian dance company well known for their entertaining blend of comedy and hip hop. He has been a featured performer and choreographer in their multiple theatre productions as well as a co-choreographer for Phly Crew's consecutive 1st place wins at the 2016, 2017 and 2018 Australian World of Dance events. He takes great pride in being a teacher and has enjoyed being a part of the Australian Dance Festival as an instructor since 2016. Furthermore, he has had the pleasure of being able to travel and teach in many new and beautiful places both notionally across various rural and city areas as well as internationally, the most recent being the revered En Dance Studio in Tokyo, Japan.
Jordan has been cast in The Dream Dance Company's 'The Secret Society' choreographed by Candace Brown and produced by Marko Panzic, 'Project Home: Gold Coast' and 'Project Home: Singapore' choreographed/produced by Chris Martin and Larkin Poynton, 'Una Palabra' choreographed/produced by Neale Whittaker and is beyond excited to be performing in 'Found', choreographed by Stephen Tannos, as a member of We.Are Dance company.
Jordan's has also performed for Optus, Mazda, Mercedes, Toyota, The Star, EB Games, The NRL, McDonalds, Coca Cola and more. He has worked with Stephen Tannos previously, in two of his dance film projects 'Dance Off' and 'The Process'. Jordan is also at UNSW studying a Bachelor of Aerospace Engineering (Honours) / Bachelor of Science (Advanced Mathematics) (Honours).