Self Awareness and Dance Amidst #BLM and COVID19
Iso Interview with Industry Legend Cameron Mitchell
Interview by Chris Duncan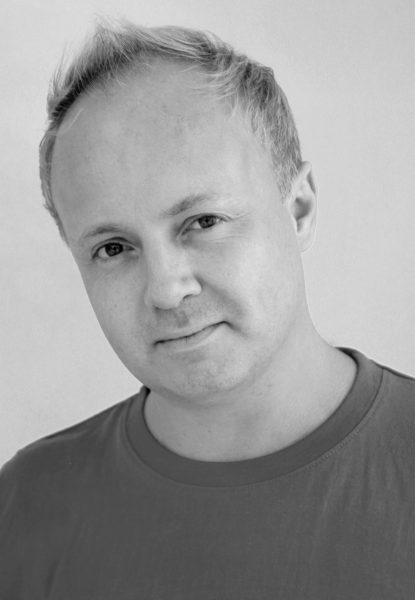 Hot on the heels of a global viral pandemic came the social rise of protests against police brutality under the banner of 'Black Lives Matter.' It has not been an easy year.  Interviewed during the height of the protests globally, acclaimed Australian choreographer and director Cameron Mitchell has taken this time to fully embrace his love of teaching the next generation of performers, as well as his Netflix binges. Cameron shared his thoughts on the state of affairs in the dance world and beyond at this wild time with Chris Duncan. 
***
Q: How are you feeling? How have the American and global 'Black Lives Matter' protests affected you?
With what we've moved into this week, with everything that's going on… I feel very awake and very aware and very emotional as well. But I'm happy that I've woken up to my own ignorance and feeling that I wasn't accountable for any of it.
What's really wonderful about this, I think… aside from what's going on in America … for all of us the two words 'white privilege' have come to educate us all about what it means to be white. Even if we aren't racist or not raised by racists or even brought up not seeing colour or differences as a negative … it has all opened our eyes further.
I feel like I'm listening for the first time, really listening and becoming more aware. And before I thought it was enough that I had good friends who are coloured and family and friends that are multiracial, and I thought that exempted me from racism. What's really good too is that my friends are actually calling and wanting to talk about this issue and the protests happening around the world.
And in having these discussions, I realise there are still some people who think posting about it on Instagram is enough because it makes them feel better, which really highlights the problem in itself.
Then there are the people who say they can't watch the news because it's too depressing. And I'm like, "There's your white privilege right there. You have the choice. You can turn that off. Others cannot."
Q: How do you manage this subject with your teaching and students?
I'm back teaching now so I am making sure that the kids are talking about the issue and understanding it. And I was flabbergasted! I got to my classes on Tuesday and I asked, "Has anybody talked to you about what's going on?" And they answered "No."  I was like, "Sit down!" (Laughs) Everyone's learning, but it needs to be faster.
I tried to explain that privilege doesn't necessarily mean that you're rich and you get things… privilege doesn't mean that your life is hunky dory. I think that's the difference people get, they think the word privilege means that your life is perfect, and that's the education that is needed. Privilege is about having the option, or getting to be at the head of the line for no real reason. I just cried these past few days thinking about my nephew, nieces and just what they must be feeling watching what is unfolding on television.
I tell them that my generation didn't do it right, our parents didn't do it right, and our grandparents didn't do it right … Now it's up to you to make it right. So, we can take from this so much, but you guys have to lead the way now, because you're the next generation that can make a difference. Because ours is already tarnished, there's a lot of damage already there. And I tell them that "I'm angry too."
Sadly, there were so many kids in that room I teach that didn't even know about racial segregation or that interracial marriage was once illegal or that you couldn't even drink from the same drinking fountain! The kids hear this and often cry.
And then I talk to them about dancing and how we have stolen even dance from other cultures. And if it weren't for people with ethnicities that had culture and pain, we wouldn't have the dance styles that we have that are of any interest today.
Q: Explain this adoption of black cultures into dance.
Without it, Western/white dance would just be the most boring, vanilla variety of lyrical, jazz, and ballet with no emotion or heart. (Laughter) I talked to my class about this and how this is where art comes from emotion and expression. So, that's how I segued from that subject into dance.
So then as I'm teaching the class, I would then go back to that, and go, "See? It's got to come from a place of raw emotion and feeling, because you know, those rap songs and hip-hop stuff, that doesn't come from just making up steps, that comes from true pain and true emotion."
Q: How did the COVID19 lockdown affect you?
I remember when it (the virus) first started happening in March and gatherings were reduced to less than 500, I was on my way to Perth to adjudicate a dance competition and I thought everyone was over reacting, right? … I was one of those people!! By the time I got to Perth, the next day, it had blown up more. And the knowledge of how it spreads started. So, I was in a hotel, I'd just been on a plane, and I was in a hotel thinking "don't touch anything, I'm frightened!" And then all the schools started dropping out of the comp I was there for.
I came home on the Tuesday and everything was being cancelled.  Also, my roommate who had just moved in announced he was moving out again to live in Adelaide. So, then from that day, I didn't see anyone I knew or a friend or family member for five and a half weeks. I was here by myself.
And my birthday was in the middle of that!!
But we're so lucky to have FaceTime and Zoom and such technology. I watched six series of Grey's Anatomy in a row. I watched nearly every series of RuPaul's Drag Race. I'd make sure that every day I at least watched something to educate me in the business I'm in. So, I listened to a podcast or watch a documentary on a director or a choreographer, or watch an old movie or musical just to keep my brain in the right place.
I've been lucky to never really be out of work in musical theatre since I started in this industry, and there's never been a time that I can remember that I haven't had anything to do since the nineties until now. So, I though, "I've earned this! I can do this!" Two weeks went by and then I started climbing up the walls. Because also in those first two weeks, we all thought we were going to die from it.
Then after five weeks, I got the call to come into Brent Street and teach a tutorial online. So, I went in and the first person I had seen in ages was Cassie Bartho. It was so weird speaking one on one in person. But now, it's been another six weeks since then and… It's so funny… I only have to get up early two mornings to go to work… But now I'm like, "I just miss the lockdown." (Laughter)
Q: What will you take away from this experience during COVID19, the lockdown and subsequent police protests?
How much I appreciate what I do. How lucky I am to do what I do. How much it actually drives me. I understand now that what I do, it is all that I am.
And for so many years people have tried to tell me I need to do something else, or more, or find a partner to be happy. That's all good and well, but at the end of the day, theatre and dance is what I do and is everything that I am.
And now, I know this more than ever, especially since we don't know when we're going to get back into the theatre. Theatre can't really survive with any sort of social distancing.
But it has got us all very much thinking. We're doing a lot of thinking for 2021, there's been a lot of brainstorming, and I've had meetings and doing little proposals and dreaming of that time. But what's really sad is because we've written this year off, we keep thinking it's nearly over.
Q: So what jobs ended for you and what are you looking forward to?
So, 2021 is the light. But so many things shut down. In the beginning I had a few projects that were coming up. Spamalot was already touring, that had already done two cities and I was doing the Bonnie Lythgoe Snow White pantomime which was really exciting because she had asked me to do the original Snow White years ago, but I couldn't do it. Plus I was doing the choreography for the upcoming Friends Musical, which is now on hold, and Head Over Heels musical at The Hayes Theatre. I was doing all sorts of stuff as well as corporate gigs back to back, which is great as I get to choreograph commercially again which I haven't done in a while.
And then, in a matter of six days, everything started to fall over. I lost a lot financially in three days from shows shutting down. That was a hit in the sense I never thought would happen. But, we continue to have hope. And we will come back. When you're creative, you can do anything.
Q: What does the role as a teacher mean to you know?
I love teaching, especially as I have gotten older. When you've been teaching as long as I have you can reflect on the way you used to teach and the way you do now with the knowledge you now have. I have so much more to give and share and more examples to draw upon.
It's not a crime to be teaching kids when you're young yourself, but it's different when you're older. There are not many dancers that haven't learned from me at some point. But I also think damn, what had happened when I taught them in the 90s? How embarrassing. (Laughter) But it was relevant to the time. And I was learning, too.
I think one thing throughout this whole COVID process of creating online and streamed tutorials started is that it lifted morale, and it's great that we had that… for kids to at least have something to do or feel good about. To at least stay semi-connected to the classroom.
Q: What was your biggest concern about online learning and teaching?
When you're a dance student, training is the ultimate learning. Having that missing was my biggest fear. And not dancing, my fear that kids are losing out because of that lack of training. We need to get back in the studio, because kids need to lay their foundation
My problem with Instagram or Zoom learning is that it's trying to get to the top of the mountain before you've started walking up the hill. And we're in a generation where they're learning this stuff and watching it on Instagram … stuff that has taken years for someone to get to that point. So, we have to be harder as teachers, we have to be stronger. We can't just whinge about it, we just have to educate why it's important to train properly to get to that point.
It's just that experienced teachers around my age are far and few between now in the industry. It's hard to get the message across without feeling like you're attacking.
You've got to have the chore, but you've also got to have the knowledge.
Teaching isn't about posting your routine on Instagram. Teaching isn't about you. At the end of the day, teaching is about helping a new generation of performers be the best they possibly can be.
Q: Final thoughts?
I think the major thing about all that has happened this year so far, is that it's really reminding me how much I do love to teach. And how important it is for me to train the next generation of dancers and performers… singers and actors too. Since I've been directing, it's good that now I really see that these all become just one for me.
The singing, the dancing, and the acting… it's all intertwined. Especially with the singers and actors, you're not just the dance teacher anymore. You have so much more, which is sad in a way, because I've always been a singer, dancer, actor… that's been my entire career.
I wasn't ever just a dancer. But at the end of the day, what I really realised during this time is how much I do love to teach. So, what I'm taking from this time is that I get to really throw myself into that for the rest of the year. So, that's good.
***
BIO  |  CAMERON MITCHELL
Cameron Mitchell has been working professionally for over 30 years and has become one of Australia's most versatile and sought after choreographers.  He began with the National tour of girl group Bardot from the hugely successful television series Popstars and went on to work closely with musical theatre star Caroline O'Connor for many years, where he created the critically acclaimed From Stage to Screen, which toured internationally and was televised on the ABC and also The Showgirl Within.
Cameron choreographed for the Logie and Aria award winning children's group Hi -5 for many years, beginning with the original cast and returning in 2015.
He helped create the internationally successful Boys In The Band with SMA Productions, and went on to work with them on The Diamonds, Swoon, String Divas and The Rat Pack, all of which have continued success globally.
Television and commercial work including Tooheys New Street Party, KFC Fresh Taste Best and Nicorette's "How Ya Feelin' Phil" series. His work was heavily featured in the Logie Award winning So You Think You Can Dance on Network Ten. And has choreographed for Home and Away, Dossa & Joe for the BBC and was the choreographer on the TV series Popstars series 3.
He has had a successful run of shows working with Internationally renowned cabaret and musical theatre artist Trevor Ashley including Pop Princess 2, Gentlemen Prefer Blokes (co-starring Courtney Act ) Diamonds Are For Trevor, Fat Swan, Little Orphan Trashley and Twins (both co starring Rhonda Burchmore), The Bodybag and The Lyin'Queen.
As a performer Cameron appeared in the Australian productions of Chicago, Oliver!, West Side Story, My Fair Lady, Hot Shoe Shuffle, Zorba and Mack & Mabel in concert, and Monty Python's Spamalot. He was also a featured dancer in Baz Luhrmans Moulin Rouge.
Cameron has choreographed a number of productions including the national tour of Heathers the musical, High Society, The Fantasticks , Mack & Mabel (Sydney Theatre Award nomination), Big Fish (Sydney Theatre Award nomination), Brigadoon for the Production Company, The Rover for Belvoir, The View Upstairs, the critically acclaimed Calamity Jane (Sydney Theatre Award nomination) starring Virginia Gay, High Fidelity, Gypsy, Cry-Baby and Spamalot.
In 2019 he made his directorial debut with the Australian premiere of the Broadway musical Catch Me If You Can.