Perfect Time to Try New Things & Not Be Too Hard on Ourselves
Iso-Interview with BJ Rorke
Interview by Chris Duncan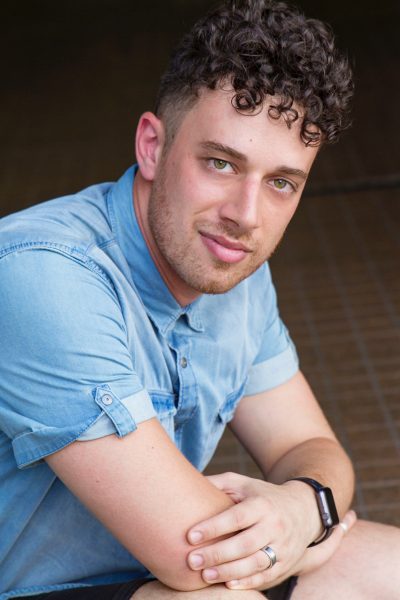 The next subject in our series of chats with influencers in the dance industry is BJ Rorke. BJ has been a successful performer and choreographer since he appeared in the iconic second season of Australia's So You Think You Can Dance in 2009. He has since gone on to work on several musical theatre and film productions as well as producing independent dance works and creative entertainment for corporate events. More recently, since becoming a parent, he has concentrated his efforts in teaching and mentoring the next generation of performers with the establishment of his A-Live Dance Performing Arts Centres, and NXTGEN Project which provides a semi-professional experience for young dancers throughout several regions in Australia. 
We asked BJ to reflect on his time and thoughts during this COVID19 pandemic.
***
Q: Do you feel there is an 'upside' to dance during this transitional time from shutdown to re-opening?
Although the negatives definitely outweigh the positives, I think there are plenty of upsides to this situation. I think if we try to not fight what we can't control right now, and focus more on making the most of what we can control, then it will feel less like a struggle.
For me that means spending more time not thinking about business and more time focusing on my family and just taking a long-needed break. I am definitely enjoying playing with my kids more or taking a break without feeling that constant guilt thinking about what one of my businesses needs from me right now. Balance is something I have always tried to find and I think this period has gotten me closer to finding what that is and how to achieve it.
Q: How has technology influenced or assisted your experience of this unprecedented set of circumstances?
I think a lot about how much harder this would have been if it had happened 15 years ago. Being able to have family and friends on the other side of a screen, catching up or playing a game together is a massive help, as well as, of course, being able to still run online classes, workshops and seminars through A-Live Performing Arts Centre and NXTGEN Project.
I have always wanted to connect our NXTGEN Project kids from across the country to dance and work together and, now, I have been able to do that through Zoom, giving them a chance to work with some amazing choreographers regardless of where they are.
Q: What should dancers, either students or pro, be working on at this time?
I think learning something new – whether it be dance-related or not. Now is the perfect time to try/research/study something new for the first time, which could end up being a big part of your life going forward. Maybe you never would have given it a go if it weren't for all the extra time we have now? Also, for those of us who haven't stopped working for a long time, relaxation is important now as well, giving your self a chance to recalibrate and check in on yourself.  Ultimately, happiness is the most important thing we should be working on right now. Monitoring what makes us feel good each day and not judging your self based on what others are doing is also important to check.
Q: What advice would you give to fellow choreographers/dance teachers/studio owners at this time?
Remember this is temporary. Of course we need to do what we can right now to survive, but don't get too comfortable with this digital world and remember that there is NOTHING that compares to real interaction in a studio or on a stage!
Also, we shouldn't feel guilty for feeling bad about our personal situations. Of course there is always someone worse off, but you are allowed to be upset about what you have lost in this pandemic. Also, take this time to find new things that inspire you such as movies, YouTube channels, music and other choreographers. I have definitely been building a pool of new ideas/concepts that I am so excited to create once this is all over.
Lastly, remember our students need us right now, and not just for our classes and choreography. It is important that they feel we are still there for them. Let them know you are here to chat when they need us and just check in on their mental state as much as we can.
***
***
BIO | BJ Rorke
BJ is one of the most known and respected performers and choreographers in Australia.
He has performed in theatre productions including:

FAME the musical (Australian tour), CATS the musical (Asian tour) and several productions with Opera Australia.
He was part of the TOP 6 on

So You Think You Can Dance and has also danced on other TV shows including X Factor ,The Voice, Australia's Got Talent, Dance Boss and has also choreographed on Dance Academy.
BJ has appeared as a featured dancer in Mao's Last Dancer and Goddess (Feature films).
He owns and runs A-Live Entertainment through which he has produced/directed/choreographed touring theatre shows including: 'Machismo – Live Dance Show' and 'Music In Motion' as well as entertainment for many corporate events and functions.
BJ has also performed with the likes of Natalie Bassingthwaite, Stan Walker, Fergie, Jessica Mouboy, Zoe Badwi, Timomatic, Ricky Martin and has also choreographed for Anja Nissen.
His choreographic specialty blends styles such as jazz, lyrical and Hip Hop with an always new and interesting feel.
BJ also owns 2 dance studios (A-Live Performing Arts Centre) in Penrith and Wagga Wagga. He has taught 1000's of students across all states and overseas.