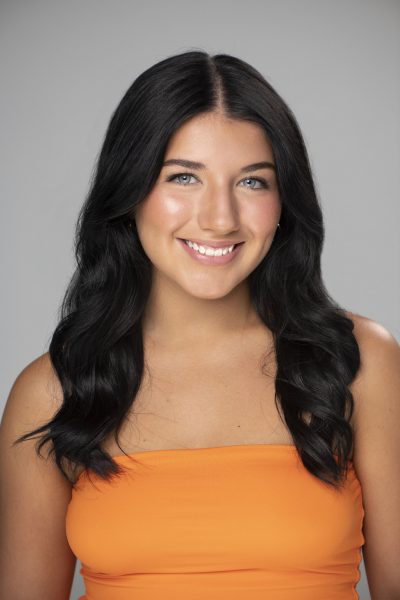 NEW TALENT WATCH | Aaliyah Stannard
Interview by Chris Duncan
On the cusp of breaking into an incredible professional career path, Aaliyah Stannard says she has had " … so many 'pinch-me' moments lately", which has her excited for the future. Aaliyah has recently been signed to MSA (McDonald Selznick Associates) which is one of America's leading talent management agencies as well as securing a leading dancer role with Cameron Lee.
Trained and talent-scouted from her home on the Gold Coast, Aaliyah is set for a big future ahead! With her mother being studio-owner and  industry icon Nicole Wells from DANCEFORCE, Aaliyah has developed her skills under the watchful eye of some of Australia's top choreographers and mentors!
Our CEO Chris Duncan had a chance to have a chat with Aaliyah recently and get to know her aspirations a little better!
When did you first develop an interest in Dance?
Aaliyah Stannard: "Dance has been a huge part of my life for as long as I remember. My mum is the director of a performing arts school so from a young age I always wanted to dance and was lucky to have always had so many older dancers to look up to who ended up going on to have amazing careers. I always remember from even a young age going to watch performances and just wanting to be up on the stage."
How has Dance impacted your life?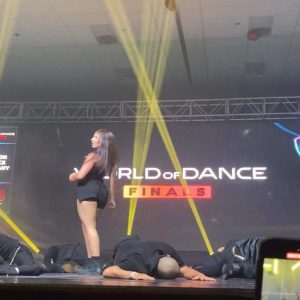 Aaliyah Stannard: "Dance has given me the most amazing opportunities and life experiences. I have made incredible friends from dancing, dance has allowed be to travel not only throughout Australia but so many parts of the world. Dance has given me confidence, discipline and something to strive for. It is pretty special to know that if you dream big and work hard that it is possible to do something you love so much as a job. The community in the dance industry is incredible, especially now that I spend so much time out of Australia I appreciate it even more. It doesn't matter where you are the Aussies are always there to help each other."
Do you have a moment that is most memorable for you on stage?
Aaliyah Stannard: "This is such a hard question as I feel like there has been so many amazing moments over the years on stage that have really shaped me and the direction I wanted to go but most recently I loved having the opportunity to perform at World of Dance as part of Cameron Lee's Potion the Company. Being on stage with a group of incredible dancers doing Cameron's work was a special moment for me."
Do you find that travelling to different cities around the country or world to perform has changed your perspective? 
Aaliyah Stannard: "Travelling around the world for dance is such an eye-opener to what opportunities are available for dancers. There are some amazing opportunities for professional dancers in Australia but as you step out into the rest of the world there is an abundance of other employment opportunities in the performing arts industry. Travelling also made me realise that it's ok to not fit into one specific box, there is something for everyone, you just have to want it enough to set your mind to it and make it a reality."
What made you decide to pursue a career in Dance in the U.S.?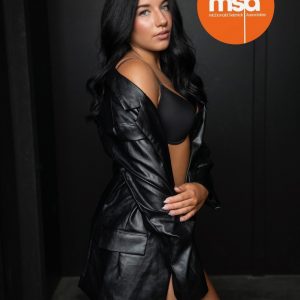 Aaliyah Stannard: "From the time I was 6 I was lucky enough to attend yearly dance trips with my studio. From taking class at conventions and competing in American national championships I knew straight away that I wanted to be a part of the industry there.
As part of the trips with the studio we would always watch past students who had moved on to be performing professionally and I remember every time imagining that being me.
Another reason I have always been drawn to the U.S is due to my hip hop/ commercial style. There are a lot more opportunities to train intensely and be employed in those genres in the US than in Australia."
What do you see as the biggest opportunities for young Australian dancers in the U.S.?
Aaliyah Stannard: "There are so many options to train in all styles. There are different conventions most weekends and even genre specific conventions. For me I absolutely loved that I could go to Monsters and Kaos which are hip hop only conventions. I always looked forward to doing conventions in America even from a young age as in Australia competitions have always been more popular. I always have loved the challenge of having to pick up choreography fast in a room full of incredible dancers and gives you a chance to make friends along the way.
Now that I'm older, is see the endless amount of open classes each day taught by industry professionals, as a major opportunity which I can't wait to explore!!