Force Majeure's Dance Theatre Intensive
Applications Close April 23
Force Majeure are calling for interest from all mid-career and established artists to apply for their annual INCITE Intensive program.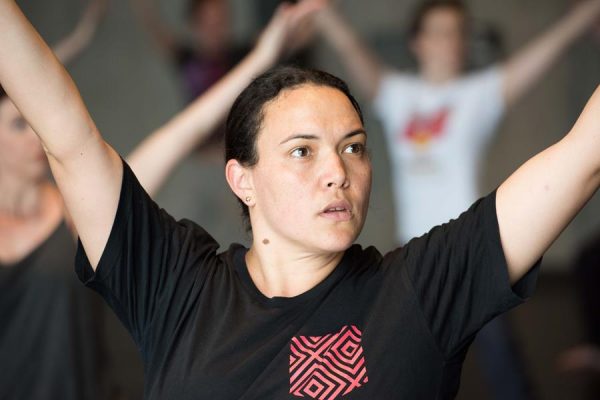 Applications are now open for the popular, and now DISCOUNTED, INCITE Intensive for 2021.
This year's intensive, in partnership with Carriageworks, will take place from November 1-12.
Force Majeure are offering a $200 discount to make it more accessible during this challenging time.
INCITE is is Force Majeure's professional dance theatre program and a unique chance to explore devising new work and to develop your artistic practice over two weeks with Artistic Director Danielle Micich.
After many years of experience as a maker, performer and mentor, Danielle Micich has spent years developing and refining INCITE Intensive. The program provides disciplinary artists with the requisite tools to maintain their practice and hone their creation process as dance theatre makers. The intensive prepares the artist, physically and mentally, with an understanding of how to work within the art form of dance theatre. The two week-long, small group intensive will focus on three key components in the process of devising dance theatre: training, improvisation and creation.
Training ⏤ The training will incorporate simple and effective exercises that demonstrate how to work with the breath and the moving body. It combines skills for actors and dancers, in addition to artists working across multiple disciplines. The training improves performer focus, body awareness and prepares the performer for the 'ready body'; a concept created by Danielle Micich.
Improvisation ⏤ Improvisation sessions will explore everything from how to talk about movement, to how to generate movement with text. Participants will delve into the very intention and purpose of movement with narrative, improvising through partner and ensemble work and practising how to work as a company.
Creation ⏤ Over the course of INCITE Intensive, each participant will become part of a company structure. Danielle Micich will demonstrate how to work collaboratively on the creation of new ideas and how to make constructive decisions in the creative process of devising new work.
INCITE Intensive is open to professional dancers, actors and makers with demonstrated industry experience and an existing practice. Experienced directors and writers seeking a deeper understanding of the dance theatre art form are also encouraged to apply. INCITE Intensive is not suitable for beginners or recent graduates.
Applications close 23 April.
For any questions about INCITE Intensive please contact: projects@forcemajeure.com.au
INCITE Intensive

by Force Majeure
Monday 1 – Friday 12 November 2021
Carriageworks, Sydney
Cost: $750 AUD (payments plans available)
APPLY HERE: forcemajeure.com.au/incite-intensive