Hot Talent Watch | Renee Ritchie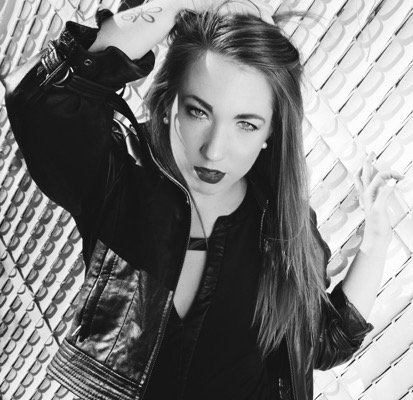 Renee is a very well-rounded and experienced dancer, teacher and choreographer that has a passion for 'giving back' as a dance teacher and bringing her own style to share with other dancers around the world. She has had an incredible string of success – mainly working in the US – but assures us that her 'luck' is purely the result of continuous hard work and personal growth. 
DanceLife spoke to Renee about her busy and successful schedule over the past few years, and what she would like to try next.
Q: What have you been up to during 2016?
"I got my second three-year visa approved to be able to live and work in the USA as a performer … So, Ive mainly be working there. In early 2016 I travelled around the US with Hollywood Vibe convention assisting choreographers Kevin Maher, Allison Holker, Alex Fetbroth, Liz Imperio and others. I recently spent a month travelling around Australia, in all the big cities, working as a judge for a dance competition.
"I also choreographed for Dami Im's new music video "Fighting for Love" with leading dancers Robbie Kmetoni and Shivawn Joubert. And in April I performed on the Latin Grammys in Las Vegas… we rehearsed in Vegas for 10 days and performed at the T-Mobile Arena… I danced for big time Latin artist Farruko and Gente De Zona. Then, I performed live on the US telethon dancing for Latin artists rapper Wisin and singer Chiquis Rivera. I assisted choreographers Marcel and Kevin Wilson on a New Year's Eve production show for the Aria Hotel in Las Vegas."


Q: What do you like to get up to when you aren't working?
"When I'm not working I'm always working on my 'art' and my 'brand' … that is a big constant for me. I take class often as I believe that training never ends in this business. I also work out, take yoga and ballet barre classes.
"I have many side jobs that I love and enjoy that keep me busy and always keeping my mind moving with more than just dance.
"I also really enjoy going to events with my friends that are very involved in music … and seeing artists playing live. It's something that I truly love. The culture of music and dance in the clubs and venues really opened up my eyes to learning a lot more about the spirit and love of dance… and where the movement originates from."
Q: What is a skill you would like to learn and why? 

"A skill that I want to learn… as I go on in my career…is directing. I would like be able to get into the world of directing, even if I start as an assistant to a director firstly to learn. I truly love being able to use my voice to create all types of things! … whether dance, visual arts, fashion … everything!"
Q: What's in store for Renee Ritchie during 2017?
"I'm excited to really push for more work this year. Working with KAR in the USA is on the cards. Other than that it's back to auditioning and working hard on my craft. A dancer's life can be a very day-to-day business and I'm always working hard on what's next to come."
Q: Do you have any advice for young dancers aspiring to work in the industry?
"My advice for young dancers out there is to really work hard on your training… also work really hard on being knowledgeable about the industry. And ask yourself 'What is that your aiming to achieve?'
"That is a question you really need to ask yourself… and give yourself small goals to achieve underneath the end goal to help get you to where you want to be. Ask questions, but make sure you're asking the right ones!
"Know that being a professional dancer isn't a fast track – it's a marathon!… and the marathon will never end. Learn to totally immerse yourself with the lifestyle. It's something that you love more than anything else in the world. It's a life-long commitment."
BIO
Renee Ritchie has been dancing for many years, starting her dance training in Tasmania at the age of 5.  In 2007, at age 17, she made the move to Sydney to pursue her dance career studying full-time at Brent Street.
Since graduating, Renee has had a very successful journey in Australia being a contestant on Season 3 of So You Think You Can Dance, making it to the Top 12. Renee also has worked as a dancer for Artists such Major Lazer, MO, J Balvin, Farruko, Wisin, Gente De Zona, Nicky Jam, Omi, Fitz and the Tantrums, Redfoo, Kylie Minogue, Kelly Clarkson and Tina Arena.
Renee recently performed in Las Vegas on the Latin Grammy Awards with artists Farruko and Gente De Zona.
In 2015 Renee competed on another TV series Every Single Step on App Go90 in the USA, which searched for America's new upcoming choreographers. Produced by Nigel Lythgoe, Renee was mentored by Brian Friedman on the show and made it to the top 6 of the series.
Renee choreographed for Season 4 of SYTYCD in Australia, working closely with many other choreographers and dancers throughout the season.
She co-choreographed Paula Abdul's "Check Yourself" music video, which won an award at the World Choreographer Awards.  Renee recently choreographed a music video for one of Australia's biggest pop stars Dami Im with her song "Fighting For Love".