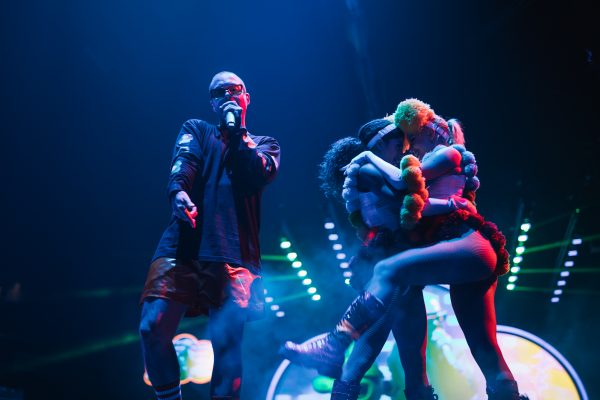 Hot Talent Watch Interview with Gaynor Hicks
Nothing Will Hold Hicks Back from Returning to the Stage
Interview and article by Heather Clements
Gaynor Hicks is itching to get back on stage. Thanks to the global pandemic, Hicks, 28, has been waiting a whole year to finally live out one of her career dreams of performing and touring with Justin Bieber. After many years of contemplation, Gaynor finally made the decision to move to Los Angeles in 2019 and pursue her dance career.
Having honed her skills in fulltime training and under the guidance of Matt Lee, Mitchell Woodcock and The Squared Division, Gaynor notched up jobs on her resume including X Factor, The Voice, The Illusionists and the musical Saturday Night Fever. She has also appeared in several TV commercials and performed alongside many international acts like Charlie XCX, The Veronica's, Zara Larsson, Ricky Martin and Havana Brown.  
Soon after arriving in LA she scored her first US and international tour with Latin hip hop singer J Balvin. Then she was thrilled to land a job as a dancer on Justin Bieber's new tour. The show was almost ready to launch when Covid cancelled the tour, along with everything else, and Gaynor was left to re-assess the positives and negatives in her life and decide if her aim of working in the States was still viable. In the meantime, she has stuck to her mantra of being prepared and ready to take on any opportunity that may come her way.
DanceLife recently interviewed Gaynor Hicks about her career path so far, and her perspectives on making a success in the commercial US dance industry as an Australian.
***
Q: Tell me about how you started dancing and your training. 
I started dancing when I was 3 years old; mum said I would always just play with my hands super gracefully, so she put me into ballet at a studio in Ballarat, Victoria, called Anita Coutts School of Dance. I think mum was certain I was going to be a ballerina but once we moved to Brisbane and I started training in other styles at Conroy Dance Centre my focus shifted and I just fell in love with everything and anything related to dance. Then, when I finished school I moved to Sydney on my own and went to full-time at Brent Street.
Q: Was there a defining moment when you decided to make dance your career?
It's funny because when I think about growing up, and those moments where you're deciding on a career and the future, there was never a moment where dancing wasn't going to be it. I'm not even sure I knew early on that dancing could even be my career … I just knew it was what I wanted to do.
Q: What was your first professional gig?
My first professional job was working under The Squared Division on the X Factor in 2013. I am very thankful for Squared and the impact they've had on me. They were the first people to really give me a chance and bring me into the industry.
Q: When did you move to the USA and what was the catalyst for you making that leap?
I made the move to LA in July 2019 when I had just turned 26 years old. My decision to move over was a little different, because I had been coming over to LA to train almost every year since I was 18 and almost every trip I came home with a different mindset. Sometimes I'd be like "YEP I'm moving" and then the next trip I'd think "there's no way I'm doing it!" Finally it was my trip in 2018 where everything just seemed to click for me, the universe was just showing me that this is where I needed to be to accomplish my dreams and that it's time for me to take the leap.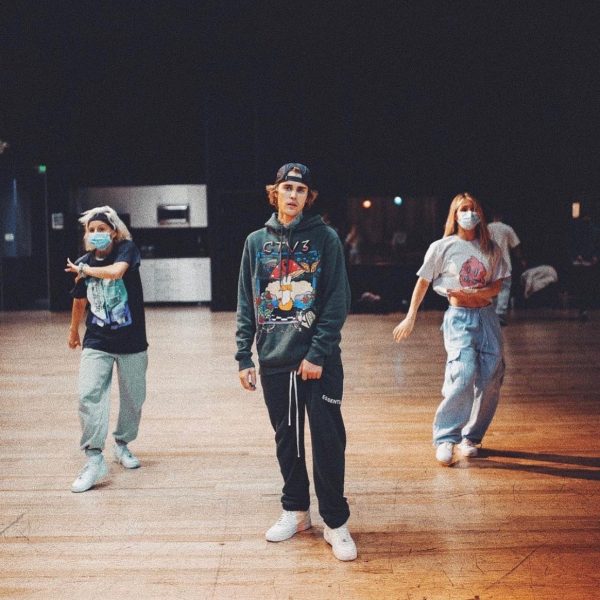 Q: Outline your work since you have been in LA. What has been your biggest gig so far?
Thankfully it was a relatively seamless transition into the industry over here. A couple of months after moving here, The Squared Division sent me a message and asked if I wanted to jump on J Balvin's North America tour… of course I said yes, then that night I was on a red eye flight to Miami to start rehearsals. That show took me all over the USA and I also got to visit Central and South America and  Saudi Arabia as well which was incredible. In between spot dates when we were back in LA, I got to audition for Justin Bieber and … now here I am!
Q: How did Covid19 and 2020 affect your working and personal life?
Covid19 has been a rollercoaster of emotions for me, as I'm sure it was for everyone. We were in rehearsals for Justin Bieber's tour 'Changes' with a full show ready to go when Covid hit and we all went into lockdown. I remember sitting here at my LA apartment tossing up whether to stay here and stick it out or come back to Australia. But once I got the call saying the tour was cancelled, I knew I needed to come home and reset.
Initially I was really down in the dumps. I was about to tick off one of my biggest career goals and then, next thing I know I'm living at my brothers' house in Canberra. It took a hot minute, but once I stopped focusing on all the things Covid messed up and started focusing of the positives of being back in Australia, my time back home was really nice. I got to spend a lot of time with my friends and family and really focus on that part of my life. A part of life that often gets put on the back burner when you decide to to pursue this kind of career. When I did decide to come back to the States, I really didn't know what I was coming back to, I just knew I would kick myself if I wasn't here when I got a call to come back to work. After a few months back in LA, just that happened … I got the call to start rehearsals for Justin's New Year's Eve show and we got the opportunity to perform a full length show bringing in 2021.
Working with Justin really is a dream come true for me. Any time I have written down my goals or spoken to people about what I was going to do when I moved here, I would always say "work for Justin Bieber" and to be able to say this is my reality, still just makes me laugh. This camp is my home away from home and I know we're all so excited to finally get on the road and show what we've been working on. I'm just so excited for that first show and feeling the energy from the crowd. It's going to be so much sweeter after the all that time we've had away from a live audience.
Q: This can be a tough industry. Do you have any advice for aspiring Australian dancers wanting to make it in the commercial arena?
Tough is an understatement! (haha) I would just say be patient and know that everyone's path is different. Comparison is the thief of joy, so just keep your head down and put in the work and you'll get exactly where you're meant to be.
Q: Are you in contact with other Aussies in the States? How important is this network of ex-pats?
100% yes! On J Balvin's tour I was lucky enough to share that experience with Morgan Choice and Bec Morris, so having them by my side on my first international job really made me feel like I was back in Australia. I really cherish the relationships I have over here with my fellow Aussies. We just 'get' each other and sometimes when you feel a little stir crazy or homesick it's nice to know that they feel the same way and you're never on your own.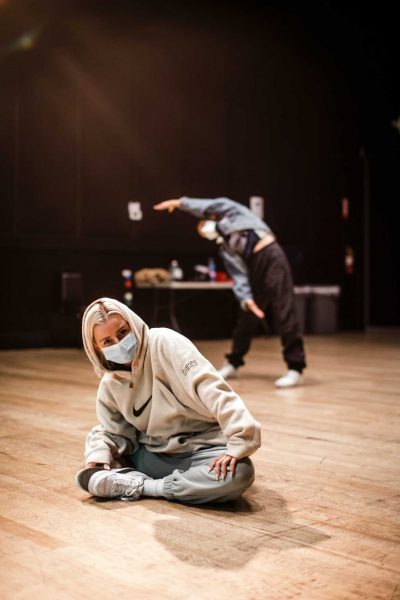 Q: What are your current goals and what would be on your professional bucket list?
Goals going forward are to just keep growing in my craft and continue to become the best version of myself I can be. And of course finally get out on the road with Justin. There are still a lot of things I want to accomplish. Performing at the Super Bowl is up there …  and I want to keep touring and working with an array of artists. As I continue to tick things off my list, I just keep adding to it! (haha)
Q: What music is currently on high rotation on your playlists?
Ooo good question! I just had a look at my Spotify and recently I've been smashing J Cole's new album, a lot of Jack Harlow, The Kid LAROI etc. I listen to a lot of hip hop/R&B but I will say my guilty pleasure lately has been Olivia Rodrigo's new album 'SOUR' … it puts me right in my feels … like I'm going through my first heartbreak all over again. (haha)
Q: What do you like to do when you're not dancing/working?
My days off usually consist of me getting outside or working out. I also love trying new coffee shops and catching up on sport, especially AFL.  Deep down I feel I'm a bit of a tom boy; I think growing up with two older brothers definitely brought that side out of me.
Q: What is always in your fridge/bag?
My fridge is always stocked with eggs, avocado and cold brew coffee. I swear I could just have breakfast for every meal, but that's probably not ideal hey? (haha)
Q: Who has been your mentor/inspiration?
I have been, and continue to be, surrounded by so many incredible people in my life and I'm forever inspired by my peers in Australia as well as my new family in LA. One person I always give a special mention to though is Michael 'Sisqo' Francisco. When I first moved to Sydney, I had barely taken any hip hop classes and Sisqo taught us at full-time. I basically lived in his open class at Urban Dance Centre and I'm just so thankful for everything he taught me both in and out of the studio.
Q: Do you have any recommendations for good TV binge-watching?
I just always recycle my all time faves which are: The Sopranos, How I Met Your Mother and Entourage.
Q: What's something that has surprised you about the industry that you didn't really understand when you were younger?
One thing I wasn't aware of until later in my training was the importance of establishing your 'look'. Especially within the commercial world, knowing who you are and what your brand is really does set the tone for jobs you're going to land. I will say though; do not try to force this … just by being authentic to yourself you will begin to find what you vibe with and what represents you correctly.
Q: What is the best advice you've received?
My room mate and I were chatting about this the other day and we both said to each other: "Stay ready so you don't have to get ready." Unknowingly, I live by this statement – which is probably why I am always in class and training. I never want to miss out on something because I wasn't prepared or didn't have the tools to deliver. There are a lot of things that pass you by for different reasons in this career, but I really make sure that when push comes to shove, I can always put my best foot forward.
***
BIO | GAYNOR HICKS    @gaynorrrr
Gaynor Hicks is a professional dancer from Sydney, Australia. Gaynor started dancing at the age of 3 and is trained in ballet, jazz, contemporary, musical theatre and hip hop. Gaynor has assisted and danced for Australia's top choreographers Mitchell Woodcock, The Squared Division and Matt Lee.
Gaynor made her theatre debut as a featured dancer and dance captain for the world tour of The illusionists 2.0 and also made her musical theatre debut in the ensemble of Saturday Night Fever. She has appeared in campaigns for McDonalds, Bonds and Vodafone and was a resident dancer for both The Voice Australia and  X Factor Australia.
Gaynor has had the pleasure of working alongside many international and Australian recording artists such as Ricky Martin, Zara Larsson, Little Mix, The Veronica's, Charli XCX, Guy Sebastian, Samantha Jade, Client Liaison and Havana Brown.
Since moving to Los Angeles in 2019, Gaynor has been featured in multiple commercials as well as touring both nationally and internationally with Latin artist J Balvin. At the beginning of 2020 Gaynor booked Justin Bieber's world tour "Changes". Since then Gaynor has gone on to perform with Justin Bieber for his NYE T Mobile performance, Nickelodeon Kids Choice Awards, and iHeart's 'Wango Tango' Festival.