Hot Talent Watch | Jaclyn Chambers & Alysha Percy
Get to Know Two Stunning Young Dancers in WE.ARE Dance Project's Inaugural Show FOUND
Interviews by Chris Duncan
Bright, new, young talents Alysha Percy and Jaclyn Chambers are members of the inaugural cast of FOUND – the premiere show by new non-profit dance company WE.ARE Dance Project which is choreographed by Stephen Tannos this year and premiering in April at NIDA, Sydney. More shows to be announced!
***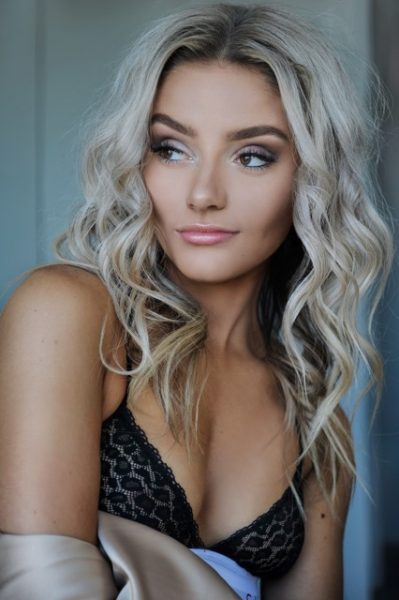 Jaclyn Chambers, already armed with a bounty of both national, international training and industry experience is only building momentum and taking flight into her professional career in 2019, joining the cast for WE.ARE Dance Project's upcoming season premier 'Found'.
Q: What are you looking forward to the most as part of the premiere cast for WE.ARE Dance Project's 'FOUND'?
I'm most excited about being included in a production that welcomes a new perspective to storytelling and movement. I love that it allows the cast to showcase their own individuality and will hopefully inspire younger dancers to feel comfortable with exploring their own movement. I also feel honoured to share this experience with dancers who have been and will always be some of my biggest inspirations and mentors in the industry.
Q: What has this year brought you so far in your dance/performing/choreography career?
So far 2019 has started off on a high! I've been lucky enough to work for some incredible choreographers and been given some great opportunities through Jeep Management. I've had the pleasure of teaching and creating for studios in Sydney and am looking forward to the year ahead.
Q: What is the best advice you've ever been given?
In this industry, there's nothing more important than taking time for yourself and listening to your body, because as an artist you'll experience as many lows as you will highs, and so practicing self-love is essential and the best advice I like to live by.
Q: What is on your bucket list in life?
Aside from dance, I would love to explore as much of the world as possible and also create some great memories with great people. I look forward to seeing where life takes me…
Q: Where do you hope you will be in 5 years time?
In 5 years time, I hope to have established myself in the industry as a versatile, working performer. I hope to be following in the footsteps of some of my greatest mentors such as Kelley Abbey and beginning to create and develop my own choreographic work.
***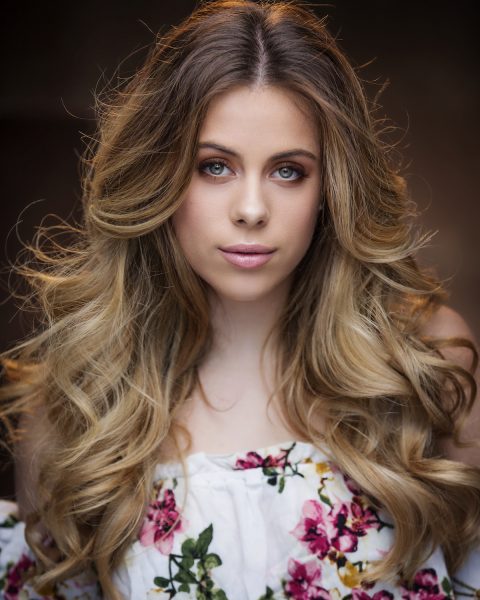 Alysha Percy is a child prodigy from a young age in the realms of dance, modelling, acting, singing and then quickly moved into choreography. She is one of the eleven powerhouse cast members chosen for the WE.ARE Dance Project's season premiere 'FOUND'. Alysha lets us in on how she feels at this time in her life and what her bold visions are moving forward.
Q: What are you looking forward to the most as part of the premiere season for the We.Are Dance project?
I'm really looking forward to dancing with all these amazing dancers and getting inspired by everyone in the rehearsal process.
Q: Is there anyone in particular that you really admire that you'll be dancing with or taking inspiration from?
I feel like everyone's going to give me so much inspiration, but Alex Meidzinski! … I really look up to the way she presents herself while dancing. So, I'm really excited to be dancing with her.
Q: In terms of your journey so far in dance, can you give us a little bit of background?
I started when I was two … just doing ballet, and then I started to do every genre with singing as well when I was eight. And then, it kind of took off when I was nine, in 2009, when I went to America for the first time. I really got to learn the 'ins and outs' of being a professional dancer there, which was really good. And then, from a young age, I started to choreograph and it just kind of took off from there.
Q: We know your forte is hip hop, what is it exactly about hip hop that you love the most?
There are so many different styles in hip hop, you can make it your own. You can make it happy, sad, or angry as well. I just feel so comfortable and at home whenever I do hip hop.
Q: What is in store for you for this year, after you complete the We.Are Dance Project season premier?
Well, I am nominated for the 'Monsters Show' cast for 2019, so hopefully I get cast, fingers crossed. I'm heading to America in July to live life, take class, get inspired and learn! So I can then teach as much as I can of what I learn.
BIO | Alysha Percy
Only just an adult, Alysha has a wealth of international training and industry experience already behind her from some of the most renowned choreographers and artists in the world. She became an Immabeast member in 2014 and completed the Pulse On  Tour 2014 – 2018, attaining the prestigious title of "International Advanced Elite Protege" in 2017. She has assisted the likes of Matt Steffanina, Robert Green, David Moore, Cameron Lee and Nicole Kirkland to name a few and has played an instrumental role in several dance crews, such as Royal T on X Factor and Deja Crew on Everybody Dance Now. Some of her stage and TV credits include: X Factor as a contestant, WSB Champions, Disney Channel and performing with Ysabelle Capatule, choreographed by Tony Tzar at ADF in 2011. Alysha also represents the Urban Empire brand in several countries around the world.
BIO | Jaclyn Chambers
Born and raised on the Central Coast of NSW, Jaclyn trained at Premiere Elite Studios extensively in all styles and received distinction in Advanced 1 RAD. She has trained on scholarship in Los Angeles with DanceLife Unite at Millennium Dance Complex and Movement Lifestyle learning from the likes of Kevin Maher, Andye J, Kyle Hanagami and Matt Steffanina. She has worked with New Ground Collective on projects such as UK artist James Arthur's film clip and performed at global conference's such as Oriflame. She has also working with Mathew Gode for Star Casino's VIP event. Jacklyn was a cast Member of Dance Editorial's 'Love is Love' production and a lead character in the movie 'Like Me Love Me Follow Me'.  She was selected to perform on the Royal Caribbean Cruise line in several dance performances and  recently moved to South Sydney to complete Certificate IV in Dance at Ettingshausens Pro Fulltime Course as a scholarship student. Jaclyn recently travelled to New York in July to take up a Joffrey Ballet School  summer school scholarship in their Contemporary/ Jazz program.
FOUND by WE.ARE Dance Project
Friday 12th April – 2pm & 7:30pm
Saturday 13th April – 3pm & 7:30pm
Sunday 14th April – 5pm
Parade Theatre, NIDA, Kensington
Single Tickets: $50 (+gst) including booking fee // Group: 1 free ticket per 10 sold in a block
Studio Experience: Saturday 3pm or 7:30pm // 40 tickets or more get 4 comp tickets // Meet and Greet Selected Cast and Choreographer after the show // 45minute Private Class with a cast or choreographer to learn a section of the show // Limited spots available.
High School Groups: Friday 2pm show only // 40 tickets or more get 4 comp tickets // Q&A after show with selected cast and choreographer