HTW | Ben Zammit
From Competition to Career
Interview by Nikita Liddell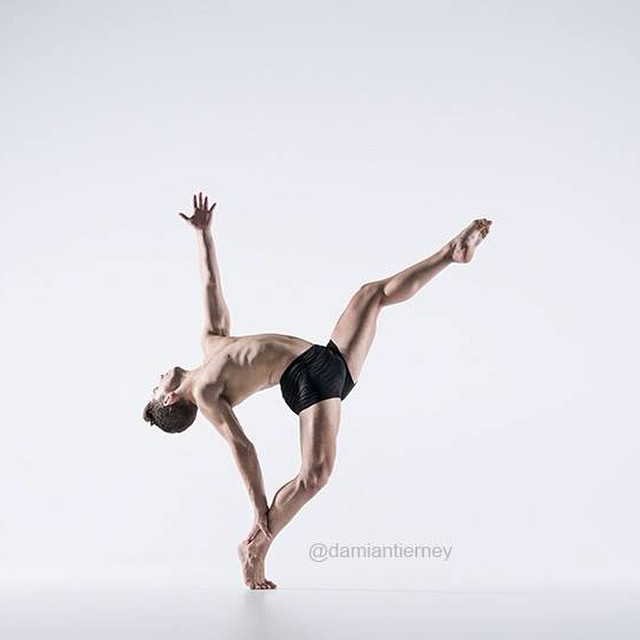 In 2014 Ben Zammit won the inaugural Senior Title at DanceLife Unite Nationals and has since moved 'onwards and upwards' to taking part in the Broadway Dance Centre's ISVP Program before being accepted as a cast member of The Dream Dance Company's third season.
We invite you to read our chat with Ben to see what he has to say about his experiences throughout the last couple of years and how they have contributed to where he finds himself placed now.
****
Q: How have the last couple of years been for you since winning DanceLife Unite Nationals?
"They've been pretty crazy actually!… I won the trip to New York and I held it off for a year so that I could do full-time training. I graduated and then did my 3-month trip to New York (Broadway Dance Centre – ISVP Program), which was just incredible. I came back and did another 4 months of full-time training and then I just took some time off teaching."
"Then, I auditioned for Opera Australia and got a contract with them for 3 months and I also got a contract with The Dream Dance Company!"
Q: What do you love about Dancelife Unite?
"Being involved in DanceLife Unite is a huge stepping-stone, I guess, in the competition scene. It's more about coming together and embracing each others individual styles and just showcasing each studio that is out there, rather than competing as such… but it's more just about uniting together as one in the dance community."
Q: What is the best advice you have ever been given?
"Be happy… do what makes you happy! That's what I've learnt over the past 6 months… Just do what makes you happy and it's the best thing!"
Q: Can you tell us how you found the Broadway Dance Center's ISVP (International Student Visa Program) Program?
"It was a dream! It changed my perspective on dance to an extent and working with international choreographers… I was lucky enough to actually assist for them at Broadway Dance Centre as well as learn from them.
"But just going overseas, living by yourself, and living in a new environment, with new dancers, new teachers … everything – it was just a big breath of fresh air! The program itself is phenomenal, it's very open and broad and you get mentored, it's very comforting as well as challenging at the same time, it's a really good balance.
"The classes and program at BDC are incredible… I learnt and grew so much! It is such a breath of fresh air and is extremely inspiring. I've was lucky enough to build some great friendships and relationships with teachers and even assisted two of them whilst there which was a great experience. I couldn't wait to get home and share my dance experiences with the the dance community.
"BDC have such an amazing program…  I would highly recommend to this course for anyone wanting to excel and push further in the dance industry."
Q: Do you have any advice for those striving to win at DanceLife Unite Nationals this year or in the future?
"Just live. Just go on stage and do what you do. Again, do what makes you happy and if going on stage and performing – living that way makes you happy – then do it! Just know that it's not a matter of 'I want this trip' or 'I need this trip' … it's a case of knowing that if not this year, there is always next year. There are so many different opportunities out there, that something will eventually come up for you if you work hard."
Q: How did you find the whole process of going from DanceLife Unite Nationals to New York to The Dream Dance Company?
"Crazy! It was a big crazy process, but I felt like DanceLife Unite really helped me evolve as a dancer and gave me the opportunity to meet all of those choreographers overseas as well as winning the trip to New York… I grew as a person. So, DanceLife Unite really helped me in taking the next stepping-stones of where I'm going and what I'm doing with building those connections."
Q: What can DanceLife Australia readers expect to see from you in the coming year?
"I begin The Dream Dance Company in April in Sydney, then we start to tour around Australia. I can't wait. I hope to see you there too."
BIO
Ben is 20 years of age and has been dancing since the age of 7, with focal training in Ballet, Contemporary and Jazz. This further developed to exploring other styles, ranging from hip hop, acrobatics, musical theatre and tap. A former IPA student,  after graduating high school Ben attained his Cert IV in Dance at Ev & Bow Full Time Dance Training Centre, under the guidance of Sarah Boulter and Adam Blanch. 
Ben is grateful for the amazing opportunities that have come his way as a dancer. After winning the senior championship at DanceLife Unite, he I received a 3 month scholarship to train in New York City at Broadway Dance Centre where he was lucky enough to assist international choreographers at workshops, conventions and open classes. Ben recently appeared in the Opera Australia production of 'King Roger' and will be performing in the The Dream Dance Company's 2017 season of 'Vortex' choreographed by Sarah Boulter and directed by Marko Panzic.
As a dancer, Ben hopes to continue to inspire, and be inspired by other dancers, whilst further developing his love and passion for dance and teaching.