BIG FISH is a New Musical with Heart and Humour
Premiere at Hayes Theatre | 18 April – 14 May
Never Heard of BIG FISH?? Check out the video trailer of the new Australian production here.
RPG Productions is proud to present the Australian Premiere of BIG FISH (12 Chairs Version) at Hayes Theatre Co from 18 April to 14 May 2017. It is the company's first main stage production.
Based on the celebrated novel by Daniel Wallace and the acclaimed film directed by Tim Burton, BIG FISH centres on Edward Bloom, a traveling salesman who lives life to its fullest… and then some!
Edward's incredible, larger-than-life stories thrill everyone around him – most of all, his devoted wife Sandra. But their son Will, about to have a child of his own, is determined to find the truth behind his father's epic tales.
Overflowing with heart, humour and spectacular stagecraft, BIG FISH is an extraordinary new Broadway musical that reminds us why we love going to the theatre – for an experience that's richer, funnier and bigger than life itself.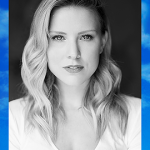 Phillip Lowe (Georgy Girl/ The Producers), Katrina Retallick (The Addams Family/STC Wharf Review), Kirby Burgess (Dirty Dancing/ Love Bites) and Adam Rennie (returning home from his many American accolades to take up the role of Will) will be joined by a new breed of passionate theatre makers, including Aaron Tsindos, Joel Granger, Brittanie Shipway, Alessandra Merlo, Seth Drury, Brenden Lovett, Zoe Ioannou, Zachary Webster,  and Sam Wood and Brendan Godwin as the young Will.
Joining Director Tyran Parke will be Luke Byrne as Musical Director and Cameron Mitchell as Choreographer.
BIG FISH
Book by John August
Music & Lyrics by Andrew Lippa
Directed by Tyran Parke
Venue: Hayes Theatre Co, 19 Greenknowe Ave, Potts Point
Dates: Tuesday 18 April – Sunday 14 May 2017
Times: Tuesday – Saturday 7.30pm | Saturday 2pm | Sunday 3pm
Prices: $59.00 Concession | $65 Full price
Bookings 8065 7337 or hayestheatre.com.au
WATCH THE VIDEO TASTER BELOW: