A Little Luck and a Lot of Talent Has Lewis in Pole Position Post Covid
Interview with Lewis Shilvock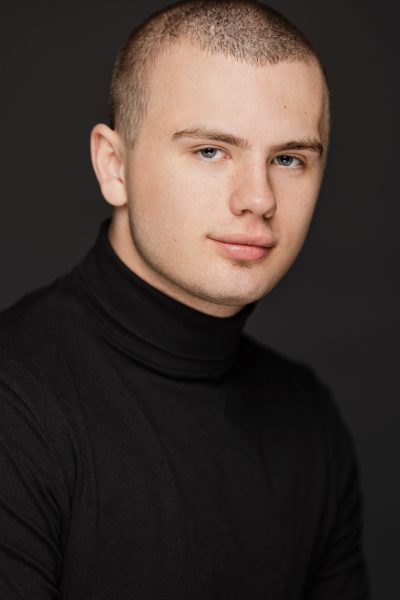 Interviewed by Chris Duncan
It's hard to believe, but Adelaidean Lewis Shilvock will be just twenty years old in May 2022. However, he has had a phenomenal start to his career as a professional dancer. Leaving home at 14 to pursue his dance training interstate in both Melbourne and the Gold Coast, Lewis was offered his first professional gig after being spotted in a dance class in the USA. Then, in a moment of true serendipity, Lewis was contacted out of the blue by a producer from the juggernaut US TV show America's Got Talent inviting him to participate in the show as a dancer.
Not one to pass up such an opportunity, Lewis had a whirlwind, once-in-a-lifetime experience over several days filming his audition for the the TV talent show. Then, the COVID pandemic put his post-graduation career roll to an abrupt stop. With no choice but to return home to his family in Adelaide, Lewis then set about making his mark as a teacher online while also keeping up his training with Zoom classes.
Finally, Lewis has made the move to Sydney where he has been welcomed as a teacher by several studios. Now, with theatres eagerly re-opening, Lewis  is thrilled to announce his Australian professional debut in the upcoming re-imagined musical production of Rodgers + Hammerstein's Cinderella, opening in Melbourne in May 2022.
With the time now right for Australian talent to re-enter the spotlight, Chris Duncan had the pleasure to speak with Lewis Shilvock about his budding career, bouts of good fortune and advice for other young dancers emerging from the pandemic.
***
Q: You are originally from Adelaide – tell me about how you started dancing.
Yes, I lived in Adelaide my whole life and actually grew up doing hip-hop. No one would guess my first style was breakdance … I did six years of full-on breakdancing. I went to all the hip-hop competitions. Then when I was 10 I started doing jazz and that's when I started my journey into theatre; just doing very small productions. At 12 I transitioned into high school, and that was the moment for me I guess when I decided performing arts was something I wanted to do as a career. I auditioned for a scholarship to a very good school, at Scotch College, on a performing arts scholarship and was successful. I had probably two of the best years of my life at that school in every way possible… I was the biggest overachiever. So to have everything in the world offered to me was the best. While I was there I got my technical training underway with ballet and contemporary foundation work… for someone that had never done ballet before it was a lot of ballet for me to take in. It was around that time that I started competing with solos. People assume I'd been doing solos since I was little, not from 13!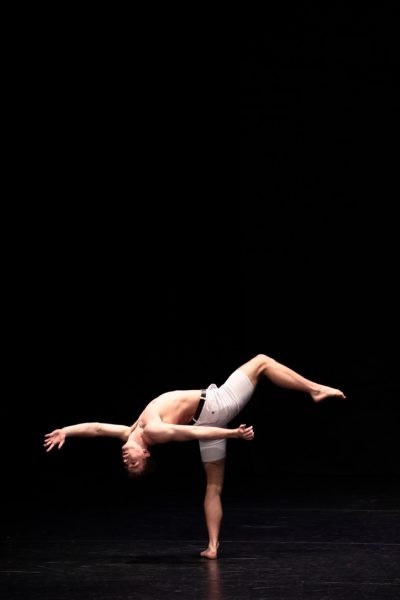 Then I was at nationals for a competition and I met one of my best friends now, Tyler Lotzof, who was at Patrick's Studios in Melbourne, now Patrick School of the Arts. I learned that I could combine both school with full time dance training so I applied and moved to Melbourne when I was 14 going into Year 10, which was crazy!
Q: Did your family move with you or did you go solo?
My family stayed in Adelaide and I relocated to go and live with my uncle. I did the big move at the youngest possible age, I guess. My year at Patrick's was spent doing a lot of jazz and vocal coaching, which obviously has come in handy now. When I look back on that year – it was never the best year or the most fun at all – but it was a really big year of growth I think, probably the hardest year for obvious reasons. I owe a lot of who I am as a person, dancer and teacher I am to that year of training and growing up.
Q: You were still so young to be on your own though?
Yeah, I think so many people say I am quite a mature person and I wouldn't change it, but I do feel like I was subconsciously forced into growing up early – it was kind sink or swim. I'm a bit of an overachiever, so I thought, "well I'm going to rise to the occasion no matter what it takes."
Especially going to a school that was so industry-based… like, I got to do class every single week with Andrew Hallsworth who's renowned for his musical work and has won awards and at 14 it just took it for granted that I got to do classes with Andy every week. But now I'm like, "oh heck, no other school got to do classes with Andy". Obviously every school has their own special thing, but I was lucky to get that opportunity. It was a really special year, in lots of different ways.
Q: Why did you make the transition from Melbourne, at Patrick's, to DanceForce on the Gold Coast?
I can't remember when exactly the defining moment was that I made the decision, but I remember being at different workshops and competitions and being around a lot of people who had exposed me to all the other options of training. It was that year that DanceForce advertised that they were running a talent development high school program, and as I was doing a lot of competitions and seeing on social media that DanceForce were very successful … I guess I was being influenced a lot by what I was seeing online. But what really attracted me was the number of boys that they had there, they really loved training boys, and I felt it was right for me.
So I reached out and went through all of the audition processes and made the decision that I would move up there. I think there were a number of factors that came into the decision and it definitely wasn't one that I rushed into, but I went up to Queensland in 2018 and I did the full-time course and my year 11 and year 12 studies at DanceForce. It was crazy, but I did it somehow. I managed to fit some pretty cool stuff into my time at DanceForce, which was great. I think doing more than two years of full time anywhere is like a big thing for people, that's a long time.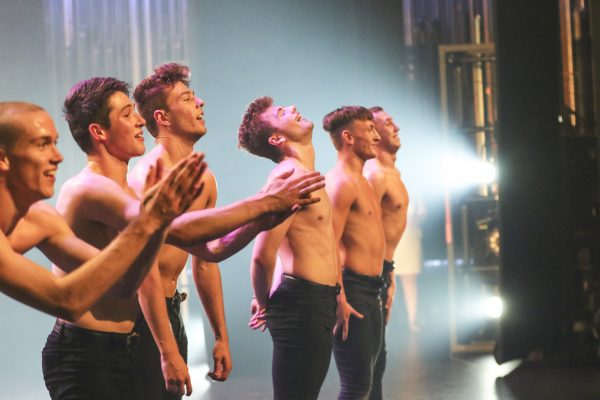 Q: I think you need to cut your teeth in the professional world, as soon as you can, don't you?
Yes, in the lead up to my second-year graduation, I got sent an offer for a show in the United States. It was like a sign for me as I had been considering doing a further four months of full time training the year after, until I turned 18, because I graduated when I was still 17. I thought I'd keep preparing myself and move to Sydney when I turned 18. Then the offer came through from the States for the job in January 2020. So it was an extremely quick turnaround for me. It was a sign for me to move into the next phase of my career and my life as a dancer.
Q: So how did your first job offer come along?
I did an eight-week trip to the States in my second year of full-time, and obviously lots of different things were organised on the trip. I was also doing my own kind of itinerary on top of that. So I was going to lots of different classes with lots of different people, and would just drag people along or go by myself. I went to this one lyrical class where I got chosen out of the group to perform by myself. The teacher of the next class came in to watch at the end; and they were actually the person that offered me the job in the show! I've never met or worked with this person before, they just came in and watched and I guess saw something. It was actually my very last class in the States, because I remember I grabbed my bag and had to run to the airport to catch my flight home. I wish I had stayed to do that person's class because it would've been even better, but I made my impression.
That's all I could have asked for, I guess. They invited me to take part in this show, The Overthinker, over in the States. So I went over and we did two weeks of rehearsals and one week of shows and then we were set to do a return season in the American summer. But then the pandemic hit, so it all got canned.
Q: Is that why you were over in the States when you did the America's Got Talent audition as well?
Actually no. After doing The Overthinker in January I came home and spent all my time teaching. It was the first time since full time that I had an open schedule, or the first time in my life really, and I was about to turn 18. So I was travelling to Melbourne, Hobart, Gold Coast, Sydney and New Zealand, to teach. I decided I wanted to go back to the States to see my friends, who are all dancers there, because I was usually just focussed on classes and training. But I needed to go over and have an actually like holiday. So I planned a trip … five days in Utah, because I had lots of friends there doing a dance convention as well. One of my friends was filming the High School Musical TV show, so we got to go to the set that the original movie was filmed at. Then I went to Washington where my friend lives, and while I was there, I got a phone call. These people had managed to get my American phone number … I thought, "what is going on?"… And it was a producer from America's Got Talent asking why I hadn't replied to their Instagram message and if I could come and film for the show. Of course I didn't reply to their Instagram message because I thought it was fake!! They had a slot that needed to be filled and invited me to come and shoot it.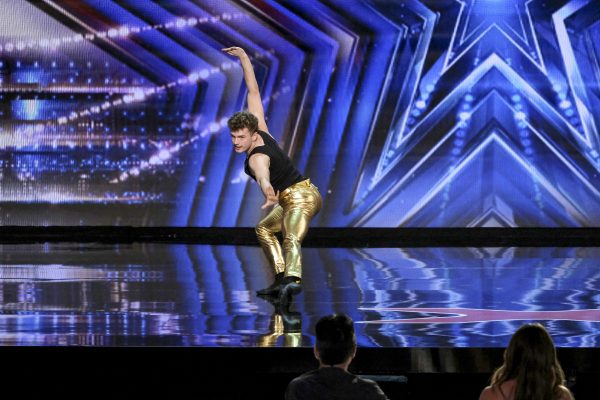 Q: That's amazing… Just from seeing you on Instagram?
Yeah, then they told me they wanted me to do a particular solo, and this and that. "Yes, I'll do it!" I said. But I was set to leave the States and return home a week later, and they said "no, no no, don't worry about that, we'll keep you here, we'll put you up, we'll buy your flights, we'll do all the things!" I couldn't believe it. But a big part of the solo they wanted me to do is the costume and I didn't have it. I wasn't even really in the States to dance, so I didn't bring all my shoes or costumes.
The turnaround between them Inviting me and getting my costume package was four days, and those four days back and forth were not fun at all. It was crazy. Mum was getting phone calls at like 3:00am from these people chasing the costume. They spent like 400 bucks express shipping the costume over to get there in a day. It was the most insane experience ever. And because I was still a minor mum and dad to sign off on everything, and I also had to miraculously find a guardian to come with me to all of the filming. Luckily for me, because of the show that I did, that the person that got me on the show, the choreographer, they were actually the person that came with me to the audition.
I still get giddy thinking about it because honestly, it sounds cliche, but it really was a once in a lifetime experience. I will never ever forget that moment when I 'got the call' from them. It felt like the first time that I'd booked a job in a way. But shooting it was really cool as well. I was only on screen for seven-ish minutes, but I had three full days of shooting in the States, working backstage and doing promos and just like even sitting there and talking to everyone else in the room, it was a really cool experience.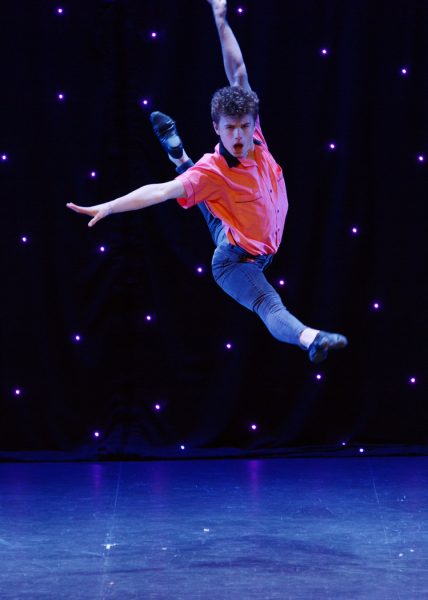 Q: Tell me then about what happened next when you came home; when COVID arrived, how did you get through that?
My plan was to return from the States and move to Sydney, but obviously that didn't happen. So I came home and did lockdown in Adelaide, which was actually nice because we were not going through nearly as tough restrictions as anywhere else. I really loved reconnecting with lots of people and places from my youth, like my old high school welcomed me back with open arms and I got to work lots with the drama and dance program there. And I was doing lots of Zoom teaching, especially teaching a lot for schools in Sydney, despite never having lived there. Which was nice, because when I finally got to Sydney I already felt like I had a sense of community here. Plus I trained heaps with people over on the States during COVID.
The main two were Shannon Mather and Rudy Abreu. Shannon, who has always kind of taken me under her wing, was the teacher of the lyrical class I was selected from, and Rudy was the teacher who watched me and asked me to be in The Overthinker. Then I was doing lots of classes with people like Brian Friedman and Molly Long and different classes from Broadway Dance Centre. I was also trying to support as many Aussies as I could at the same time.
Somehow I managed to get through all of that, and then I moved to Sydney in September 2020 when I got the call from my agent saying that Pippin the musical was coming. So that was the moment when I realised it was time to move. Despite the pandemic I want to work and take the opportunities I've been like reaching for and I had to be there to audition.
Q: So you moved to Sydney in late 2020?
Yeah, I was teaching lots. That's kind of where my journey with Elite properly started when I got one of the core teacher positions. The studio owner has been the best best mentor and friend ever, and we were also collaborating on lots of different projects. So that was great. Then the following year, 2021, is when I started branching out a little bit more teaching at Brent Street and Village Nation.
Then I found out I had gotten a role in the new Rodgers + Hammerstein's Cinderella musical, which has been pushed back because of COVID this year.
Q: When does Cinderella open? And what's your role?
It opens May 26 in Melbourne at the Regent Theatre in 2022. Rehearsals start in early April.
I am in the ensemble and also have a featured role as The Raccoon, which is exciting because it's an acro-dance track and I get to show off lots. And then I get to drive the carriage and I get to give Cinderella her shoes. So it's quite a nice little role in the show and an exciting one to for me to start with in Australia.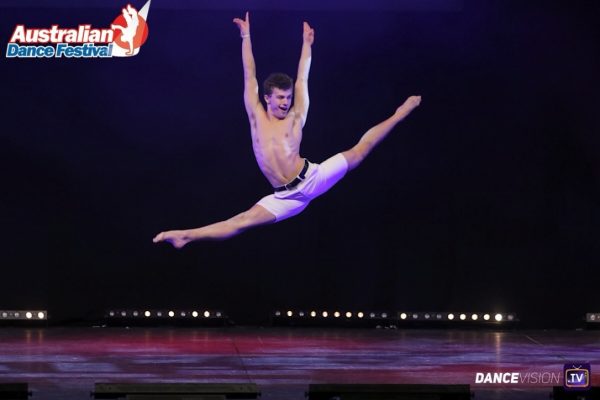 Q: Is musical theatre where you want to work or are you open to all types of work going forward?
I'm definitely open to lots of things. I wouldn't have chosen musical theatre as my first path when I was in full-time, but I have realised in Australia it's very hard to find work in different avenues. Just very difficult, especially now, as not only after the pandemic, but also just being a young kind of performer. It's hard to know how to break into all of the different industries and everyone says you want to be versatile and you want to train and do all of those kinds of things, but realistically you can't be a commercial dancer on a commercial gig and then go and do a musical the next night. It's just not how it works for our industry, especially for younger people. There might be older people that can do a Mardi Gras gig in the middle of their musical contract or whatever that might be. But for up and coming kind of performers, it's not really a reality.
So I think musical theatre is the direction that I want to take right now. I've always been involved with theatre since a young age, and a lot of the shows that have been auditioning recently have all been shows that I've loved and wanted to be a part of. I feel like I was quite cemented in Australia as a contemporary or lyrical boy for quite a time, and jazz has always been my thing, so theatre was kind of a no-brainer for me, at least in Australia. Perhaps if I go abroad, then I might jump around a bit, but for now I think theatre is where I sit.
Q: What would be your best advice to people coming out of full-time now going forward into the industry that's opening up after COVID?
I used to always answer this with 'be versatile'. While I stand by that, I actually would probably say to older people that I think the most important quality to have is to find the best way to be 'employable'. I've had to learn about the difference between being good at my craft and then being employable. They're two very different things. And I didn't learn about that until the end of my kind of training phase, and I wish I had of known about that earlier, so I could have focused a bit more on the things that would help me a little bit more in the long run.
Q: What helped you learn to become more employable?
I'm going to say to like look past social media. Social media gets a bad wrap, lots of people hate social media and I am 50/50. As someone now that has in a humble way grown a following on social media, it has lost so much value to me because I don't think it's real at all. But in saying that I wouldn't have known half of the things that I know or met the people I know or had the opportunity to go to classes if I hadn't seen them on social media. I can see they're a great teacher but I haven't really seen them doing the things that will help me become employable. There are so many other people in the industry that are amazing mentors and have had amazing careers and can really help and push me.
Q: I'm so glad to hear you say that. The real people in this industry are not obsessed with their social media following and they realise it's the relationships that are genuine.
Yes, exactly. And I think that can come from social media. I think it's a great way to network as well, like my example in the States where Rudy found me for the show and I was asked to audition for America's Got Talent. So, as fake as it is, and as much as I say isn't real, there are real people behind the screens. It's about sniffing out who are the real people that you actually want to engage with for the right reasons. Then there are some people that I wouldn't necessarily say are the most industry-focused, but I love their classes and I'll go to their classes and I'll have a great time, and I'll train with my friends and do something that's fun. And if I get a video I'll put it up. But my advice is to try not to see everything through the rose-coloured glasses that people present to you.
***
Originally from Adelaide, Lewis has trained in performing arts since the age of five. He found his passion for the stage at Precizion Dance, then obtained a scholarship at Scotch College. At age 14, Lewis moved to Melbourne to train at Patrick School of the Arts and then moved to the Gold Coast to complete DanceForce's full-time training program. Since graduating, Lewis has performed for a number or corporate events in Australia and travelled to America to perform in Embodiment the Collective's show 'The Overthinker'. He was also selected to be a Top 50 contestant on Season 15 of America's Got Talent. Lewis is thrilled to be making his professional musical theatre debut in Rodgers and Hammerstein's Cinderella in 2022.