A Family Move to Canada Opens Doors to New Opportunities for Talented Aussie Dancer
Interview with Cameron Field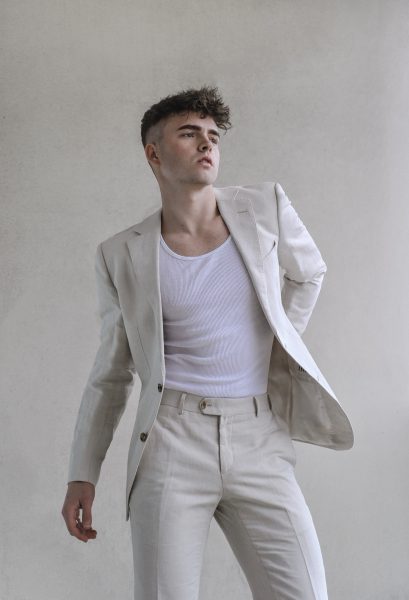 Interview by Chris Duncan
Having completed The Dream Dance Company's Show Business Course on full scholarship in 2019, dancer Cameron Field was just starting out professionally when his family decided to move to Canada in early 2020. Coming through the junior ranks at Planetdance in South Sydney, also on scholarship, gave Cameron a taste for musical theatre and performing that only grew into a passion for the young dancer.
Relocating to Canada has seen Cameron, now 20, have to start from scratch in building his name and brand in his efforts to build a career in the entertainment industry; all during the extra complications of a global pandemic. Now based in Vancouver, and with auditions opening up across the industry, Cameron is determined to give it his best shot in seeing his career dreams come true.
Chris Duncan spoke to Cameron about living in Canada during the Covid19 pandemic and trying to break through as a dancer.
***
Q: Where are you originally from Cameron?
I'm originally from Sydney, Australia. I grew up there my whole life in 'The Shire' … the best place ever! I miss it so much. I have three younger brothers but I was the only dancer in my family, so it was really interesting being one of only a couple boys that danced at school, especially with my three brothers that were football players. So you best believe there were a lot of interesting times in my early childhood as a dancer, but you know, times are getting better at least. I feel like it's only up from here.
I'm honestly proud of myself for the fact I did stay on track with my passion, especially going through what I went through. But then on the other side of the story, it doesn't matter how bad it is, the fact that it's still happening to boys today just baffles me honestly; especially in the younger generation. Children don't know how to deal with things like that. And it's so sad that they have to go through life with people bullying them for what they enjoy doing… It's crazy.
Q: It seems like in Australia we still only celebrate sports for males…
Since moving over to Canada, but in North America as a whole, I see how far behind Australia is from an outside perspective looking in… just how far behind they are on so many things in life. Like important things; for example, the entertainment industry is not as supported in Australia. But what did you guys do during the pandemic? I'm sure that you watched movies, music videos, TV shows, and productions and listened to music. This is the entertainment industry and people wouldn't have been able to get through it without us.
Q: How long have you been in Canada?
I moved to Ottawa in Canada in January 2020. It's the capital of Canada. It's a beautiful city and very small. It was the worst time ever to move to a different country with the start of a pandemic! But I moved with my whole family as my dad got an exciting job opportunity and, obviously, as a dancer or someone in the entertainment industry, you always dream to venture to North America, whether that's Vancouver, Los Angeles, or New York. I feel like there are so many more opportunities over here. And because I was moving with my family I didn't have to deal with visas. I can live with my family in the place where I want to be and try to make a career out of it.
Prior to moving here, I honestly had no idea where even Ottawa was. On a map it looks super close to Toronto, Montreal and even close to New York. So I was thought that'll be awesome! I thought I'd be able to just drive over the border, but it's a seven-hour drive.
But then the pandemic happened and it was very interesting trying to navigate a life over here. I couldn't go out and make friends; we were stuck in a house. We left Australia in January with the bad bushfires and arrived in Ottawa in the middle of winter to knee-deep snow where it gets down to -40 degrees.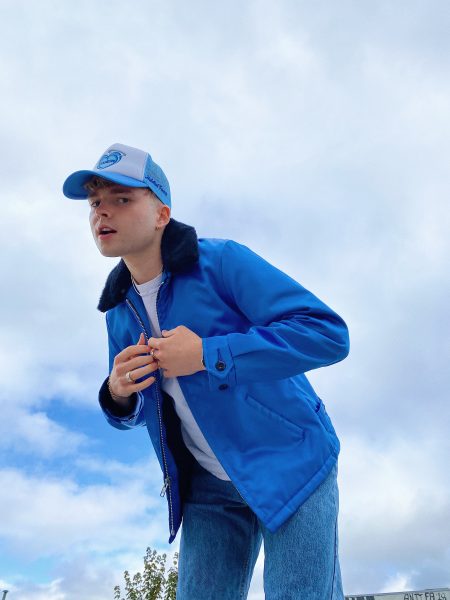 At first I was just trying to meet people; create networks. I started working at a dance studio that really supported me; found a great agent; and then fast forward to the end of that year, and we were still in lockdown. Then one of my good friends, who's actually Australian, Alea O'Shea, spent Christmas with us in Ottawa as she couldn't get home, suggested I go back to Vancouver with her for a few months. So literally in the space of two weeks I found a place, booked a flight, and moved my whole life over to Vancouver … and I've been here ever since.
Q: What are your dance goals going forward? Are you aiming to get work in Canada or do you want to move to LA?
I absolutely love Canada. They call Vancouver the 'North Hollywood'. There are so many opportunities here. They film a lot of TV and film here, which also involve a lot of dancing. Shows like Riverdale and Zoe's Extraordinary Playlist are filmed here and they have dances in them. I have a great team here… I have a manager and agent and I'm just in the works right now submitting to a dance-specific agent as well. For now I just want use the visa that I have in Canada to my advantage and build a brand for myself and for people to know who I am and make connections. Like, it took me so long in Australia to build a name for myself; and having to do that in a different country was definitely tough; but you've just got to put your mind to it and work towards it.
The work never stops, especially behind the scenes. The biggest career goal that I've always aimed for has been moving to Los Angeles. LA is like one of the places that I want to be. And now that I'm starting this process and have received great opportunities I'm super excited to jump on that bandwagon and hopefully get the ball rolling.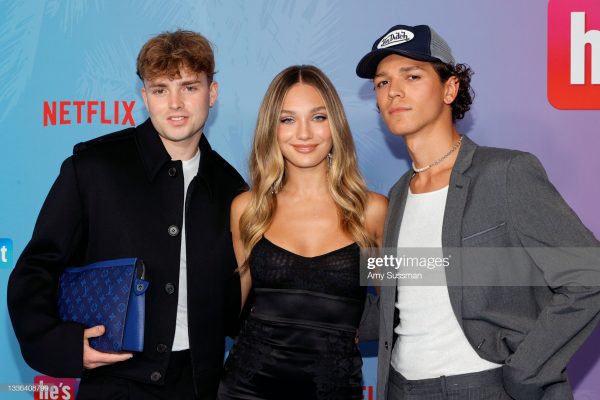 Q: When you do get to LA what sort of work would you like to be doing there? What's your dream job?
My dream job is always changing. A couple of years ago I would have said being a backup dancer for a major artist, and obviously I would still say yes to that opportunity, but now I absolutely love theatre and musical theatre. For example, being in something like The Greatest Showman … Hugh Jackman is just such an icon and someone that I look up to as he dances, he sings, he acts, he's an all-round performer. An opportunity like that would be an absolute dream. I love anything that obviously involves dancing because that is what I've put my heart and soul towards my whole life, my whole training, my whole career path. And then being able to branch off into different things with that is just super exciting to me. Being in a musical movie production or on Broadway would be a literal dream come true for me.
Q: So you are interested in singing and acting as well?
I've had vocal training since I was about 12. I trained at Planetdance, and my dance school was seen as a very musical theatre based performing arts school. I loved it there, and the principal at the time, Jade Barnes, was my musical theatre coach. I did a couple of professional productions back in Australia like Chitty Chitty Bang Bang and The Addams Family, and some pro-amateur ones as well. I loved doing that and I think that's where my interest and passion grew from. Now I'm doing acting classes as well because that has been a great skill to introduce into my repertoire.
Q: What's next for you right now? Is everything opening up in Canada?
Thankfully it's been quite good here compared to Australia. There are a lot of health safety protocols you have to do and a lot of testing involved, but it's great because it's how you get the job done. We introduced vaccines quite early, which helped us opening up quickly. Auditions are happening now all the time, obviously on tape as well, which is super interesting. Self-tapes are honestly great because you can do so many takes and re-watch it. It's like doing an audition 10 times until you're happy with it. So there's definitely like some positives with it. Like, today I had to film a dance audition video, and my best friend was able to help me out with it. We just went on the rooftop of my building and I was dancing away to a jazz song, to a hip-hop song … it's just so fun.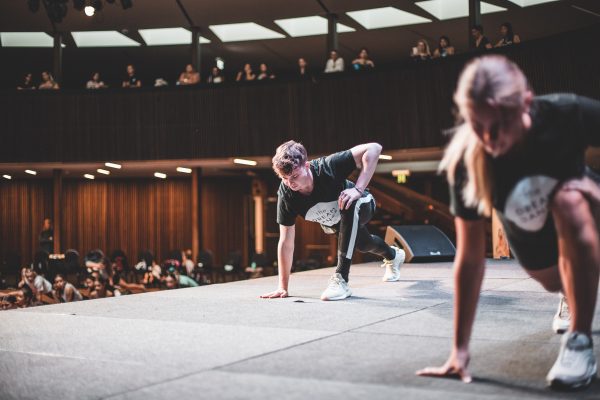 Q: How do you describe yourself as a dancer? What is your signature style?
Definitely commercial jazz. Give me a hard-hitting commercial jazz combo and I will be sweating doing it full out! Growing up, Marko Panzic was one of my biggest mentors and I did a lot of training with him, so he's amazing… also people like Chris Tsattalios and Steven Perez and all of the amazing jazz choreographers like Kat Santos. I absolutely love all that. I've followed Kaylie Yee's journey and career path, as she has always been a big inspiration for me; like dancing with Britney Spears and The Squared Division. I love commercial jazz, I have so much respect for it.
Q: Do you have any advice for other Australian dancers aspiring to work in Canada?
I would say don't give up, keep pushing, stay motivated, and keep records of every single thing that you do. Every single thing. Take photos, take videos, track every single little job; it's so important, because you are building a brand for yourself. You're building a personal package that is going to be used to get you places in life. And take every opportunity whether it's big or small. Every single opportunity is like a stepping-stone to something else.
Q: Finally, what is your favourite song to sing in the shower?
Whatever song is like stuck in my head that day! Honestly, it would be whatever song was just in my head while scrolling on TikTok, but also randomly the one song that's coming to my head … I don't even know what it's called but it goes "baby lock them doors and turn the lights down". That is so random, but that's the first thing that came to my head.
***

Follow Cameron Field on Instagram @cameronfield_