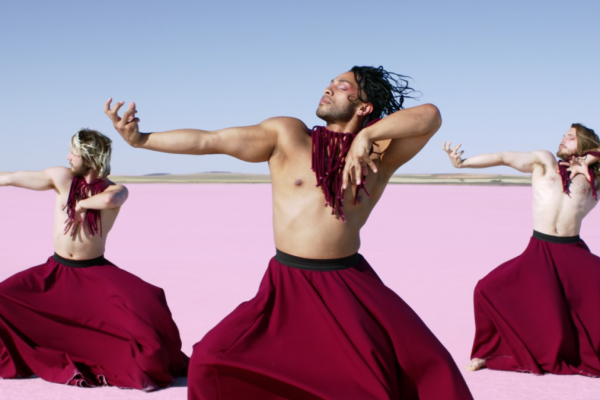 Australian Dance Theatre Presents Global Dance On Screen Series
Mercury Cinema, September 17 – 18
For dancers, choreographers and film lovers, the FLOW: Dance On Screen Series offers a stunning and sensuous program of dance films from across the globe. Featuring the best short dance films of Australasia plus a carefully curated international selection of short films from Cinedans On Tour, the 2021 travelling edition of the renowned Cinedans Fest in Amsterdam, FLOW is presented by Australian Dance Theatre's International Centre for Choreography (ICC), in partnership with Mercury CX.
FLOW: Dance On Screen Series offers audiences the chance to indulge in some of the best short dance films from across the globe, as these two art forms collide.
Running over two nights, September 17 – 18, at Adelaide's beautiful Mercury Cinema, FLOW: Dance on Screen Series has a different program each evening curated by ADT Artistic Director Garry Stewart and ICC producer Margie Medlin.
Each program will feature two x 50 minute sessions of films, separated by an interval and a Q&A session with a special guest speaker.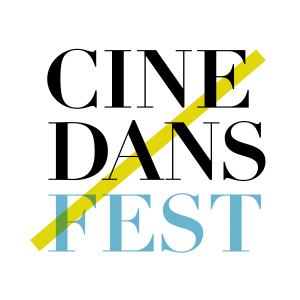 It also includes a selection of acclaimed, international short films from Cinedans On Tour, the 2021 travelling edition of the renowned Cinedans Fest in Amsterdam.
Based in Amsterdam, Cinedans FEST celebrates dance film as genre and art form. Cinedans sees the ideal dance film as a true synthesis between the media of dance and cinematography. At Cinedans FEST, the emphasis lies on choreographies which are created specifically for the camera and on special film adaptations of existing dance performances. Approximately 60 films from all over the world are screened each year at the festival. In addition to the film program, Cinedans FEST organises readings, debates and workshops. Cinedans also organises Cinedans TOUR, traveling all over the world to screen selections from its acclaimed film program.
This is the second time ADT has engaged in a partnership with this esteemed dance-on-screen festival.
A highlight of FLOW: Dance On Screen Series will be the multi-award winning short film, The Circadian Cycle, directed by Garry Stewart and featuring the extraordinary dancers of ADT.
The Circadian Cycle has screened at more than a dozen international film festivals since its world premiere in 2020 winning a number of awards. Featuring spectacular natural locations across South Australia, the film charts the cycle of a day – sunrise, midday, late afternoon into night – using the dancing to express animality and creaturehood in confluence with the complex processes of nature.
"I loved creating this film. Filming dance in these somewhat forbidding locations is not for the faint-hearted and our dancers rose to the challenge beautifully. The positive responses we have received from film festivals around the globe is incredibly gratifying," said Stewart.
"One of the impacts of Covid has been the plethora of dance film projects that have been produced around the world as choreographers and dancers have turned away from the stage to work with a variety of technologies including film.
"Given our screen-saturated culture it's a natural corollary that this is producing flourishing opportunities for the art form."
"Seeing beautiful collaborations of performing artists' and filmmakers' works on screen gives all of us the chance to enjoy and be inspired by these amazing works and, as a centre for story, we are delighted to be bringing this form of storytelling to our Mercury Cinema screen," said Ms Karena Slaninka, CEO Mercury CX.
Each of the international films chosen from the outstanding Cinedans On Tour catalogue will be having their Australian premieres and include French film, Never Twenty One, a deeply moving tribute to young American victims of gun violence.
From the Netherlands, Memories of the Future, attempts to overcome the distances enforced by the coronavirus pandemic, Ali from Germany and Turkey, features two brothers who leave their adopted homeland and embark on a soulful journey through their childhood memories and Fibonacci from the Czech Republic, depicts a human flock's flow through wavy fields until an unenlightened hunter crosses its path.
FLOW: Dance On Screen Series
September 17 – 18 @7pm
Mercury Cinema, 13 Morphett St, Adelaide
Tickets: www.mercurycx.org
https://www.youtube.com/watch?v=DjytS_mxy0M