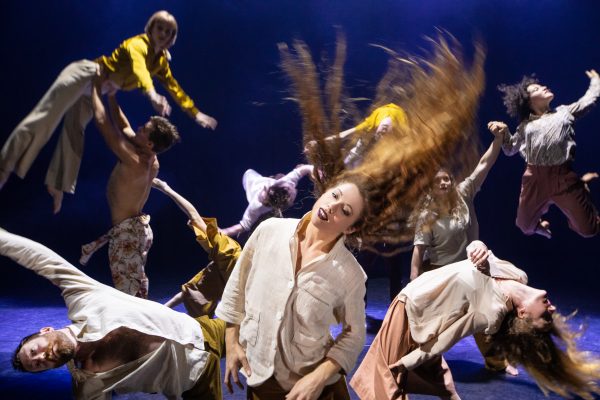 Dance Highlights of the Sydney Festival 2021
January 6-21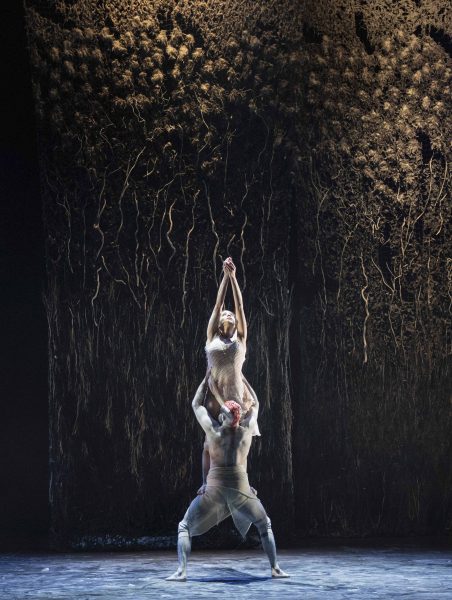 Embracing the city and its cultural instigators like never before, artistic director Wesley Enoch and his team have realised an entirely 'Australian made' program for Sydney Festival 2021 that will manifest throughout the city through 130 events across three weeks from 6–26 January 2021.
From Parramatta to Chippendale, Sydney will provide the canvas for 24 days of engaging and immersive events, exhibitions, workshops and talks. After a year hallmarked by uncertainty, the 2021 program reflects an unwavering commitment to, and celebration of, the very best Australian art, artists and the audiences who love them.
With public health and audience safety of paramount concern this year, much planning has going into ensuring that the 2021 festival is a Covid-safe environment. All 130 events and festival venues will be deploying Covid-19 Safety Plans and implementing all mandatory Department of Health regulations including capacity and social distancing measures, as well mandatory registration where required.
In response, this summer's Sydney Festival is set to embrace the outdoors like never before, with a spectacular new Covid-safe pop-up stage at Barangaroo Reserve. At an impressive 32 metres wide, The Headland stage is set to outdo both the Capitol and the Sydney Lyric in size, and will be decked out with twin side screens offering close-up views of performers. Set against the backdrop of Sydney Harbour, the stage will feature the festival's biggest theatrical performances and companies – from Bangarra to Sydney Symphony, Paul Mac to Paul Capsis – over 16 nights for just $25 a ticket.
The Headland stage will play host to The Pulse, an astonishing new work by Australia's finest circus company Gravity & Other Myths which brings together 30 acrobats and a 30-strong choir into a shimmering mass spectacular; Bangarra Dance Theatre will present Spirit: A Retrospective 2021 – a powerful collection of dance stories taken from the company's 30-year repertoire; while electro-pop icon Paul Mac and a choir of Sydney's finest singers will pay homage to musical legend George Michael in the celebratory The Rise and Fall of Saint George.
Created specifically for the festival in direct response to Covid restrictions, The Headland stage is designed to bring the very best Australian performing arts to as many people as possible this summer in the safest possible way, with each ticket securing audience members a dedicated, socially distanced spot.
"Sydney Festival 2021 is all about kick starting the Australian arts sector by injecting more than $6million into the pockets of those who have done it tough," says Enoch.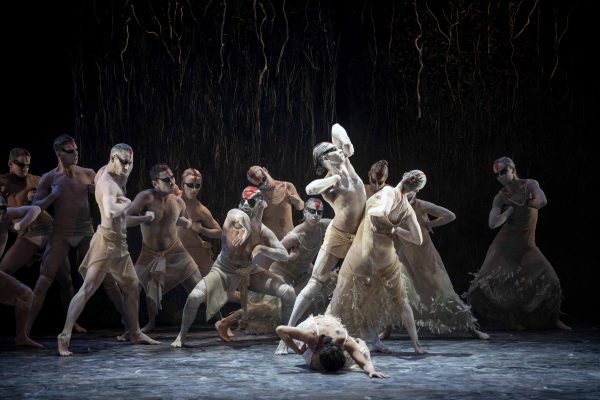 The dance highlights of Sydney Festival 2021 are:
SPIRIT: A Retrospective 2021 by Bangarra Dance Theatre
After ten months in hibernation, Bangarra Dance Theatre returns to the stage with a series of performances under the stars. Spirit: a retrospective 2021 draws on three decades of repertoire to celebrate the unbroken connection of Aboriginal and Torres Strait Islander people to the land.
Set to a haunting score, Spirit: a retrospective 2021 invites audiences to connect with stories and songlines from across the nation with a collection of work from across the company's rich history.  Bangarra Dance Theatre is celebrated worldwide for its authentic storytelling and dynamic productions, with technique forged from 65,000 years of culture and integrated with contemporary movement.  This performance features choreography by Stephen Page and Bernadette Walong-Sene, plus traditional choreography and music by Djakapurra Munyarryun, a respected Yolngu songman from north-east Arnhem Land who has worked as a Bangarra cultural consultant for three decades.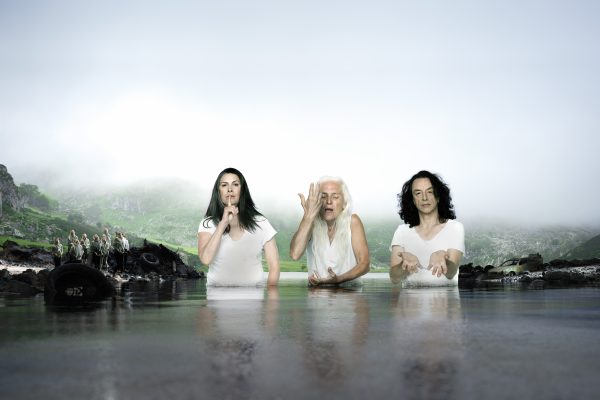 THE LAST SEASON by Force Majeure
From the acclaimed dance theatre company Force Majeure and director Danielle Micich comes a provoking work created in extraordinary times. Inspired by the music and themes of Vivaldi's The Four Seasons, this world premiere production explores themes of ageing, environmental destruction, speculative paths to human survival, and asks: 'How did we get here? What have we built? How can we continue?'
With original text by Tom Wright and music by Kelly Ryall, The Last Season brings together Australian stage icons Paul Capsis and Pamela Rabe, the powerhouse Irish actor Olwen Fouéré, and an ensemble of 13 young performers in a vibrant intergenerational conversation.
IN SITU by Future Makers
Audiences are invited to take a stroll through Parramatta Park to discover In Situ, a collection of site-specific dance works telling First Nations stories, choreographed by dancers including Wakka Wakka/Kombumerri woman Katina Olsen and Wiradjuri woman Emily Flannery. This roving project was conceived by Western Sydney's Dance Makers Collective (The Rivoli '20) with the cultural consultation of Darug elders Peta Strachan and Julie Webb.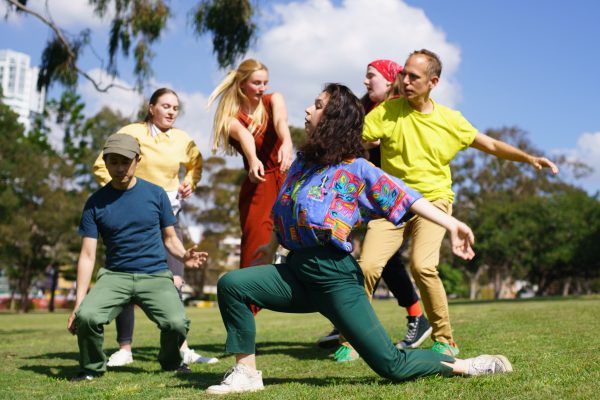 The landscape here has changed drastically since colonisation. Buildings have been erected, pathways carved and gardens manicured, meanwhile an entire city grows skyward around it. Responding to the stories and the landscape, ten of Sydney's best choreographers create a series of solos, performed by the next generation of dance artists.
HUMANS 2.0 by Circa
Following their global smash-hit Humans (Syd. Fest. 2017), virtuosic next-gen circus ensemble Circa returns to the festival with a world premiere of a new intimate and joyous love letter to humanity, HUMANS 2.0.Created by Circa's Artistic Director Yaron Lifschitz, with music by composer Ori Lichtik (Sharon Eyal/LEV), lighting by Paul Jackson, and ten of Circa's finest ensemble members, this new work continues pushing the boundaries of what circus and acrobatics can be.
Intimate, joyous and searching, HUMANS 2.0 sees the performers find redemptive power in strength and fiercely celebrate what it means to be human – a message of hope as the world reels from pandemic fallout.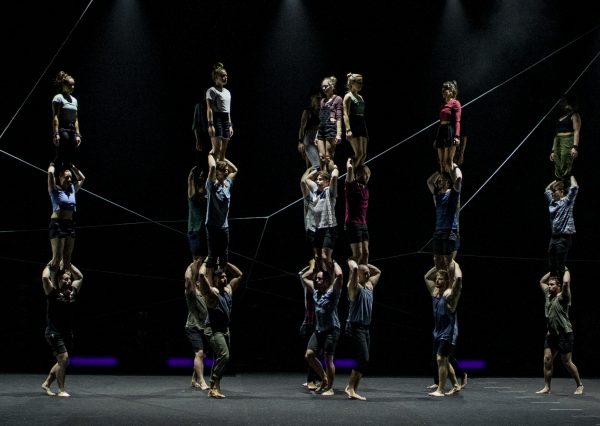 THE PULSE by Gravity And Other Myths
Gravity & Other Myths' The Pulse is packed to the brim with visceral, poetic and heart-stopping feats of strength and agility.  Returning to Sydney Festival following their multi-award-winning work Backbone (Sydney Festival 2018), The Pulse brings together 30 acrobats and a 30 strong choir into "one shimmering mass [with] spectacular systems and organisms of muscle, bone and voice" says Darcy Grant, Creative Lead for Gravity & Other Myths.
Watch as a mountain of bodies crumbles into an ocean of voice and towering human structures glide with precision through five kilometres of pulsing computer-controlled web, complete with reactive, intense lighting design and composer Ekrem Eli Phoenix's soundtrack, made to mimic the beat of your (racing) pulse.
COMPLICATION OF LYREBIRDS by Jasmin Sheppard
The Complication of Lyrebirds is a contemporary dance work designed to break away from the social expectations of what it means to look or sound Aboriginal. Lead artist Jasmin Sheppard draws on her own experience and her family roots to look at questions surrounding Aboriginal identity through the story of the lyrebird.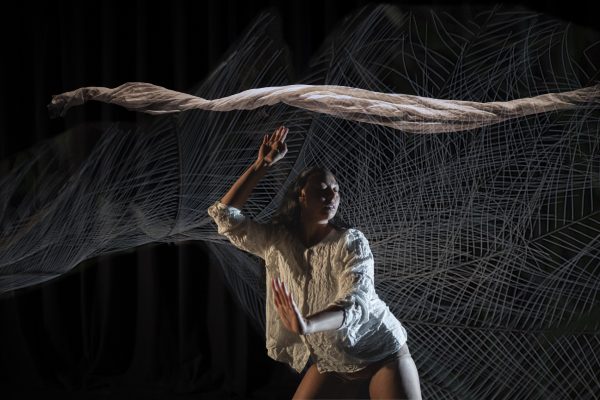 The lyrebird adopts the calls of other birds in order to appear attractive and find a mate however, there is an authentic identity to the bird that is no mimic. In the same way, Indigenous people are faced with external pressures to prove their 'blackness' and adopt different ways of talking and appearing. Considering this, Sheppard proposes that if your family was denied their culture by the impact of colonisation, then what really makes you Aboriginal? Re-contextualising historical documents, such as 'The White Australia Policy' and 'The Exemption Form', as choreographic tools, The Complication of Lyrebirds investigates societal and cultural sources of expectations and pressures, as well as drawing on the artist's own lived experience, to create a unique and powerful choreographic narrative.
EXPLICIT CONTENTS by Rhiannon Newton
Explicit Contents is a new dance work from acclaimed Sydney-based choreographer Rhiannon Newton. Describing visceral transactions between humans and their worlds, the work tells hyper-real stories about the contents of two bodies as they are made and remade by the forces of their surroundings. Burning and cooling, hungering and satiating, incorporating and expelling, the body becomes an explicit site of action and exchange.
Featuring Sydney-based dancers, Ivey Wawn and David Huggins, and sound design by Peter Lenaerts (Brussels/Sydney), Explicit Contents presents an evocative journey through the body's entanglement with the environment. Reimagining bodies as watery vessels, techno-chemical conglomerates and thermo-dynamic machines, this new work not only asks what impacts humans are having on their environment, but questions what these impacts feel like.
I WANT TO DANCE WITH SOMEBODY by Sydney Dance Company
After months inside and in celebration of the great outdoors, Sydney Dance Company wants to get you moving this summer. Whether you're busting moves in a local park or strutting your stuff on a sheep station, gather your family and friends – it's time to dance!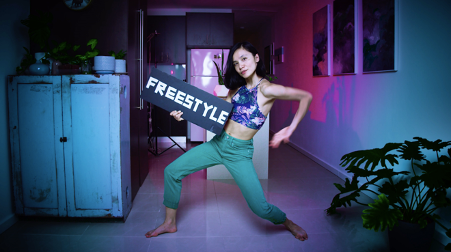 Also a part of NSW Government's The Festival of Place, I Want To Dance With Somebody is a virtual community dance party and you can take part, wherever you are.  Learn a short and snappy dance routine across a series of free online classes in January, and bring your best moves to the Zoom on Saturday 23 January, for an online dance-off!  With live music on the day from Haiku Hands  ("Australia's most electrifying pop prospect" NME),  you can dance with not just somebody, but everybody!
Register for this free event to receive information on how to take part.
SYDNEY FESTIVAL 2021