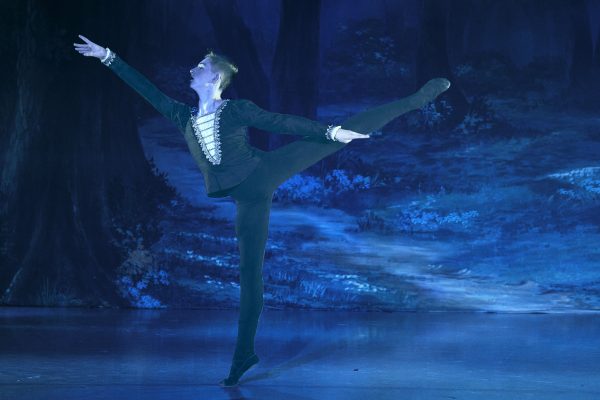 Henry Burgess
The McDonald College
For aspiring classical ballet dancers, gaining a coveted place in The Royal Ballet School in London is a pivotal moment at the beginning of their career. Admission to the School is based purely on talent and
potential, regardless of academic ability or personal circumstances. Every year thousands of dancers from all over the world audition.
Henry Burgess – a current Year 10 student at The McDonald College attended auditions in Brisbane last December. From 1,400 hopefuls, Henry was one of 12 boys aged 15 – 18 invited to the Finals in London. He
was subsequently offered a place to commence studies at The Royal Ballet School in September 2023.
He says, "I am proud to have represented The McDonald College. I am grateful to my teachers. I've put in a lot of hard work. But if it wasn't for my teachers and my family, I simply wouldn't be here."
Principal of The McDonald College, Ms Maxine Kohler says, "We are incredibly proud of Henry. It's been such a pleasure to watch him grow as a strong, technical, and artistic dancer under the tutelage of our world-
class teachers."
Athletics and artistry
As a child, Henry was athletic and loved sports. At the age of six, he started dancing hip-hop with friends for fun. "I took my first class in classical ballet and loved it. But I remember telling mum I didn't want to go back
because I was the only boy. She encouraged me to give it another chance."
"It was the teachers at my local dance studio who suggested my artistry would be best nurtured at The McDonald College. Mum and I came to a Junior School performance showcase. We were blown away by the
talent of the kids. I attended a Trial Day and started at the College when I was in Year 5."
Henry's next move
"My immediate goal is to get settled into a new life in London, learn as much as I can, and refine my technique and artistry. Ultimately, I would love to earn a place in the Royal Ballet Company, alongside other
Australian male dancers. To work with Steven McRae, who is an idol of mine, or Harrison Lee a McDonald College alumnus would be phenomenal. These men are the reason I keep working towards my goals."