Four Winds Latin Spirit
A two-day festival celebrating flamenco and tango rhythms
FOUR WINDS LATIN SPIRIT is a unique a festival of exquisite flamenco and tango rhythms performed by some of its finest Australian and international dancers and musicians taking place over the Easter Weekend at Bermagui on the NSW South Coast.
Bermagui is known to music lovers for the biennial Four Winds festival of world-class contemporary classical music, and in 2017, as a part of its new all year round program, Artistic Director James Crabb is delighted to present this Latin themed festival expanded to include dance and culture: "Four Winds Latin Spirit is the start of a unique creative vision, building diversity and audiences, and I'm honoured to welcome such highly regarded musicians to Four Winds for my first festival."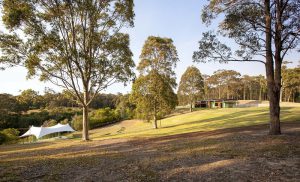 Across the Easter weekend, concerts take place in what must be the most idyllic festival space in Australia: 30 acres of wooded parkland hug the Sound Shell, an open-air amphitheatre framed by a lake, and the Windsong Pavilion, a state-of-the-art recital hall whose views give onto the stunning natural surrounds. Within these astonishing architecturally designed spaces, uplifting musical experiences are complemented by native bird song, frog calls and the smell of gum trees.
Aside from a talented array of Latin and flamenco musicians, the festival will feature two of Australia's most outstanding exponents of flamenco dancing, JESSICA STATHAM and JOHNNY TEDESCO.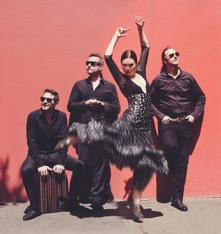 A Fiesta will take place on Sunday evening for those inspired to learn a few steps, let loose and dance the night away to all things Latin: New Flamenco from Andalusia; mestizo inspired sounds from Barcelona; traditional and electronic tango from Buenos Aires and beyond, embracing all the many Latin ingredients to create a real musical paella.
FOUR WINDS LATIN SPIRIT, where the finest in flamenco and tango rhythms, architectural design and natural beauty come together.

Four Winds Latin Spirit
Sat 15 – Sun 16 April 2017
Windsong Pavilion & Four Winds Sound Shell, Bermagui