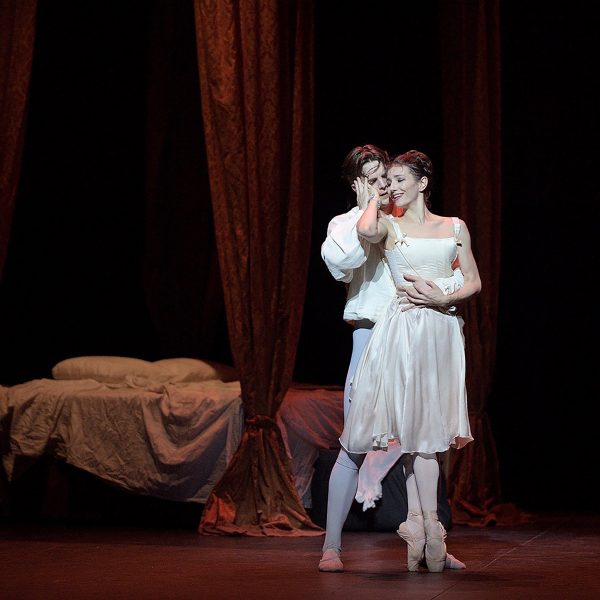 Manon
Queensland Ballet
Romanian-born prima ballerina Alina Cojocaru is returning to Queensland Ballet to guest star in Kenneth Macmillan's Manon.
Former Principal of The Royal Ballet, English National Ballet and currently Guest Artist of Hamburg Ballet, Alina Cojocaru is widely considered one of the world's best ballerinas.
Artistic Director Li Cunxin AO said Queensland Ballet is excited to collaborate with Alina Cojocaru once again.
"We are thrilled to announce that Alina Cojocaru, one of the world's greatest ballerinas, is to return to Queensland Ballet in two select performances of our upcoming season of Manon.
"It is truly special to work with Alina, not only for our Australian audiences but also to inspire our dancers as they closely rehearse and perform with her," said Mr Li.
Alina Cojocaru said she is delighted to be returning to the Queensland Ballet stage to perform in one of her favourite productions, Kenneth MacMillan's Manon.
"I have always enjoyed dancing and performing with Queensland Ballet, so I am overjoyed to be returning for another season with the company.
"I hope the Australian audiences enjoy Manon, as it is truly one of my favourite ballets to perform," explained Ms Cojocaru.
Alina Cojocaru will be the first international ballerina to guest star with Queensland Ballet since the start of the pandemic.
"Queensland Ballet has always been committed to collaborating with global guest stars to provide Australian audiences with world-class performances, so we are delighted that we get to continue this now that the borders have reopened," concluded Mr Li.
Alina Cojocaru will perform the role of Manon with Queensland Ballet on Wednesday 5 October and Friday 7 October.
Manon runs from 28 September – 8 October 2022 at the Lyric Theatre, QPAC. Tickets start at $60. For more information go to https://www.queenslandballet.com.au/performances/2022/manon