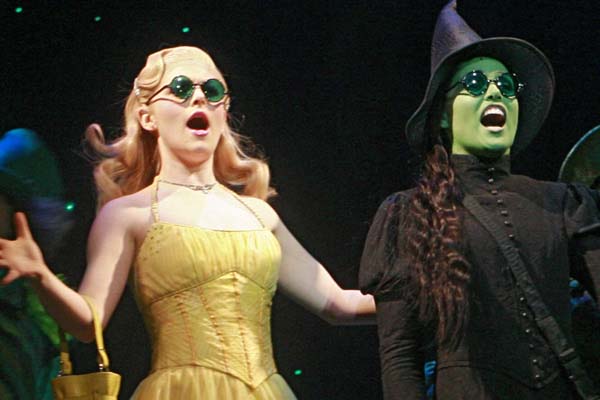 Sydney faced one of its biggest theatrical tests yesterday when tickets for the Capitol Theatre season of the Broadway blockbuster musical Wicked went on sale through Ticketmaster.
The show broke several box office records in Melbourne, where it opened at the Regent Theatre a year ago. It will play in Melbourne until August and while full houses are no longer a regular sight, the show has very much held its own.
The Capitol Theatre season starts on September 5 and solid pre-bookings are crucial. There has been an extensive marketing campaign across television, radio and newspapers in the last two weeks promoting that tickets go on sale yesterday.
Wicked is unique," said the Australian production's co-Producer John Frost.
"It's a phenomenon, quite unlike any other musical. It comes with all the blockbuster bells and whistles, certainly. But aside from its spectacle, wonderful lyrics and score, its wit and warmth, Wicked also touches other, unexpected, and intriguing emotions."
When Wicked opened on Broadway, it worked its magic on critics and audiences alike winning 20 major awards including three Tony Awards and a Grammy Award.
Wicked has not officially announced a Sydney cast but the majority of the Melbourne company is expected to travel north.
Sydney bookings: 1300 723 038 or www.ticketmaster.com.au.