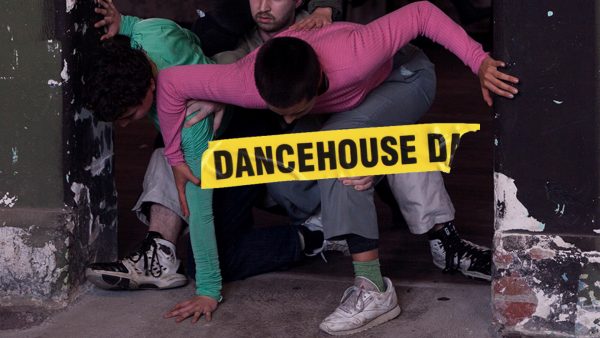 Dancehouse's Year Long Program Seeks Young Choreographers
Applications Close November 5 
Following the success of Dancehouse's first year of running their Emerging Choreographers Program (ECP)  from July 2019 – June 2020, they are now seeking applicants for next year's program.
Dancehouse's Emerging Choreographers Program (ECP) is a year-long capacity building and professional development initiative. It gives 20 young choreographers from diverse cultural and training backgrounds support to develop the skills required for ongoing self-sustaining artistic enquiry, including the concrete tools needed for creating and administering their work.
If you're passionate about making choreographies and dance performances; if you're driven to develop your own artistic voice; if you're excited to learn from established dance artists from different dance genres; and if you'd like to meet others at similar stages of their careers, then this program is for you.
WHO IS THIS FOR?
The Emerging Choreographer's Program is open to Victorian emerging choreographers and dancers from diverse dance training backgrounds interested in developing an ongoing, sustainable choreographic practice – tools, processes and thinking – alongside a community of other artists at similar stages in their careers.
Priority will be given to artists who can or have demonstrated
the potential for thoughtful, rigorous, inventive and generous approaches to art making
who take initiative and create opportunities for themselves and others
who can connect their artistic interests to broader social questions
Whist we accept applications from older artists, priority will be given to artists aged between 21 to 26 or those in the first 5 years of their professional practice.
Artists working in other disciplines are encouraged to apply, provided they can show a history of commitment to embodied and/or choreographic practice.
Groups of artists who have a history of collaborating are encouraged to apply, but they still must apply as individuals.
Dancehouse has provisioned funds to support artists' accessibility needs. We welcome applications from all people.
WHAT THE PROGRAM OFFERS:
Free access to workshops, masterclasses and seminars with iconic local, national or international dance and performance artists
Opportunities to share your ideas and practice with industry and peers
An opportunity to curate and/or lead an activity, event or workshop
Dancehouse Membership
Regular free space at Dancehouse's studios
Mentoring from Dancehouse's associated artists and Dancehouse staff*
Networking opportunities with others at similar stages of their careers
*In 2021 participants will be guided by either Dr Priya Srinivasan, Joel Bray, Stephanie Lake or Efren Pamilacan.
SELECTED PARTICIPANTS ARE EXPECTED TO:
Commit to the full 12 months of the program
Participate in all compulsory activities and a minimum of 40% of the program
Share your practice as part of the formal sharings
Pay a one off $200 administration fee
Occasionally volunteer for Dancehouse events across the year
Participate in online discussions and where possible attend the regular free studio sessions
Project co-ordinate at least one activity, rehearsal or online discussion
Articulate your goals and how you plan on achieving them at the beginning of the program (created in conversation with Dancehouse).
Come to the program with curiosity, generosity and openness
Applicants are required to submit an EOI by midnight Thursday November 5th 2020
The EOI includes a number of short answer questions and a video. Applications will be assessed by an advisory panel of industry peers who have experience working with emerging artists. In some cases — but not necessarily all — artists, or their referees, may be called to discuss the applicant and or their application in more detail.
After attending the compulsory activities, participants choose which of the remaining activities — masterclasses, seminars and workshops — best suit their needs and availability.
DANCEHOUSE'S ECP 2021
Tuesday October 6: Applications Open
Thursday November 5: Applications Close
Tuesday November 24: Decisions Advised
Compulsory Activities:
December 5 — 10am to 4pm Planning Day
February 5, 6, 7 and 8 — 10am to 5pm Workshop#1
May 7 and 8 Midpoint Sharings
August 27 and 28 Final Sharings
October 2 Debrief Meeting