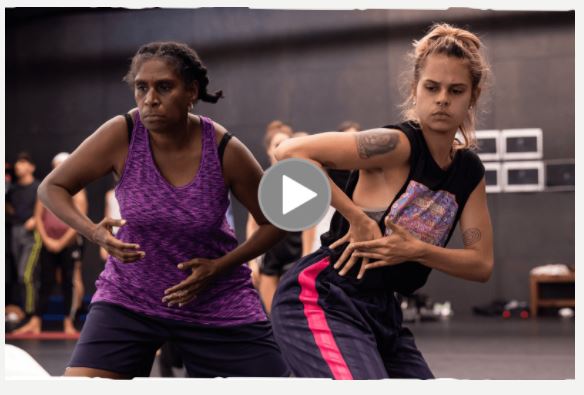 Bangarra Dance Theatre 
Wudjang: Not the Past
Elma Kris has been a performer and cultural consultant with Bangarra Dance Theatre for over 20 years. She plays the title role in our largest ever stage production, Wudjang: Not the Past. Her role is a metaphor for the way urban and traditional clans use knowledge of the past to build a strong future. See Elma in rehearsal speaking about the healing power of storytelling.
Wudjang: Not the Past plays at Roslyn Packer Theatre from 14 January to 12 February. Tickets selling fast! Book now.
"The special thing about telling Black stories is we get to – in an urban setting – practise our culture and our storytelling culture." 
Elaine Crombie speaks about her time as actor, singer and dancer in our upcoming world premiere, Wudjang: Not the Past. Watch Elaine in rehearsals here.
"The last three decades have been very empowering for me."
Stephen Page caught up with ABC's The Drum the discuss his largest Bangarra Dance Theatre work to date, Wudjang: Not the Past, and his 30-year career leading a company which used the power of art as a medium for social change. Watch full episode here.