Drenched
Caetlyn Watson
Caetlyn Watson is choreographing her brand new work DRENCHED in Brisbane 25th Feb 2023. Produced by Mad Dance House.
This is an exciting show employing 10 independent dancers from all over Australia.
Caetlyn is a highly sought after choreographer travelling the globe all year round.
DRENCHED will be Caetlyn's second full length work. Her first work produced by Dream Dance Company which was a huge hit in Sydney.
Another highlight of Caetlyn's career is choreographing 2 tracks and performing for Janet Jackson in the USA. Tickets on sale now! Grab yours today!
WHEN: Saturday 25th Feb
WHERE:La Boite Theatre, Musk Ave, Kelvin Grove
TICKETS:https://laboite.com.au/shows/drenched
"CAETLYN HAS CREATED A STYLE THAT IS SO UNIQUE AND SO INSPIRING, SHE'S SENDING WAVES THROUGHOUT NOT ONLY AUSTRALIA, BUT THE WORLD."
Marko Panzic, The Dream Dance Company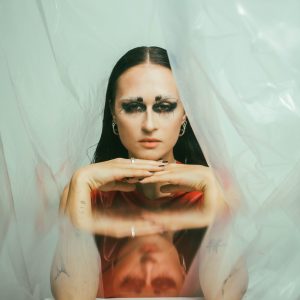 Cast:  Caetlyn Watson, Mel Pham, Jayden Wall, Callum Mooney, Lori Favero, Hugo Poulet, Jess Goodfellow, Lucas Bastiaans, Lyla Bautista, Zoee Marsh