Calling All Young Queensland Dancers
Upload Your Location Dance Photo to Win a Nutcracker Walk On Role
Aspiring dancers across Queensland are performing jetes, arabesques and pirouettes in front of their favourite Queensland backdrop with the hope of being the one lucky winner of the Suncorp Dream Big Challenge.
The competition is encouraging those aged 5-13 years old to upload a photo showcasing their big move in front of a picturesque Queensland location, with one entrant winning a walk-on role in Queensland Ballet's (QB) festive favourite, The Nutcracker in December.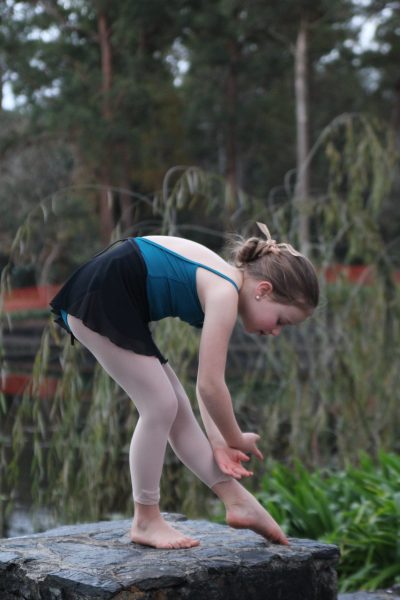 Submissions have spanned far and wide across both metropolitan and regional Queensland, including Brisbane, Mackay, Ipswich, Whitsundays and Lockyer Valley. Glistening oceans, rich rainforests and vibrant outback landscapes are just some of the stunning backdrops that have been featured.
View the current entrants here.
Gabrielle Nethercott, 9, from Brisbane captured her big move at Brisbane's Botanical Gardens, where she is gracefully reaching down towards her pointed toes.
"I live close to the Botanical Gardens, and I love Brisbane. I think the flowers and background is very pretty and reminds me of ballet," Gabrielle wrote in her submission.
She entered the Suncorp Dream Big Challenge, as she saw it as a step closer to achieving her dream of becoming a professional ballerina.
"After some encouragement from my parents, I knew that ballet would be my big dream. I now understand that being a dancer takes effort, lots of practice, and patience," says Gabrielle.
If Gabrielle is named the lucky winner, she would use the opportunity to express her passion for dance in front of hundreds of people.
"It would allow me to walk onto a big stage in front of an audience and encourage other 'shy' kids to step outside of their comfort zone if they really want to achieve their big dream."
Queensland Ballet Artistic Director Li Cunxin AO said he was impressed by both the passion and originality showcased in the submissions.
"It has been fantastic to see so many young dancers channelling their creativity and capturing their favourite ballet move in front of Queensland's beautiful scenery," said Mr Li.
"It really goes to show how dance can touch the hearts of young people, far and wide. I can't wait to see the other beautiful big moves that are submitted over the next few weeks."
Now in its eighth year, the Suncorp Dream Big Challenge has fostered some of Queensland's most promising rising stars, including 2019 winner, Mekonnen Knife. After performing onstage with Queensland Ballet in The Nutcracker, Mekonnen realised his full potential within the performing arts. He went on to host a children's television show for Channel 10, worked as a prankster on Oz Kids Networks, and is continuing his role as a child entertainer with Drax4Kids at Dracula's Cabaret Restaurant.
"Participating in the Suncorp Dream Big Challenge made me believe, as the competition is rightly named, that I could dream big. I loved being a part of something so professional with so many amazing, dedicated dancers," said Mekonnen.
Mekonnen's advice to those who are considering entering the competition is to take the leap and get creative.
"Go out there, take those photos, answer the questions and go for it! It is one thing to dream big but it takes action to make those dreams come true!"
SUNCORP BIG DREAM CHALLENGE with QUEENSLAND BALLET
Entries Close Sunday 15 August 2021
Finalists will be announced on Tuesday 31 August
Entries: suncorpdreambig.com.au/enter