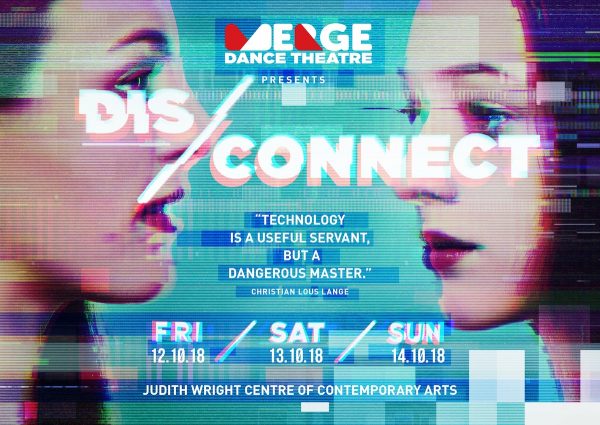 MERGE DANCE THEATRE presents
"Dis/Connect"
October 12, 13 & 14
"Technology is a useful servant, but a dangerous master"
– Christian Lous Lang
Merge Dance Theatre presents Dis/Connect playing at the Judith Wright Centre of Contemporary Arts on Friday 12th, Saturday 13th and Sunday 14th October 2018.
Merge Dance Theatre has been nominated for an Australian Dance Award for outstanding achievement in youth Dance from the 2017 production Uninvited Guest.
Watch the promo trailers for Merge Dance Theatre's previous acclaimed productions Uninvited Guest (2017) and Left Behind (2016)
Merge Dance Theatre is the ideal company for aspiring young dancers who are looking for challenging, explorative and technical work that will give them the knowledge and understanding of what is involved in the contemporary dance industry.
DIS/CONNECT
Fri 12, Sat 13, Sun 14 October
Judith Wright Centre of Contemporary Arts
Bookings: www.trybooking.com/book/event?eid=417010