Year Long Emerging Choreographers Program
Applications Close June 6
Dancehouse have announced their new Emerging Choreographers Program (ECP): a year-long capacity building and professional development initiative running from July 2019 to July 2020.  This opportunity gives  20 young choreographers from diverse cultural and training backgrounds support to develop the skills required for ongoing self-sustaining artistic enquiry, including the concrete tools needed for creating  and administering their work. Additionally, the program encourages a dynamic and critically reflective environment by nurturing both the practice and the thinking of the practice in resonance with contemporary society.
Dancehouse is the centre for independent dance in Melbourne. Through its programs of residencies, performance, training and research, Dancehouse is a space for developing challenging, invigorating, and socially engaged moving art. Dancehouse is also a hub of knowledge and resources, a presenter of outstanding programs targeting multiple communities and a fierce advocate for the vibrancy and literacy of the Australian independent dance sector.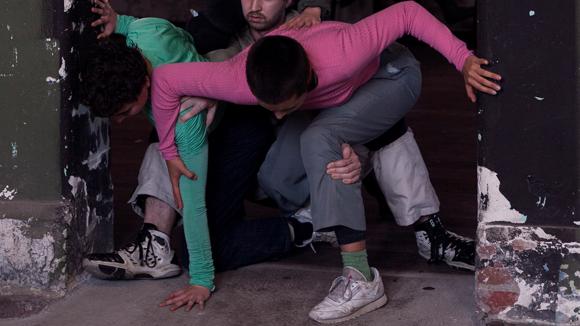 WHO IS THIS FOR?
The Emerging Choreographer's Program is open to emerging choreographers and dancers from diverse dance training backgrounds interested in developing an ongoing, sustainable choreographic practice – tools, processes and thinking – alongside a community of other artists at similar stages in their careers. If you are passionate about developing your own unique and idiosyncratic vision for  what dance and choreography can become, then this program is for you.
Priority will be given to artists who can or have demonstrated:
the potential for thoughtful, rigorous, inventive and generous approaches to art making;

who take initiative and create opportunities for themselves and others;

who can connect their artistic interests to broader social questions.
Whist we accept applications from older artists, priority will be given to artists aged between 21 to 26 or those in the first 5 years of their professional practice.
Artists working in other disciplines are encouraged to apply, provided they can show a history of commitment to embodied and/or choreographic practice.  
Groups of artists who have a history of collaborating are encouraged to apply, but they still must apply as individuals.
WHAT THE PROGRAM OFFERS
Free access to workshops, masterclasses and seminars with iconic local, national or international dance and performance artists

Up to 3 opportunities to share your ideas and practice with industry and peers

An opportunity to curate and/or lead an activity, event or workshop

Dancehouse Membership

20 hours of free space

Access to additional space at radically reduced rates

Guidance from Dancehouse Staff

Mentoring opportunities with Dancehouse's associated artists
SELECTION PROCESS
Applicants are required to submit an EOI by close of business (5:30PM) Thursday 6th of June.
The EOI includes a number of short answer questions and a video .Applications will be assessed by an advisory panel of industry peers who have experience working with emerging artists.  In some cases – but not necessarily all – artists, or their referees, may be called to discuss the applicant and or their application in more detail.
DANCEHOUSE'S ECP 2019
Program Dates: 1st of July 2019 to 30th of June 2020
Info Sessions: Mon 20th and Tues 21st of May at 6pm
Applications Close Thurs 6th of June
Applicants Notified Tues 18th of June
Welcome Briefing and Workshop/Program Registration: Tues 9th of July, 6pm (compulsory)
Program Commences with Anchor Workshop #1: Fri 19th evening to Sun 21st of July (compulsory)
Group Sharings December 2019, April 2019, June 2019: (compulsory) exact dates co-ordinated with the group.