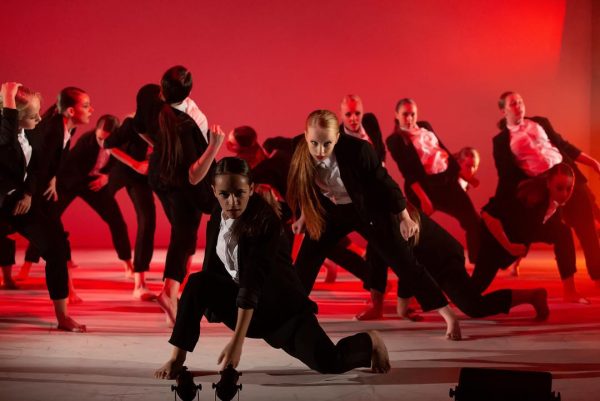 Indefinite Dance Co presents AFFIX
Melbourne Meat Market | June 2
After a successful sold-out debut in March, Victorian-based Indefinite Dance Company is holding an encore performance of their show AFFIX at the Meat Market venue in North Melbourne on Sunday June 2nd.
Indefinite Dance Company aims to offer opportunities for young dancers to extend their training beyond the studio. They strive to create full length dance pieces with concepts for people to find relatable and truthful in some way; and also aim to leave you thinking differently and feeling something; to explore the endless possibilities of contemporary dance and express this with beauty, intrigue and power.
The cast of AFFIX  is made up of 25 talented dancers aged between 12 – 17. They all train at a variety of dance schools around Victoria, as far as Geelong and Traralgon, and come together as a pre-professional company each week for Indefinite Dance Company.
Indefinite Dance was founded by Casey Chellew who started the company because of her love for dance and choreography, and desire to give dancers opportunities to perform in a company environment and to really focus on creating a full length piece.
"It is really beautiful having dancers from all different places coming together to inspire one another, and to create a supportive community with people you wouldn't necessarily meet," said Casey.
Casey says that the narrative of AFFIX explores the intricacies of human connection, "What we connect to, how we connect to it, what we feel about being connected to certain things, and each dancer explores what connects them to their world."
"People should come and see this show because I truly believe in it. It has a great combination of wonderful music, lighting, power and beauty. The dancers' performances are so passionate and powerful, it will truly leaving you feeling something."
AFFIX is being performed at the Meat Market in North Melbourne, which is Chellew's favourite dance venue. "It is so magical and seeing my work in there is so special."
Indefinite Dance Company is a commercial youth dance pre-professional company for dancers aged between 12 – 17 who want a company experience.  Auditions are held in December, whereafter the company members collaborate to create a full length dance work together. 
"My next production project will be a choreographic development program in October. This is a program I started last year called 'In Bloom' which I have decided to run annually. This one is for dancers aged 15+ and is where they have the opportunity to choreograph the pieces themselves. Last years show was so special to me and I can't wait to see what happens this year,"said Chellew. 
However, Chellew's ultimate goal is to create a viable professional senior company that tours commercially presenting dance to the wider audience.
AFFIX by Indefinite Dance Company – One Show Only!