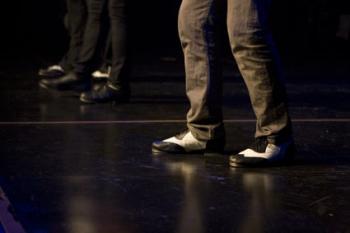 WSDA and Parramatta City Council will be presenting two days of live performances in the Parramatta Mall Amphitheatre precinct, on Church St and adjacent to the historical St John's Church and surrounding courtyard.
There are heaps of workshops happening this week so check out the webiste. http://www.wsda.org.au
Western Sydney Dance Action celebrates Dance Week 4-9 May
Come and see live performances by..
youMove Youth Dance
What's Tappening!
What is Jazz?
Thursday May 7
youMove youth dance performing a high energy jump rope exhibition featuring live bongo drummers
Proudly supported by the Heart Foundation
Friday May 8
An explosive, dynamic acapella tap piece performed by What's Tappening? Collective-Thomas Egan, Nathan Scully and Matt Pappa.
PLUS…
What is Jazz? A suave, elegant cabaret tribute to traditional 1940s jazz music and featuring dancers Veronica Beattie-Guys and Dolls, Sally Hare-SYTYCD top 100, and Shannon Greenshill-Bootmen
Performance times on both days 12.30 and 1.30
Come and support these talented artists!
Looking forward to seeing you there-and to find out about more dance activity or to join WSDA and receive free tickets and info to all upcoming projects and auditions simply hit http://www.wsda.org.au