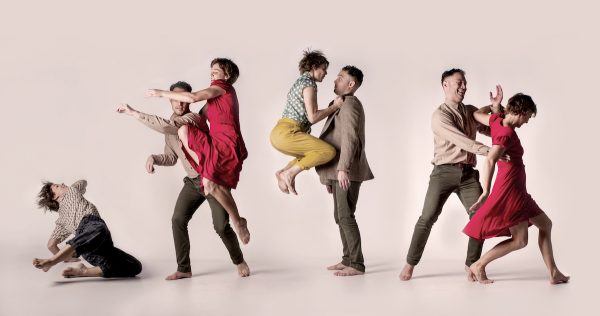 Sydney Festival 2020 Program Launched
January 8 – 26
Set to engage minds, stir souls and transform the city, Sydney Festival have announced its blockbuster 2020 program – inviting audiences to discover the best of new Australian and international theatre, music, visual art, dance and ideas in corners of the city both known and unknown.
From Barangaroo Reserve and Parramatta to some of the city's most unique spaces, Sydney Festival's 2020 line-up sees Festival-goers of all ages exploring the city through a range of over 75 large-scale public events, exhibitions, installations and performances.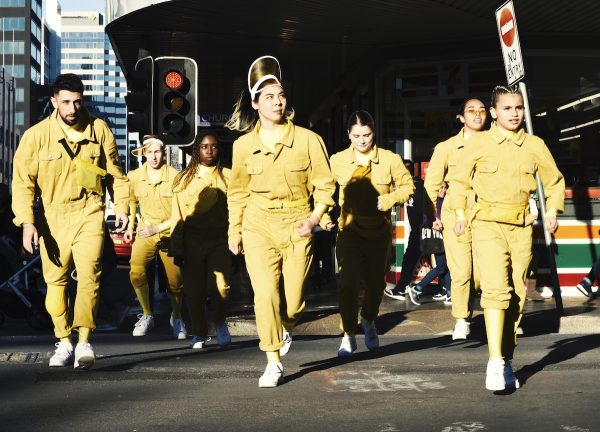 An essential fixture of Sydney's summer calendar, Sydney Festival 2020 takes place over three big weeks from 8–26 January.
As the largest single commissioner of Australian works in the country, Sydney Festival 2020 presents 46 new co-commissioned works, alongside 14 world premiere shows, four Australian premieres and six Australian exclusives, highlighting the Festival's commitment to taking local talent and creativity to the world stage, while at the same time bringing the best of the world to Sydney.
Unveiling his fourth Festival program in 2020, Sydney Festival Director Wesley Enoch said: "Sydney Festival brings to our city the newest works from the world's most adventurous artists. We unearth the interesting, the new and the exciting. Wherever there is a debate to be had, a diversity of opinion or the need to speak the neglected story, Sydney Festival is there. We are proudly diverse. We are equal parts cultural ambition and celebration."
Next year's Sydney Festival features the following Dance, Musical Theatre and Physical Theatre highlights: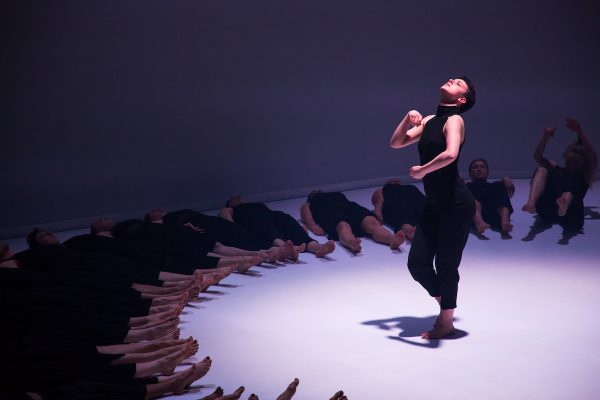 Colossus: Award-winning Australian choreographer Stephanie Lake unleashes her most ambitious work to date, a hypnotic, visually stunning masterwork that sees 50 bodies move as one. Colossus features dance students from Ev & Bow, NAISDA, New Zealand School of Dance and Sydney Dance Company.
ENCOUNTER:  At Parramatta's Prince Alfred Square, 16 young dancers from FORM Dance Projects and 48 musicians of the Western Sydney Youth Orchestra perform ENCOUNTER, a joyful site-specific work produced by Fling Physical Theatre, celebrating the extraordinariness of growing up in Western Sydney.
Frontera:  In an Australian Premiere Frontera is a monumental new dance work that makes use of intricate staccato light fields and projections, by game-changing Canadian choreographer Dana Gringas and her multimedia dance company Animals of Distinction, to a soundtrack by Fly Pan Am.
LIFE – the show:  Strut & Fret bring together a cast of international prodigies and deviants for the Spiegeltent cabaret spectacular LIFE – the show.
Romances Inciertos, un Autre Orlando: Exclusive to Sydney Festival ⏤ An opera-ballet love letter to centuries of Spanish culture from the extraordinary talents of French choreographer François Chaignaud and dramatist Nino Laisné with a four-piece Baroque band.
SIX The Musical:  A West End smash-hit and kick-ass feminist 'her-story' lesson,  an electrifying all-female pop musical that remixes the history of the six ill-fated wives of Henry VIII. This a slick, sassy sing-off that flips the rebellious queens into historical heroines.
The Rivoli:  From the early 1930s to the late 1960s, the Rivoli Dance Palace on Church St, Parramatta was Western Sydney's favourite dance hall. Demolished in 1973 to make way for an office development nothing remains of 'The Riv' except the stories of the people who danced there. Dance Makers Collective brings those stories to life in a tribute to the rituals of social dance and the human drive toward belonging and togetherness.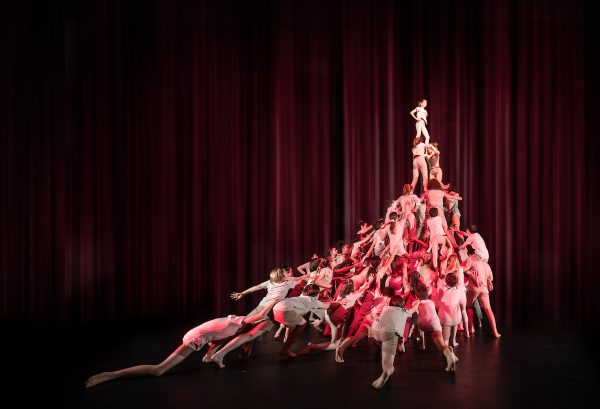 Time Flies – Flying Fruit Fly Circus: The Flying Fruit Fly Circus celebrates 40years as Australia's world-famous national youth circus with its biggest show ever. Epic, joyful and gravity-defying, the Fruities' major new work features its entire performance ensemble (aged eight to 18) together onstage for the first time. Expect to be amazed by the thrilling acrobatic and aerial skills.
Air Play: Seth Bloom and Christina Gelsone invite you to ride the wind with this buoyant, family-friendly and circus-style comic adventure that makes playthings of air and gravity. You'll gasp in wonder and laugh until it hurts at larger-than-life balloons, flying umbrellas, giant kites floating over the audience and the biggest snow globe you've ever seen.
Two Crews: Contemporary dance innovator Nick Power's brand-new collaboration brings together two leading hip-hop dance crews: all-female Parisians Lady Rocks and Sydney group Riddim Nation. Lady Rocks' tightly choreographed and combative sets play against Riddim Nation's fluid, cheeky and culturally diverse dance styles for an exhilarating immersion in global hip-hop dance.
Bran Nue Dae: The world's best-loved Aboriginal stage musical gets a major revival on its 30th birthday. Jimmy Chi's exuberant portrait of 1960s Western Australia follows young Willie as he hitch hikes his way home from mission school. Looking back to a different world, and forward to a better tomorrow, this homegrown musical theatre classic is packed to the tin roof with humour, song and hope.
SYDNEY FESTIVAL 2020