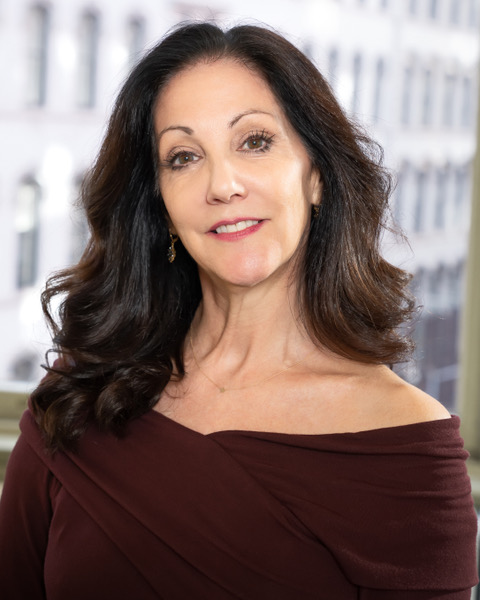 Newest Patron of bbodance
Cynthia Harvey
It has been announced that Cynthia Harvey will become the newest Patron of bbodance, one of the world's leading dance awarding organisations supporting excellence in dance training. She has been warmly welcomed by bbodance Joint CEOs Julie Bowers and Fiona Knower into her new role.
Cynthia Harvey said, "I am truly delighted to become a patron of bbodance. On my return to the UK, I wanted to align myself with an organisation that has a focus on dance education. bbodance is such an organisation. 
Seeing what Julie Bowers and team have accomplished in the new headquarters during these past few years, I felt compelled and excited at the prospect of contributing to an organisation with its profound history in dance education excellence. "
Julie Bowers added, ""I am beyond delighted to welcome Cynthia Harvey as Patron of bbodance. She has been a friend and staunch supporter for many years. Her expertise and knowledge are boundless, and we are so honoured that she has agreed to come on board. Cynthia is keen to attend bbodance events and meet our ever-growing membership and we know that she will play an important artistic role in the organisation going forward."
bbodance are a world leading dance training and membership organisation, offering examinations internationally from pre-syllabus through to vocational grades and further to Level 6 Dance Teaching Qualifications. Cynthia Harvey's remarkable career as dancer, choreographer and teacher will support the organisation as it continues to grow and support its members around the globe.
Cynthia Harvey's style marked her as one of the most versatile and valued artists. Ms Harvey danced virtually every ballerina role with American Ballet Theatre and also had the distinction of being invited by Sir Anthony Dowell to be a principal ballerina of the Royal Ballet-the first American dancer to have that honour. Harvey performed as guest artist with Baryshnikov and Company, Nureyev and Friends and numerous, internationally renowned, ballet companies before retiring in 1996.
Prior to Ms Harvey's Appointment in 2016 as Artistic Director of American Ballet Theatre's Jacqueline Kennedy Onassis School, Ms. Harvey was in demand as a guest teacher and ballet mistress. She has taught for The Australian Ballet, Teatro alla Scala in Milano, The Royal Swedish Ballet, The Finnish National Ballet, and was a regular guest ballet mistress at the Semperöper Ballett, Dresden, and The Zürich Ballett. She taught periodically at The Royal Ballet School in London as well as the School for the Basel Ballet, and was Principal Guest teacher for the English National Ballet School.
Miss Harvey has been on the board of DanceEast, the national agency for dance in the east of England and was a prominent member of the committee that saw major ballet directors and ballet school directors from around the world gather to discuss issues relating to improving life for ballet companies and schools. She is a member of the International Council of Dance. Ms Harvey retired as Artistic Director of American Ballet Theatre's Jacqueline Kennedy Onassis School and its National Training Curriculum in May 2022.
Harvey was the recipient of the Cultural Award for contributions to the culture of Brazil in 2019 and received the W!SE, Quality of Life Inspirational Leadership Award in June of 2022 for being a guiding light for the arts.