Latest Neglected Musical Revival is Meet Me In St.Louis
September 26 – 29 | 6 Shows Only!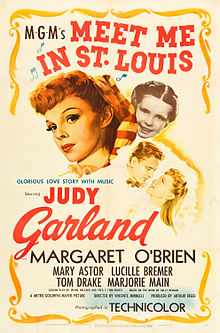 Neglected Musicals in association with Hayes Theatre Co will present Meet Me in St.Louis at Hayes Theatre Co from Wednesday 26 August for a limited number of presentations. 
Based on the heartwarming MGM film, staring Judy Garland, Meet Me in St.Louis is a rare treasure in musical theatre – a wholesome and delightful portrait of a turn-of-the-century American family. It is the summer of 1903, and the Smith family eagerly anticipates the opening of the 1904 World's Fair. Over the course of a year, the family's mutual respect, tempered with good-natured humour, helps them through romance, opportunity, and heartbreak.
Memorable musical numbers include Have Yourself a Merry Little Christmas, The Boy Next Door, The Trolley Song, and Whenever I'm with You.
This production will be directed by Richard Carroll, with musical direction by Damon Wade and choreography by Cameron Mitchell.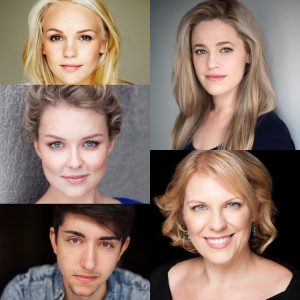 "Kerrie Anne Greenland and I share a deep love of Judy Garland's work, and Meet Me in St Louis has been a favourite movie of mine since childhood. It's witty, full of heart, and surprisingly cheeky. I'm excited to bring the stage version to life with such a talented bunch of people," said Director Richard Carroll.
Starring Kerrie Anne Greenland (Les Miserables, Side Show) as Ester Smith with Kaeng Chan, (MAME, Muriel's Wedding), Beth Daily (Cry Baby), Jacqui Dark (Sound of Music), Jonathan Mill (Moby Dick, West Side Story), Lauren McKenna, (Heathers, Hairspray), Bardiya McKinnon (Metamorphosis), Cameron Rhodes (Rake, Secrets & Lies), Aaron Tsindos (Big River, Good bye Girl) and Jessica Vickers (Gypsy, Miracle City).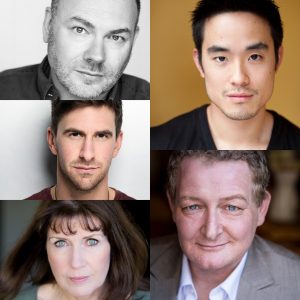 "The music in this wonderful MGM musical classic is timeless," said Neglected Musicals producer Michelle Guthrie.  "Originally staged on Broadway in 1989, finally Sydney audiences can see this wonderful musical with this fantastic cast."
Established in 2010, Neglected Musicals presents musical theatre that has never or rarely been seen in Australia. Presented with scripts in hand, and piano accompaniment after only a day's rehearsal. Neglected Musicals is not for profit, where the participants are volunteers.  All proceeds from ticket sales fund the next Neglected Musical.
Previous Neglected Musicals: NO WAY TO TREAT A LADY, GIRL CRAZY, SEE SAW, MY FAVORITE YEAR, SHE LOVES ME, NICK AND NORA, ON THE 20th CENTURY, LUCKY STIFF, VARIATIONS, SUPERMAN, DEAR WORLD, THE GOODBYE GIRL BABY THE MUSICAL, CALAMITY JANE, MAME , ME & MY GIRL and BIG RIVER.
Meet Me in St.Louis by Neglected Musicals
Hayes Theatre Co, Potts Point
Wednesday 26 Sept – Saturday 29 Sept
Bookings: hayestheatre.com.au or Ph: (02) 8065 7337
* cast is subject to change without notice