Super Circus Group Collapses Amidst COVID19
All Shows Worldwide Shut Down, 3500 Staff Sacked
The world renowned Canadian-based acrobatic and circus performance company Cirque du Soleil Entertainment Group has filed for financial bankruptcy in the wake of the global COVID19 pandemic which has forced all of its shows around the world to close down.
After operating for 36 years, the global travelling shows were forced to close and the company had to stand down all of its touring staff and performers once COVID19 took hold. The company has been forced to declare bankruptcy with almost US$1.45 billion owing in debt after cancelling 44 shows and cutting 3500 jobs worldwide.
Cirque du Soleil Entertainment Group announced this week that it and its affiliated companies have filed for protection from creditors under the Companies' Creditors Arrangement Act (Canada)  in order to restructure its capital structure. Its application under the CCAA will be heard by the Superior Court of Québec. If this is successful, the group will then apply for bankruptcy in the United States.
In connection with the filing, Cirque du Soleil announced that it has entered into a "stalking horse" purchase agreement with its existing shareholders for a combination of cash, debt, and equity, and would establish two funds totalling US$20 million to provide additional relief to impacted employees and independent contractors. Subject to the Court's approval, the Purchase Agreement will serve as the "stalking horse" bid in a sale and investment solicitation process  supervised by the Court and the monitor, who will be appointed by the Court.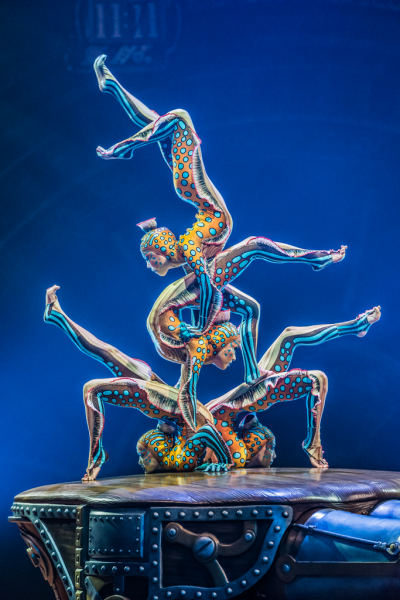 Under the terms of the proposed Purchase Agreement, the Sponsors will inject US$300 million of liquidity into the restructured business to support a successful restart, provide relief for Cirque du Soleil's affected employees and partners, and assume certain of the Company's outstanding liabilities, including with respect to ticketholders affected by the cancellation of the shows. As part of this US$300 million, Investissement Québec will provide US$200 million in debt financing to support the proposed acquisition. The Purchase Agreement provides Cirque du Soleil's existing secured creditors with US$50 million of unsecured, takeback debt in addition to a 45 percent equity stake in the restructured Company, and repayment of an interim loan made by certain first lien lenders in an amount of US$50 million. It also includes key undertakings for the Québec community in which Cirque du Soleil has deep roots, such as maintaining Montréal, Quebec, as the businesses' headquarters, with a view to keeping the core of this important cultural asset in Quebec.
"For the past 36 years, Cirque du Soleil has been a highly successful and profitable organisation. However, with zero revenues since the forced closure of all of our shows due to COVID-19, management had to act decisively to protect the Company's future," said Daniel Lamarre, President and CEO of Cirque du Soleil Entertainment Group.
"The Purchase Agreement and SISP provide a path for Cirque to emerge from CCAA protection as a stronger Company. The robust commitment from the Sponsors – which includes additional funds to support our impacted employees, contractors and critical partners, all of whom are important to Cirque's return – reflects our mutual belief in the power and long-term potential of our brand. I look forward to rebuilding our operations and coming together to once again create the magical spectacle that is Cirque du Soleil for our millions of fans worldwide."
As a necessary part of its restructuring and eventual plans to restart operations, Cirque du Soleil announced critical steps related to employees, including the termination of employment of approximately 3,480 employees previously laid off in March. These employees will hopefully be able to take up the wage compensation programs on offer by various Governments. Plus, the Sponsors' bid and related restart plan includes a number of considerations for employees, including the creation of $15 million in assistance funds for those whose employment has been terminated and the intent to rehire a substantial majority of terminated employees, business conditions allowing, once and as mandatory shutdowns are lifted and operations can resume. Given resident shows in Las Vegas and Orlando are expected to resume before the rest of the Company's shows, the artists and show staff of the Resident Shows Division are not affected by this measure to allow for a swift and efficient return as soon as the ban on gatherings is lifted and show operations can resume.
Let's hope Cirque du Soleil can pull through and be back on the road with their travelling circus as soon as possible!