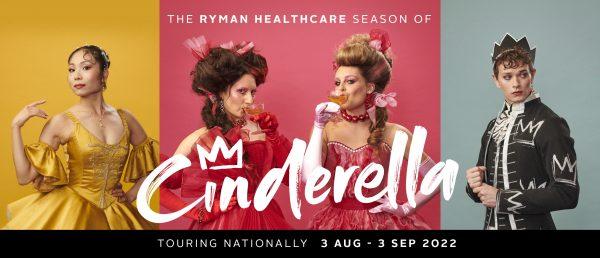 Cinderella
The Royal New Zealand Ballet
RNZB are going back on tour for live performances of their upcoming Ryman Healthcare Season of Cinderella! This world-premiere ballet will be touring nationally this August and September:
Wellington | 3 – 6 August
Auckland | 10 – 13 August
Napier | 20 – 21 August
Christchurch | 25 – 28 August
Dunedin | 3 September
Proudly made in Aotearoa, Cinderella is a brand-new production that celebrates fairy tale endings in all colours of the rainbow. Experience amazing new choreography from master storyteller Loughlan Prior and a sweeping score from composer Claire Cowan (the 'dream team' who brought you 2019's Hansel & Gretel), dressed to delight in fashion-forward designs by designer Emma Kingsbury.
The tour will also mark the Royal New Zealand Ballet's return to our home at the St James Theatre for Wellington performances. 
Cinderella is a 21st century celebration of dance and self-discovery for anyone who dreams of happy ever after, with a twist along the way. Don't miss your chance to attend the most fabulous ball of the year!