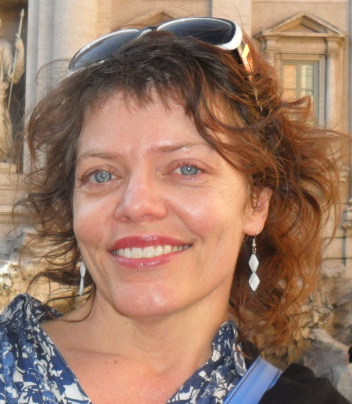 Chunky Move announces Vanessa Pigrum as new Executive Producer
The Board of Chunky Move has announced that Vanessa Pigrum will take over as Executive Producer in June.
Vanessa Pigrum has more than 20 years professional experience in producing, directing and managing complex arts projects in festivals, major performing arts organisations and in the local government sector.
Vanessa graduated as an Animateur from the Victorian College of the Arts School of Drama in 1992 and spent a decade working with many of Melbourne's festivals as an independent creative producer and dramaturge. She returned to the VCA in 2005 to complete a Masters in Performance Making. From 2000-2003 she was the Festival Director of Melbourne Fringe before taking on the role of Manager, Creative Development at Arts Centre Melbourne. Here she established the FULL TILT program that brought the artistic work of independent artists on to the main stages of Arts Centre Melbourne; developing and presenting over 35 new works from small-medium performing arts ensembles.
In 2011 she took up the role of Manager Creative Culture at the City of Darebin and has led teams of programmers, venue managers and curators across two performing arts centres, a gallery, and the festivals, public art and arts programming teams.
Peter Biggs, Chair of the Chunky Move Board said:
"Vanessa's broad expertise and extensive experience marked her as the ideal person to continue Chunky Move's bold vision under the artistic direction of Anouk van Dijk. The relationship of the Artistic Director and Executive Producer is the driving force behind the success of the Company and we are delighted to welcome such an experienced and senior arts leader to the position. We eagerly await to see where this new partnership takes the Company."
Anouk van Dijk, Artistic Director / CEO of Chunky Move said:
"Having worked in the arts industry for more than 20 years in a myriad of roles, including producing, programming, creating and managing, Vanessa brings a wealth of experience to the role. With the company about to embark on our second major European tour in six months it is an exciting time to welcome Vanessa to the team!"
Vanessa Pigrum said:
"Chunky Move is not only an outstanding company on the world stage but of equal importance is its leading role in Victoria. Whilst I am known primarily for my roles as a theatre and festival producer, programmer and dramaturge, my connection and commitment to contemporary dance has been a constant throughout it all.  It's a real privilege to be asked to join Chunky Move, to work with the team and the Board, and to keep building upon the great work of all those Chunky Move alumni who collectively have made it the unique company it is today."
Pigrum will commence in her new role in June.