Carnival Cruise Lines Auditions
Singers Who Dance | Dancers Who Sing
15th –  21st July
MELBOURNE | BRISBANE | SYDNEY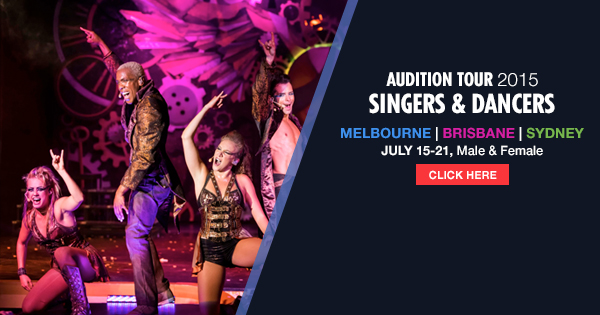 Seeking high quality triple-threat performers with contemporary vocal styles and Lyrical, Jazz or Hip Hop dance experience. We offer competitive rates, preferred living accommodations, and other benefits.
Singers Who Dance
Experienced stylistic vocalists with strong performance qualities and dance background should audition.
Dancers Who Sing
Experienced dancers with strong ability in lyrical, jazz and hip-hop that sing should audition.
For requirements and more information visit: