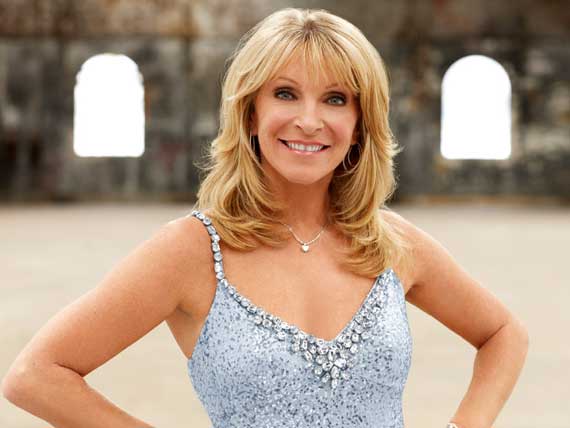 Rumours are flying about Bonnie choreographing a routine for the finale of SYTYCD Australia. Yes, Bonnie may be a judge on the hit dance show but we really don't know much about her besides that she was married to Nigel – co-creator of the show. For all of those people out there who think Bonnie doesn't have the experience to be on the show, here's some info on the judge with the most… most what? You can make up your own mind.
Bonnie Lythgoe is an entertainment industry success story. With a career spanning more than 20 years, Bonnie's achievements as a dancer, choreographer, TV presenter, TV producer and Broadway producer are second to none.
Bonnie started her dancing career at the 'Corona School for Performing Arts'. While studying, she won a role in the feature film 'To Sir With Love' starring Sidney Poitier. Seven months later she was offered a presenter role on a children's television series in the UK. Bonnie then auditioned for a BBC dance series called 'Young Generation'. The choreographer for the series was Nigel Lythgoe who Bonnie later married in 1974. A variety of choreography and directing roles followed including 'Snow White' (London) 'Seven Brides for Seven Brothers' (London), 'The Best Little Whore House in Texas', 'The Real Monty', 'Cinderella', 'Peter Pan', 'Aladdin' and 'Royal Variety' for HRH Queen Elizabeth.
With ongoing success in musical theatre, Bonnie was then approached by the BBC to produce '100 years of music' special. BBC was so impressed with her that they asked her to produce and appear as a judge on a new series called 'S Club Juniors' created by Simon Fuller. After working with Simon Fuller on this series, Bonnie then flew to the United States to join a new Simon Fuller venture – 'American Idol'. Here she was reunited with her husband Nigel Lythgoe who was the Executive Producer on the series. Bonnie was a producer on the first three series of 'American Idol' before moving on to a new project – 'So You Think You Can Dance US' where she was judge and producer for the first two series.
Bonnie has worked with numerous well known entertainers throughout her career including Gene Kelly, Sammy Davis Junior, Sir Cliff Richard, Victoria Beckham, Dudley Moore, Sidney Poitier, Olivia Newton- John, Black Eyed Peas, Sarah – duchess of York, Rolf Harris and Jerry Lee Lewis. In 2008 Bonnie joined the hit TV series 'So You Think You Can Dance Australia' as judge and has returned for the second series in 2009.